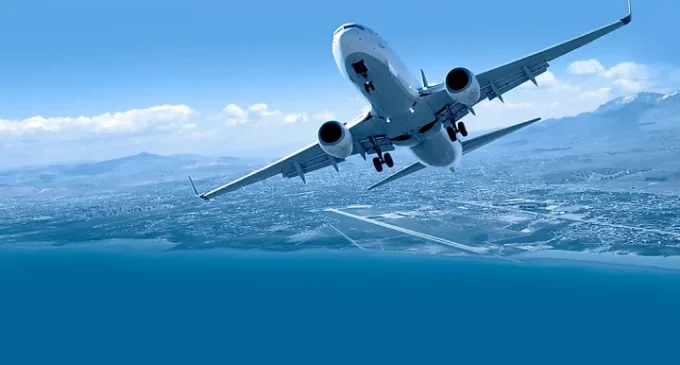 Some social media users and online platforms have critiqued a report by CBS News, which says airplane turbulence might be getting more common due to climate change.
In December 2022, a Hawaiian Airlines flight from Phoenix to Honolulu in the United States was reported to have experienced severe turbulence. As a result, 25 people on board were injured on the flight carrying 278 passengers and 10 crew members.
The turbulence was said to have caught the crew by surprise, without warning signs that the flight was flying at a dangerous altitude. "The flight experienced a sudden drop," a passenger who narrated her ordeal said. 
A preliminary report issued in January by the National Transportation Safety Board (NTSB) revealed that suddenly, a cloud shot up vertically like a plume of smoke, before the flight hit severe turbulence, with no time to change course.
CBS, a news agency based in the US, shared a link to the news report on Twitter, with the caption: "Airplane turbulence might be getting more common — a union representing flight attendants is warning — thanks to climate change."
Jon Snook, the chief operating officer of Hawaiian Airlines, described the turbulence as unusual, adding that the airline had not experienced such in recent history. 
A couple of social media users responded to the CBS tweet, using sarcastic words and emojis to question the veracity of the claim that flight turbulence might become more common due to climate change.
"Couldn't everything theoretically be blamed on climate change?," a Twitter user said. 
Couldn't everything theoretically be blamed on climate change?

— FreeSpeechTweet (@1ASpeechTweet) December 22, 2022
"I tripped… Damn climate change. I forgot to turn off the lights… Damn climate change. The sun came up in the morning again… Damn climate change." another user said.
I tripped… Damn climate change. I forgot to turn off the lights… Damn climate change. The sun came up in the morning again… Damn climate change…

— Steve (@PropheSteve) December 20, 2022
Social media users questioned the proficiency of the union of flight attendants to link climate change to flight turbulence. Many asked if the union was speaking from a scientific point of view. 
TheCable checked the link between climate change and increased air turbulence and this is what we found.
CLIMATE CHANGE
The US National Aeronautics and Space Administration (NASA), defines climate change as the long-term change in the average weather patterns that define local, regional and global climates. 
The changes – observed from the mid-20th century – are largely driven by human activities, most especially the burning of fossil fuel, which increases the level of heat-trapping greenhouse gases responsible for increased temperature on earth.
Highlighting some evidence of climate change, NASA includes rising sea levels; frequency and severity of extreme weather, increase in temperature over land and water, floods, heatwaves, wildfires, droughts, and cloud cover changes as key indicators.
AIR TURBULENCE
Air turbulence, considered a normal occurrence, is influenced by unstable air which moves unpredictably, leading to the sudden jolt of flights. Experts say some of the causes of turbulence include, jet streams, cold or warm weather fronts, and atmospheric pressure. 
The most dangerous type of turbulence is clear-air turbulence, which shows no visual clues like storms or clouds. It is also more difficult for pilots to avoid. Clear-air turbulence happens near high-altitude rivers of air called jet streams. 
CLIMATE CHANGE WILL INCREASE THE PREVALENCE OF AIR TURBULENCE
Climate change is not solely responsible for all flight turbulence, after all, turbulence has threatened the smoothness of flights for ages.
However, experts have pointed out that the temperature difference at the altitude passengers jet fly is increasing, leading to stronger turbulence. This can be linked to climate change, because the Arctic is heating faster than lower latitudes, due to the rapid loss of reflective sea ice.
A 2007 report on the indices for clear-air turbulence provides evidence that since 1958, such turbulence has increased by 40-90 percent over Europe and North America.
However, the report says that the prevalence is going to increase due to global warming. In line with that, NTSB said between 2009 and 2018, 28% of flight accidents caused by turbulence gave crew members no advance warning.
According to a 2013 research, published in the Nature Climate Change journal, scientists who studied the impact of global warming on weather systems revealed that by 2050 – when the CO2 in the atmosphere is predicted to have doubled its pre-industrial concentration –  the frequency of turbulence on flights between Europe and North America will double, with an increased intensity of 10 to 40 per cent.
"Rerouting flights to avoid stronger patches of turbulence could increase fuel consumption and carbon emissions, make delays at airports more common, and ultimately push up ticket prices," Paul Williams, the lead researcher said.
In 2017, Williams published an academic journal titled: "Increased light, moderate, and severe clear-air turbulence in response to climate change", where he examined the effect of climate change on turbulence in the North Atlantic corridor, the world's busiest oceanic airspace – where about 3,000 flights go through daily.
"The prevalence of transatlantic wintertime clear-air turbulence will increase significantly in all aviation-relevant strength categories as the climate changes," Williams said in the report.
More recently, in September 2022, the professor of atmospheric science at the department of meteorology, University of Reading, told CNN that through computer simulation, researchers discovered that "severe turbulence could double or triple in the coming decades".
"Typically, on a transatlantic flight, you might expect 10 minutes of turbulence. 
"I think that in a few decades, this may increase to 20 minutes or to half an hour. The seatbelt sign will be switched on a lot more, unfortunately for passengers,"  he added.
TURKISH AIRLINE EXPERIENCED CLIMATE CHANGE-INDUCED CLEAR-AIR TURBULENCE 
In March 2019, Turkish Airlines Flight 1 en route New York from Istanbul was cruising over Maine when the aircraft encountered clear-air turbulence. The flight had crossed the ocean airspace and was 45 minutes from landing before it experienced a sudden drop. 
The Boeing 777 had to opt for an emergency landing at John F. Kennedy airport. About 28 passengers and two crew members were hospitalised due to injuries sustained.
VERDICT
The attempt by social media users to sarcastically dispel the reality that climate change affects air turbulence is misleading.
Adequate scientific evidence has established the relationship between climate change and increased clear-air turbulence, in a manner that is consistent with the physics of turbulence generation.
---
This fact check was produced by TheCable with support from Code for Africa's PesaCheck, International Fact-Checking Network, and African Fact Checking Alliance network.
More from Top Stories
---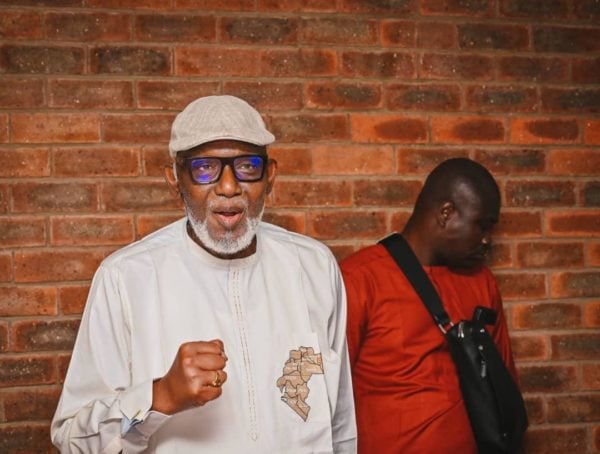 575
Rotimi Akeredolu, governor of Ondo, has officially resumed duty after a three-month medical vacation in Germany. On Thursday, Akeredolu returned to …
President Bola Tinubu says he will do everything within his constitutional powers to ensure that the Nigerian military is well-resourced …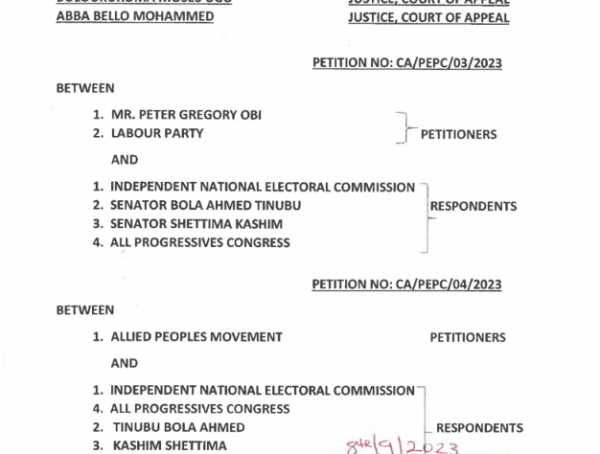 579
On Wednesday, the presidential election petitions tribunal affirmed the victory of Bola Tinubu as the duly elected president of the …
Editor Picks
---