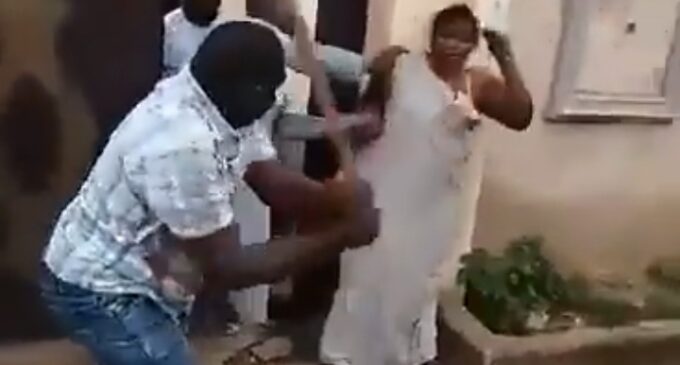 A video where a woman was dragged out from the gate of an apartment and flogged by some men has been circulated on social media.
Netizens, who shared the video on WhatsApp, Facebook and Twitter, claimed that the incident took place in Sokoto state on Saturday.
They also claimed that the video shows a Christian woman being attacked by protesting youth in the state over alleged blasphemy.
One of the Facebook users who shared the video said, "Muslims have started killing Christians, attacking their businesses in Sokoto after getting approval from their Imam yesterday."
The video was circulated during the protest by some residents of the state who called for the release of suspects arrested in connection with the murder of Deborah Samuel, a female student of Shehu Shagari College of Education, Sokoto state.
Muslim have Started killing Christians attacking their Businesses in Sokoto.
After getting Approval from the from imam Yesterday @BBCNews UK 🇬🇧 has ignored the horrible death of Christians in Nigeria

This is another Christians woman killed in Sokoto again after #DeborahSamuel pic.twitter.com/uG2LWMXFa9

— Biafra Mission TV (@biafra_mission) May 14, 2022
The video has been archived here and here.
On Thursday, Deborah was attacked by a mob and set ablaze over "blasphemous comments".
The incident sparked outrage and condemnation across the country. Subsequently, the police command in Sokoto announced the arrest of two suspects in connection with the killing.
Amid the protest, some social media users shared different posts, including videos and pictures, claiming they came from the unrest in the state.
TheCable had earlier reported that Matthew Kukah, Catholic bishop of Sokoto diocese, debunked some viral posts on social media that his residence in the state has been set on fire.
IS THE VIRAL VIDEO FROM SOKOTO? 
TheCable subjected key frames of the video of the woman being flogged to reverse image on multiple search engines.
Results showed that the footage has been on the internet since 2021.
TheCable found the video on a YouTube page, posted on September 26, 2021.
The narrator in the video said the woman was allegedly found with three children who were missing from a community in Kaduna.
Kamaldeen Abdullahi, a Facebook user, also shared the video on his timeline on August 28, 2021.
VERDICT
The viral video which was attributed to the recent protest in Sokoto is an old footage from 2021.
Source: Fact Check
You might also like
---
More from Fact Check
---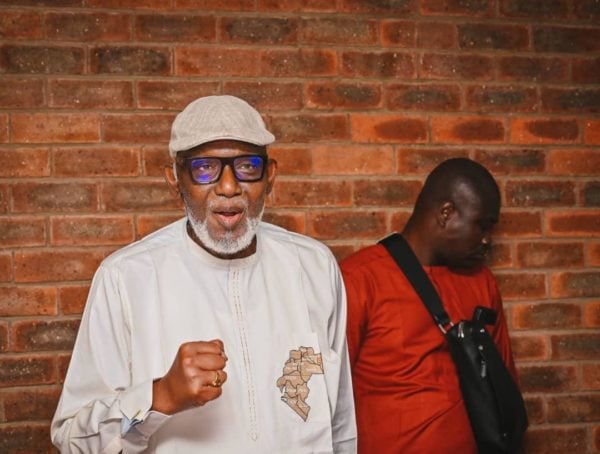 567
Rotimi Akeredolu, governor of Ondo, has officially resumed duty after a three-month medical vacation in Germany. On Thursday, Akeredolu returned to …
President Bola Tinubu says he will do everything within his constitutional powers to ensure that the Nigerian military is well-resourced …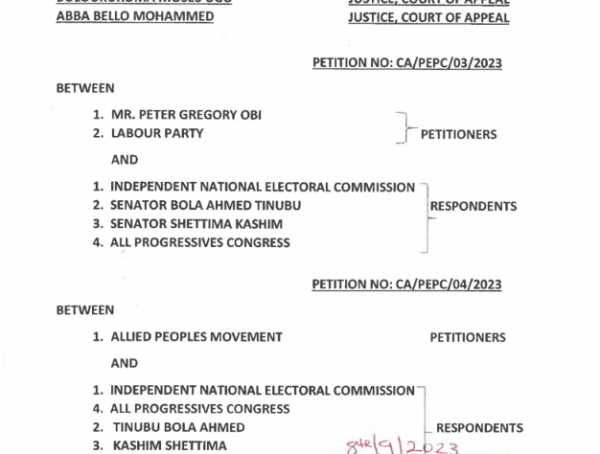 569
On Wednesday, the presidential election petitions tribunal affirmed the victory of Bola Tinubu as the duly elected president of the …
Editor Picks
---