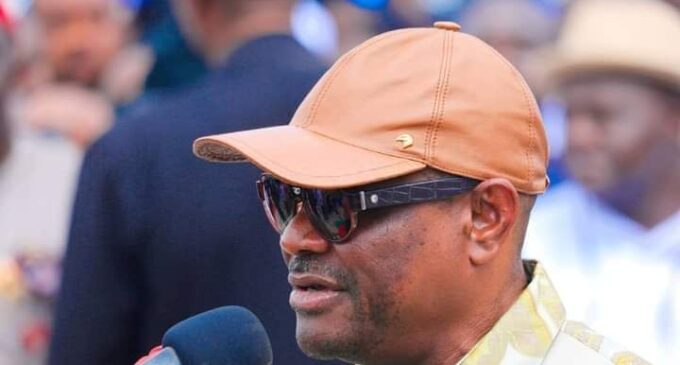 A video of the Nigerian Army accusing Nyesom Wike, governor of Rivers, of attempting to bribe the military to compromise the election has gone viral on social media.
On Saturday, Dino Melaye, spokesperson of the Atiku Abubakar presidential campaign, posted a video on Twitter and Instagram.
The video shows an army official saying Wike made a "daring attempt" to compromise security officials with large sums of money to influence the outcome of the election.
"The Nigerian Army accusing Wike of trying to compromise them with huge financial inducements," reads the caption of Melaye's post. 
The Nigerian Army accusing Wike of trying to compromise them with huge financial inducements pic.twitter.com/g4oPOOMgRM

— Senator Dino Melaye. (SDM) (@_dinomelaye) March 4, 2023
The tweet had over 111.7k views, 1,721 likes, 846 retweets, and 173 comments as at the time of this report.
The former senator also posted the video on his Instagram page which has 2.4 million followers, where it gathered 122k views, 9,696 likes and 464 comments.
Morris Monye, a member of the Obi-Datti presidential campaign council also posted the video saying: "They are waiting for Wike."
They are waiting for Wike. pic.twitter.com/zyFGJckg2r

— Mo-Mo💙 (@Morris_Monye) March 4, 2023
Monye's post has been viewed over 200k times with 2,243 likes, and 1,162 comments.
@PrinceOlawale01, another Twitter user, posted the same video and said the evidence against the opposition was piling up even before court proceedings begin.
 "Obi go court, case wey never matures na still intro him dey evidence don plenty…God abeg," reads the caption of the post which has over 2k views.
OBi go Court, case wey never mature na still intro him dey Evidence don Plenty….God Abeg pic.twitter.com/hztnFRtc15

— Dsupremo (@PrinceOlawale01) March 4, 2023
VERIFICATION
A keyword search of the posts revealed that the video in question has been existing since 2019.
In a national broadcast in February 2o19, Aminu Illiyasu, spokesperson of the 6 division Nigerian Army, said the force had a recording of the Rivers governor trying to influence the votes in his favour by offering "hefty financial inducements" to the military.
Sahara TV also released a report of Illiyasu telling newsmen how the army failed to indulge in Wike's plans.
A February 2019 report by Premium Times also confirms that the accusation is not recent.
VERDICT
 The circulating video where Wike was accused of offering to bribe the army, to influence election results is from 2019.
The video is not in any way related to the recently concluded presidential election which held on February 25, 2023.  
More from Top Stories
---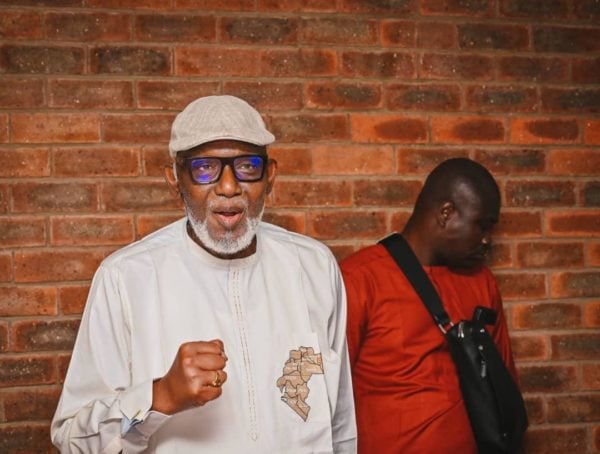 567
Rotimi Akeredolu, governor of Ondo, has officially resumed duty after a three-month medical vacation in Germany. On Thursday, Akeredolu returned to …
President Bola Tinubu says he will do everything within his constitutional powers to ensure that the Nigerian military is well-resourced …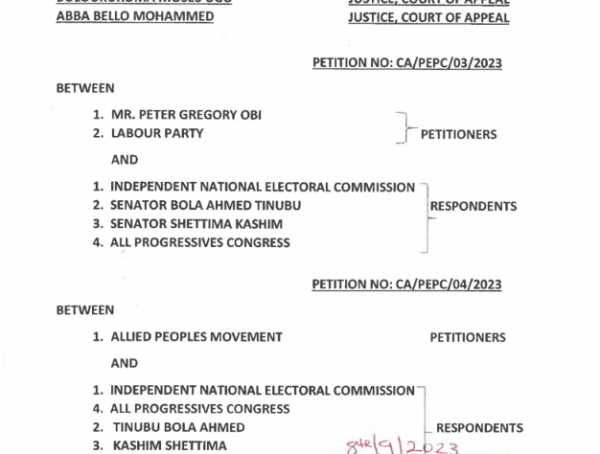 569
On Wednesday, the presidential election petitions tribunal affirmed the victory of Bola Tinubu as the duly elected president of the …
Editor Picks
---