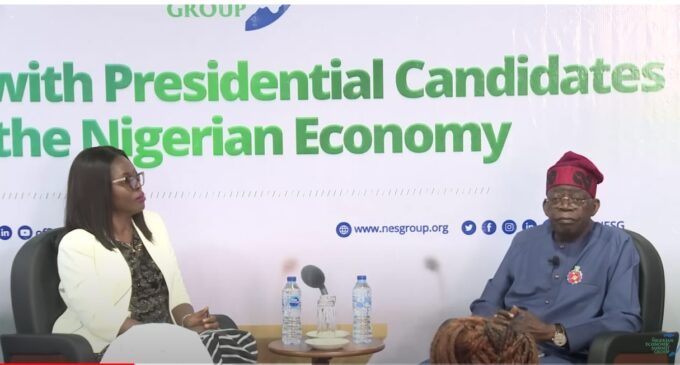 Bola Tinubu, former governor of Lagos state, and presidential flagbearer of the All Progressives Congress (APC), has said his first attempt at public service was being the governor of Lagos.  
Tinubu made this claim at the recent dialogue series for presidential candidates, organised by the Nigerian Economic Summit Group (NESG).
Speaking further, the presidential candidate said: "I have never worked for the government before, I only guide the government. I was the governor of Lagos State, and that was my first public life."
According to Tinubu's biography published on the official website of the Lagos state government, he joined politics in 1992 and in the same year became a senator representing Lagos west under the banner of the Social Democratic Party (SDP), during the short-lived third republic. 
Following the annulment of the 1993 presidential election result, Tinubu became a founding member of the National Democratic Coalition (NADECO), a pro-democracy group which mobilised support for the restoration of democracy in Nigeria.
The claim that Tinubu first served as a public servant when he was the governor of Lagos is false. He was first a senator in 1992 before he became the governor of Lagos in 1999.
TINUBU'S CLAIM ON NIGERIA'S EXPORT SECTOR 
Also, while discussing his economic plans for the nation, Tinubu insinuated that Nigeria doesn't produce anything for export.
"Tell me, what are we producing and selling to other countries, not even slippers, we eat the skin of our cows, instead of turning them into beautiful bags and shoes," he said.
Nigeria remains the largest exporter of crude oil in Africa. However, its exports can be divided into the oil and non-oil category. 
In 2021, crude accounted for two-thirds of the nation's total export, representing the major source of the country's foreign earnings. 
Checks by TheCable revealed that some of Nigeria's non-oil export include fertiliser, cocoa beans, gold, oily seeds, fruits, nuts, copper, raw hides, and leather.  
Commodity.com, an online platform that publishes detailed market reviews by leading experts, lists scrap vessels, coconuts, Brazil nuts, and cashews as some of Nigeria's notable exports.
According to the National Bureau of Statistics (NBS), non-oil export outshined oil export in 2021. 
In the same year,  NBS data on foreign trade revealed that Nigeria's exports were valued at 18.9 trillion naira equivalent to $47.3 billion going by the average official exchange rate of N399.6  in 2021.
In the first half of 2022, Nigeria's total exports stood at N14.5 trillion and total imports stood at N11.3 trillion, resulting in a trade surplus of N3.2 trillion between January and June of 2022.
NIGERIA'S LEATHER EXPORT
With respect to the production and export of leather, the United Nations COMTRADE database on international trade revealed that Nigeria's export of raw hides and skins (other than fur skins) and leather in 2021, stood at $92.18 million
VIBRANT ENTERTAINMENT SECTOR
Meanwhile, Nigeria's entertainment industry specifically the movie industry, popularly known as Nollywood, is presently the second most prolific film industry in the world, behind Bollywood in India. Nollywood, which produces 2500 movies annually is clearly ahead of Hollywood in terms of number of films produced.
PwC Global Entertainment and Media Outlook for 2020-2024, says that Nigeria's media and entertainment industry is one of the fastest-growing creative industries in the world, with the potential to become the country's greatest export.
Just like other presidential aspirants have lamented, Tinubu's bone of contention was based on the fact that Nigeria needs to enhance its production and export capability, so as to increase its earnings.
However, adequate evidence shows that Nigeria definitely produces and sells to other countries. 
More from Top Stories
---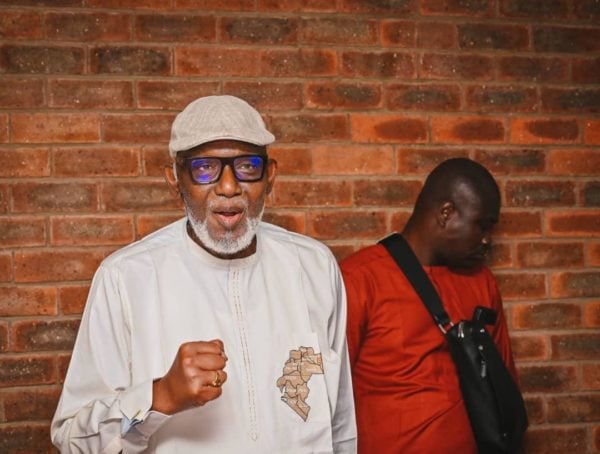 567
Rotimi Akeredolu, governor of Ondo, has officially resumed duty after a three-month medical vacation in Germany. On Thursday, Akeredolu returned to …
President Bola Tinubu says he will do everything within his constitutional powers to ensure that the Nigerian military is well-resourced …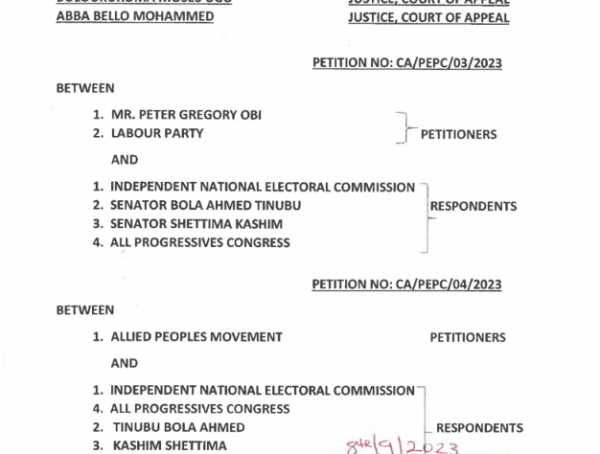 569
On Wednesday, the presidential election petitions tribunal affirmed the victory of Bola Tinubu as the duly elected president of the …
Editor Picks
---