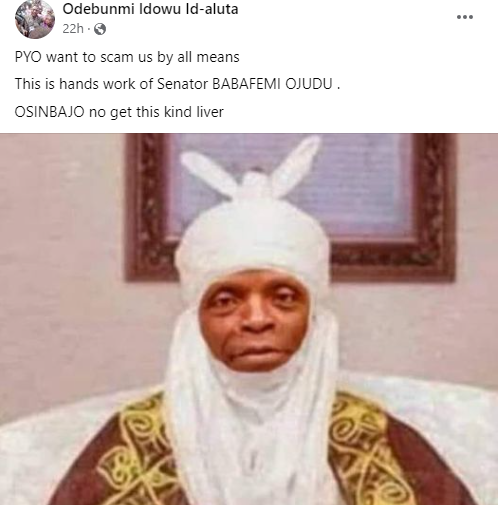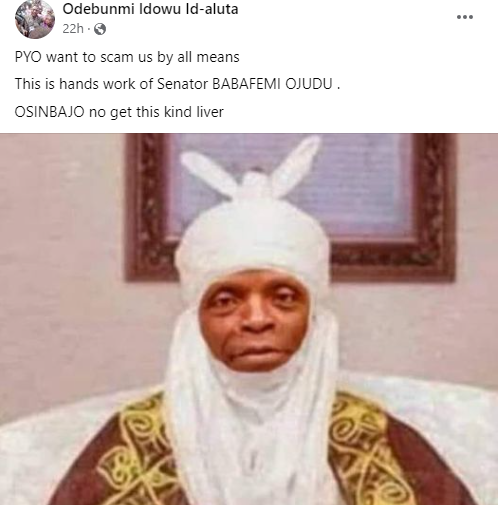 An image of Vice-President Yemi Osinbajo wearing traditional royal apparel and a turban has appeared on social media platforms.

A Facebook user — Odebunmi Idowu Id-aluta — posted the image with the claim that Osinbajo wore the turban to gain political popularity in the northern part of the country ahead of the 2023 polls.

"PYO wants to scam us by all means. This is hands work of Senator BABAFEMI OJUDU. OSINBAJO no get this kind liver," the caption read.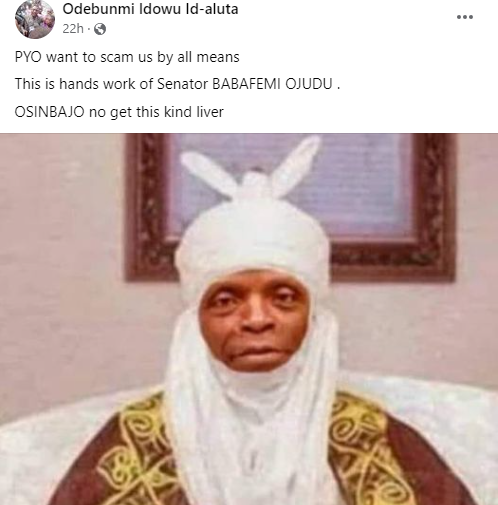 The image has been widely shared on Facebook and WhatsApp.

On Monday, Osinbajo declared his bid to join the 2023 presidential race after months of denials and speculations.

HOW TRUE IS THE IMAGE OF OSINBAJO IN TURBAN?

TheCable subjected the image to a reverse search and the results showed that the original image was a photograph of Muhammadu Sanusi II, former Emir of Kano.


Multiple media reports online
used the original picture
as a featured image for stories relating to the former emir.
An error level analysis of the image on fotoforensics, a platform that provides tools for digital photo forensics, shows incoherent colours at the face level of the image.
The result of the analysis means that the facial appearance of Osinbajo was digitally imposed on the original image with Sanusi's face.
The result of the error level analysis can be viewed
here.
VERDICT
The image showing Osinbajo in a turban was photoshopped.
Source: Fact Check
You might also like
---
More from Fact Check
---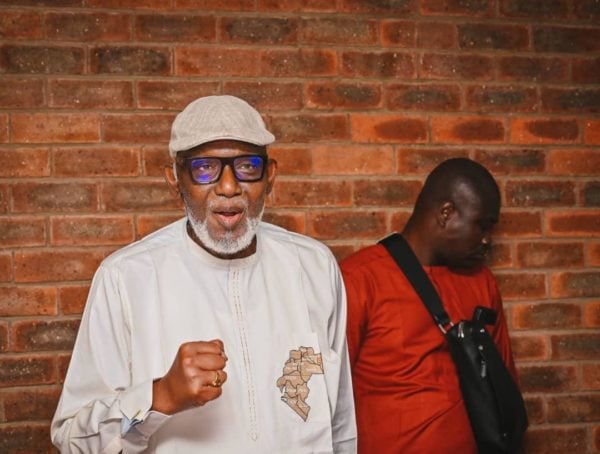 567
Rotimi Akeredolu, governor of Ondo, has officially resumed duty after a three-month medical vacation in Germany. On Thursday, Akeredolu returned to …
President Bola Tinubu says he will do everything within his constitutional powers to ensure that the Nigerian military is well-resourced …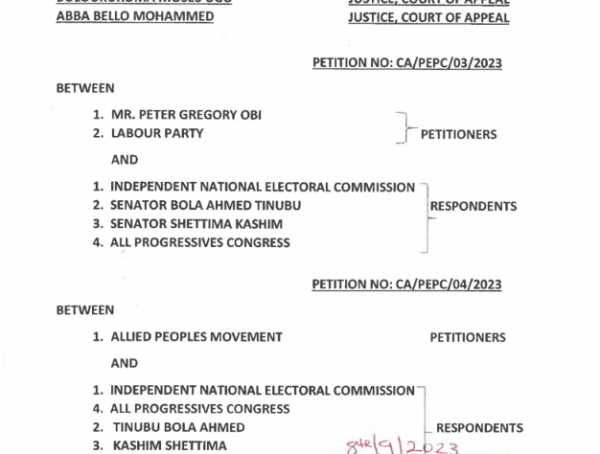 569
On Wednesday, the presidential election petitions tribunal affirmed the victory of Bola Tinubu as the duly elected president of the …
Editor Picks
---