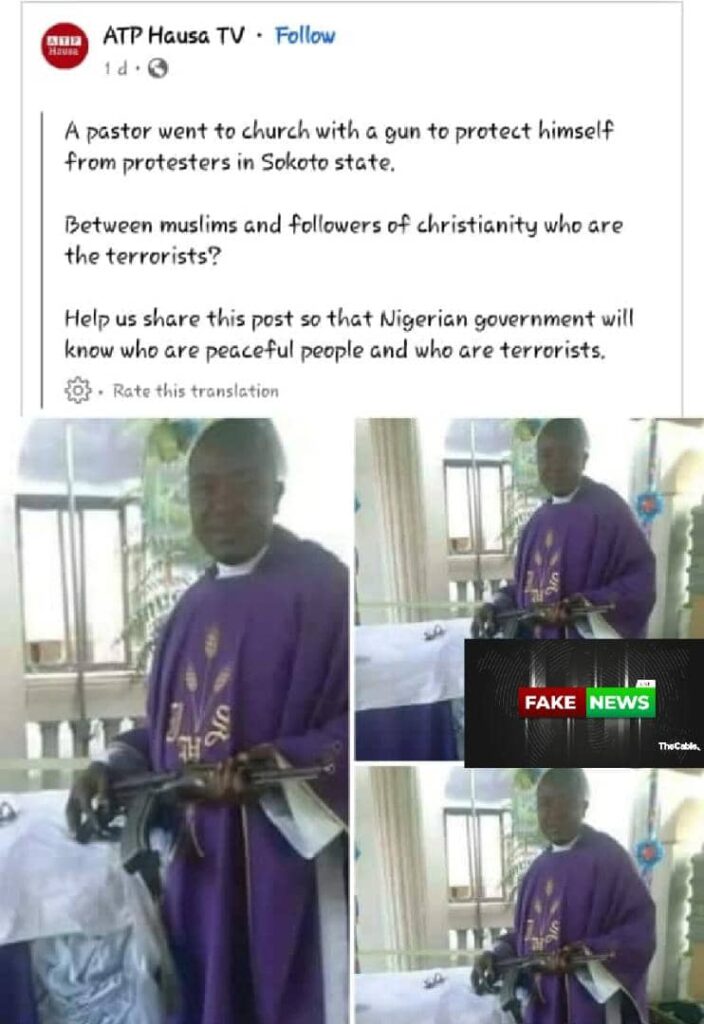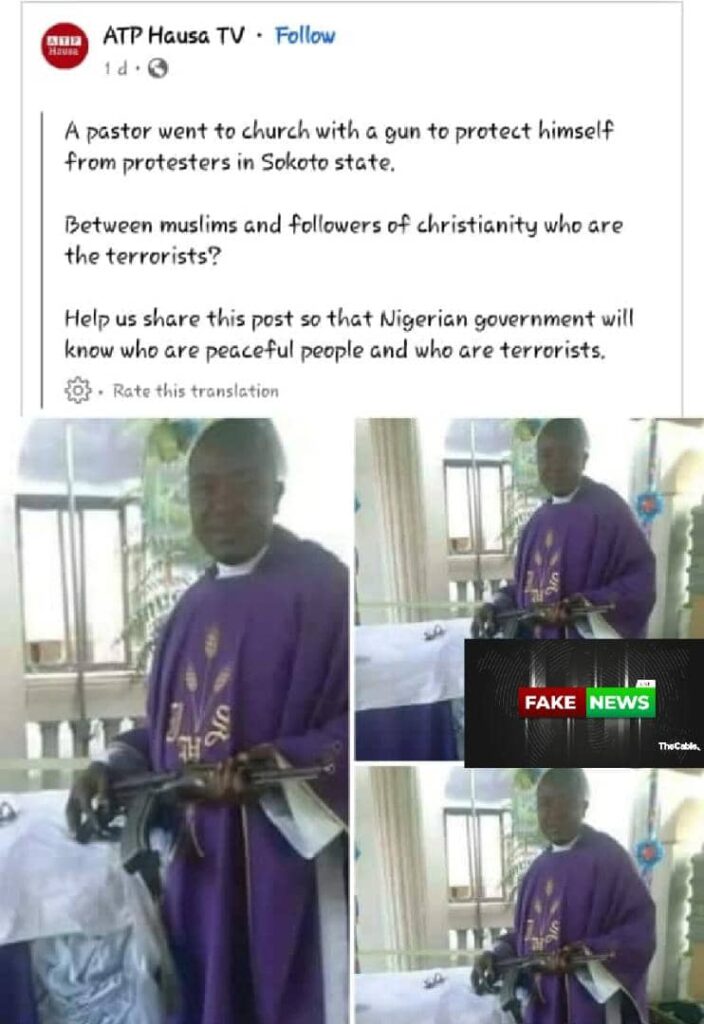 Over the weekend, a picture showing a man robed in a cassock mostly used by Catholic priests while holding a gun was circulated on social media.

Social media users, who posted the picture, claimed it was a cleric in Sokoto state who carried a gun to church, on Sunday, to protect himself from protesters.

ATP Hausa TV, a Facebook page with about 11,000 followers, posted the picture of the cleric on Sunday and it has so far garnered over 170 comments and 1,000 shares.

The caption, which was translated into English language, reads, "A pastor went to church with a gun to protect himself from protesters in Sokoto state. Between Muslims and followers of Christianity, who are the terrorists? Help us share this post so that the Nigerian government will know who are peaceful people and who are terrorists."




The posts have been archived here and here.

On Sunday, another Facebook user, Muhammad Lawan Bulama, also shared the image with the caption, "Pastor holding AK47 in Sokoto. The question is: where did he get this gun from? Is it allowed for a civilian to hold AK47? Is he a terrorist?


BACKGROUND

On Saturday, some residents staged a protest to call for the release of suspects arrested in connection with the murder of Deborah Samuel, a female student of Shehu Shagari College of Education, Sokoto state.

Deborah was attacked by a mob, on Thursday, and set ablaze over "blasphemous comments". The incident sparked outrage and condemnation across the country.

The protest had fuelled the spread of fake news on the incident. TheCable had previously fact-checked some claims here and here.

IS THIS PICTURE FROM SOKOTO?

Using fotoforensics, a digital image platform, to verify whether the image has been altered, TheCable observed that the image has not been digitally modified.

However, the image was subjected to a reverse image search on multiple search engines and it was discovered that the picture has been on the internet since January 2017.

The Punch, in a report published on January 29, 2017, said the picture was posted on Facebook by a Nigerian identified as Achike Onwuazo.

The newspaper said Onwuazo had captioned the picture with "Carry go, my blessed Rev. Father. He who is surrounded by his enemies is always alert."

Some websites also published the picture in January 2017. It can be found here, here and here.

When TheCable searched the Facebook profile of Achike Onwuazo, it was discovered that the picture is no longer available on the user's wall.

Some social media users had said the picture is that of a cleric from the northern region of Nigeria.

TheCable could not independently verify the person in the picture and the exact location where it was taken.

VERDICT

Since the picture was posted on the internet in 2017, it is misleading to attribute the picture to an incident in Sokoto in 2022. Therefore, the picture attributed to a cleric carrying a gun in Sokoto to resist protesters is false.
Source: Fact Check
You might also like
---
More from Fact Check
---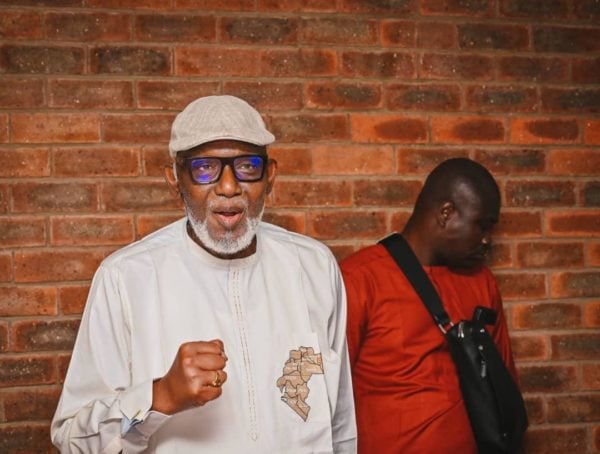 567
Rotimi Akeredolu, governor of Ondo, has officially resumed duty after a three-month medical vacation in Germany. On Thursday, Akeredolu returned to …
President Bola Tinubu says he will do everything within his constitutional powers to ensure that the Nigerian military is well-resourced …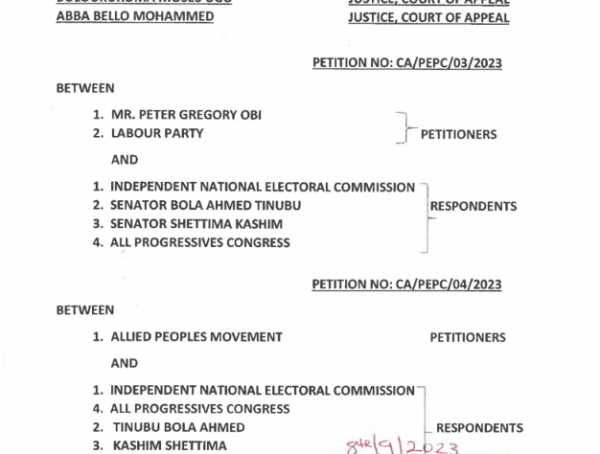 569
On Wednesday, the presidential election petitions tribunal affirmed the victory of Bola Tinubu as the duly elected president of the …
Editor Picks
---