Over the past few days, a video of a large number of people fleeing a particular location was circulated on social media platforms.

Many social media users claimed the people in the viral video are residents of Shiroro LGA, Niger state, who were allegedly fleeing from bandits.

A Facebook user, Ma Azi, posted the video with the caption, "Residents fleeing as bandits sack six communities in Niger state." The video has gathered almost 10,000 views, over 122 shares and 62 comments.

Akpamma Studios, a Facebook page with over 10,000 followers, posted the video with the caption, "Niger state today. People running for their lives, bandits after them." The post has garnered over 1,000 views, 37 shares and 10 comments.

Dayo Bankale, another Facebook user, posted the video on Monday with the caption, "These are indigenes of Niger state in Nigeria fleeing from Fulani bandits in Nigeria orchestrated by Buhari and his cohorts on Nigerians."

Eons Intelligence, a Twitter account that publishes security reports, posted the video on Monday, with the caption, "Another video showing residents fleeing their homes after bandits attacked the border Communities within Shiroro, Munya & Kafikoro LGAS 3 days ago. They are said to have converged at the Shiroro staff quarters to proceed to the IDP camps in Gwada and Zumba in Shiroro LGA."

The Twitter handle later deleted the video and apologised to its 23,000 followers, saying the video is not from Niger state. But it did not disclose the actual location of the incident.

UPDATE: Our Editorial boards attention has been called to this post done by members of our team earlier today based on initial info that suggest it to be that of the incident in Shiroro LGA, Niger State some 3 days ago. In view of new info which suggest otherwise, we apologize. https://t.co/S3hVO5Djmv

— Eons Intelligence (@eonsintelligenc) April 4, 2022


The archived version of the post can be found here.

The video was also posted here:

Another Video showing Residents fleeing their homes after bandits attacked the border Communities within Shiroro, Munya & Kafikoro LGAs 3 days ago. They are said to have converged at the Shiroro staff quarters to proceed to the IDP camps in Gwada and Zumba in Shiroro LGA. pic.twitter.com/2KOpPEWN7s

— KOIKIMEDIA (@KoikiMedia) April 4, 2022


BACKGROUND

Recently, Niger state has witnessed an increase in terror attacks, which have led to the killings of many people and the destruction of properties.

On February 20, TheCable had reported how gunmen killed at least 10 persons, including security operatives, in Galadima Kogo community, Shiroro LGA, Niger state.

On March 30, at least 20 people, including children, escaping from bandits drowned when a boat capsized in a river in Guni village, Munya LGA of the state.

Media reports suggest that some communities in the state have come under constant attacks by bandits, leading to the displacement of many residents.

VERIFICATION

To verify the location of the video, TheCable subjected the footage to analysis on the InVid video verification platform.

InVid verification showed a frame from the video, which was then subjected to an image search.

The earliest version of the video seen by TheCable was published on Facebook on June 8, 2021, by SAIDA International e.V, a German charity organisation.

The German organisation said the incident showed people in Burkina Faso fleeing their homes to avoid murderous gangs.

Aljazeera, in a news report, said over 7,000 families have fled to Sebba after attackers invaded Solhan village of Burkina Faso, which led to the death of at least 138 people in the village.

On the same day, Lobs Paalga TV, an online media based in Burkina Faso, posted the longer version of the video. The platform also attributed the video to fleeing residents of Solhan village in Burkina Faso.

VERDICT

Based on available evidence, the viral video attributed to fleeing residents of Shiroro LGA of Niger state was from Solhan village in Burkina Faso.

Editor's Note: This story has been updated to reflect that the actual video is from Burkina Faso, not Cameroon. 
Source: Fact Check
You might also like
---
More from Fact Check
---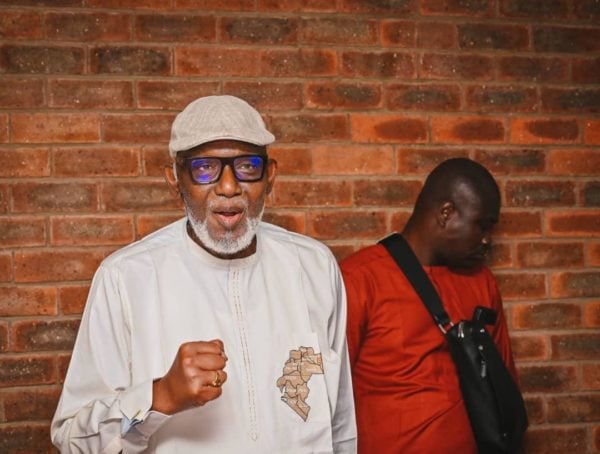 575
Rotimi Akeredolu, governor of Ondo, has officially resumed duty after a three-month medical vacation in Germany. On Thursday, Akeredolu returned to …
President Bola Tinubu says he will do everything within his constitutional powers to ensure that the Nigerian military is well-resourced …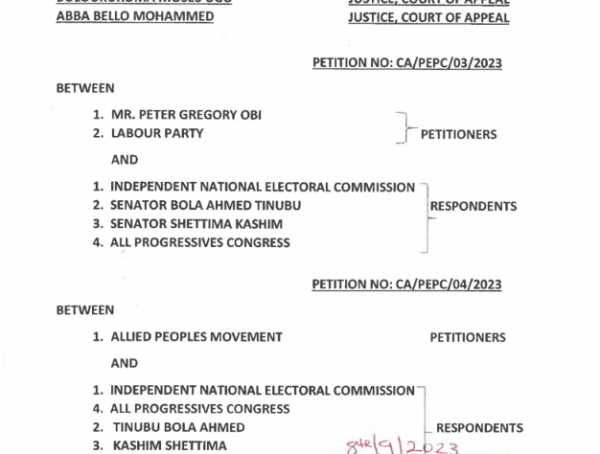 579
On Wednesday, the presidential election petitions tribunal affirmed the victory of Bola Tinubu as the duly elected president of the …
Editor Picks
---