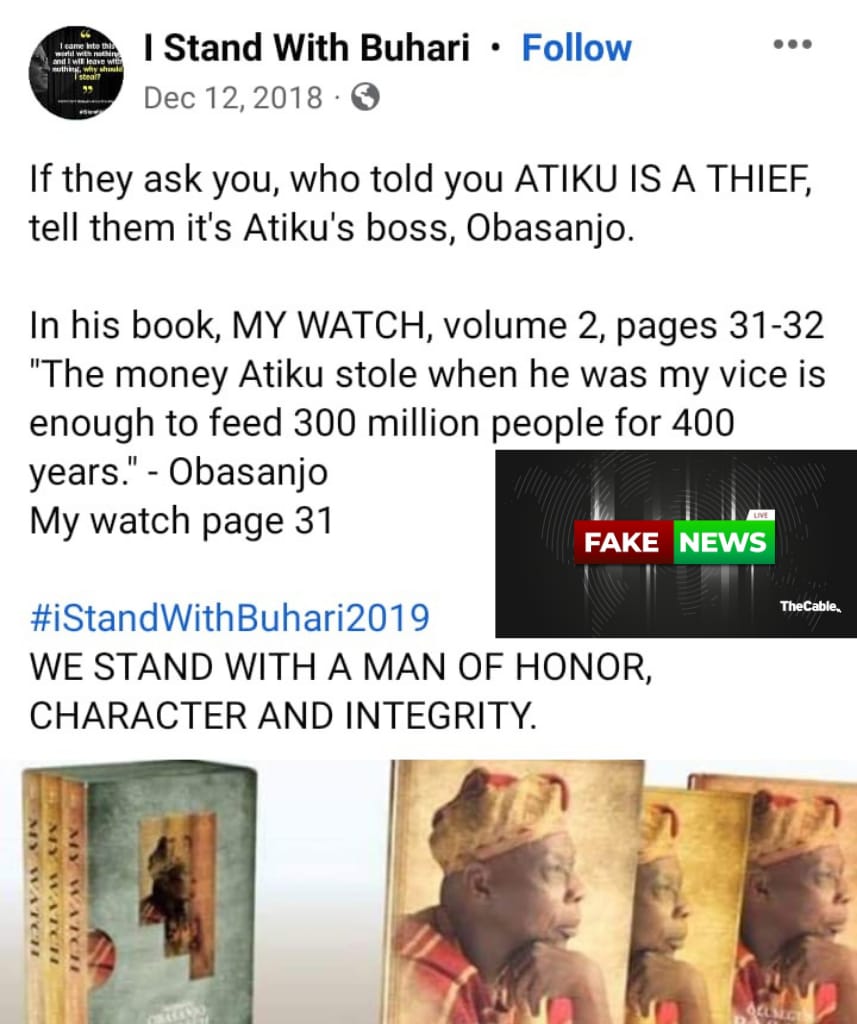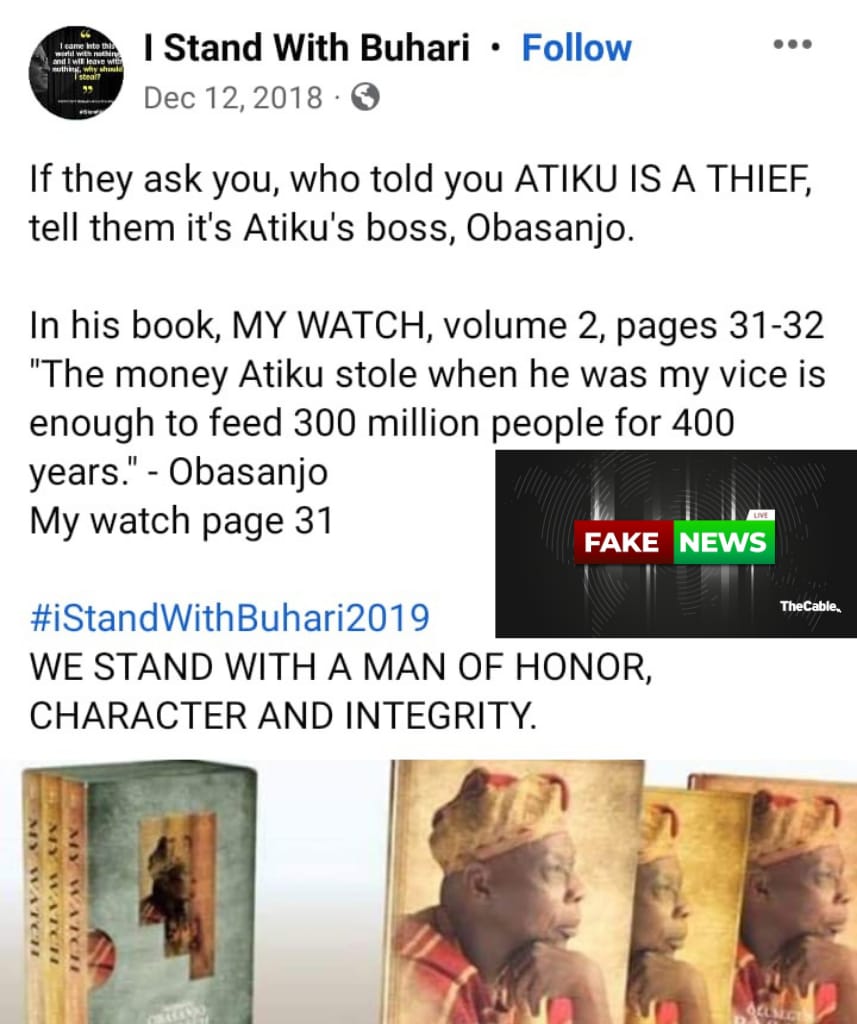 A statement, which has gone viral on social media, claimed that Olusegun Obasanjo, former president, said the money Atiku Abubakar, his erstwhile deputy, allegedly stole is more than enough to feed 300 million people for 400 years.

Atiku was the vice-president when Obasanjo was in power from 1999 to 2007.

The former president and Atiku engaged in a running battle towards the end of their tenure.

"The money Atiku stole when he was my vice is enough to feed 300 million people for 400 years — Obasanjo," the viral statement reads.

Obasanjo was said to have made the statement on page 31 of his book, My Watch.

The statement has been widely circulated on Facebook, Twitter and WhatsApp.

A RECIRCULATED POST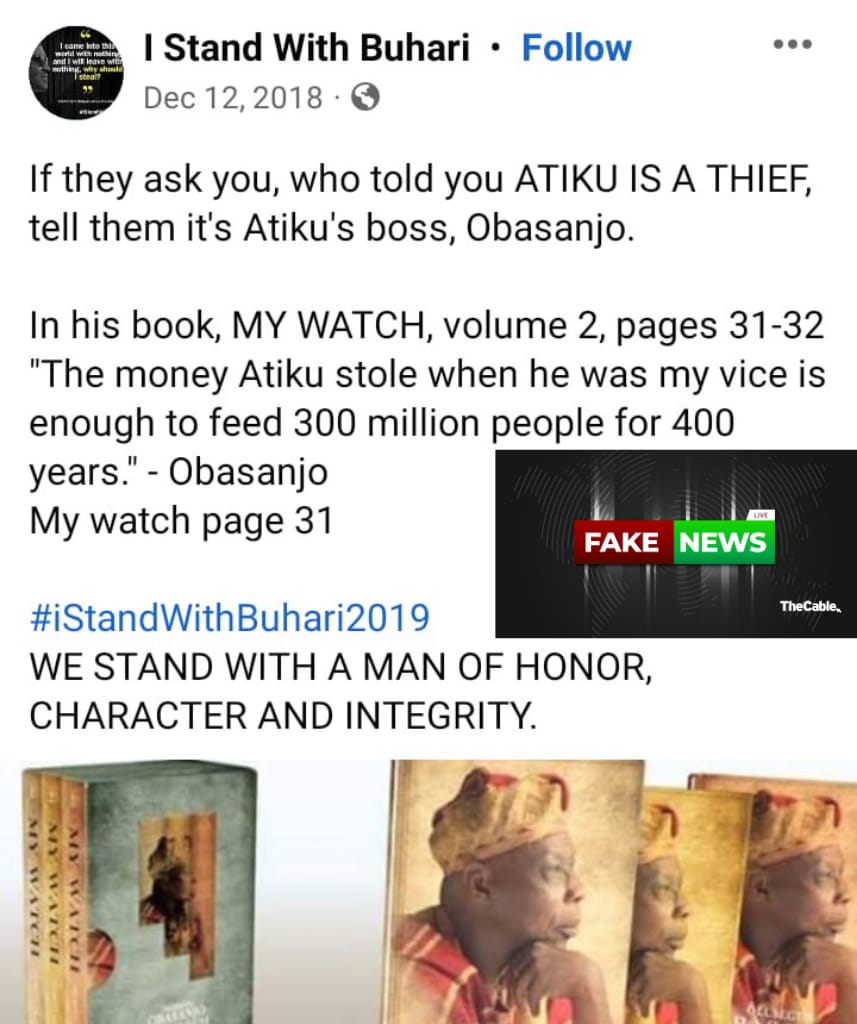 Findings by TheCable showed that the viral post was first shared online in 2018, prior to the 2019 general election, where Atiku was the presidential candidate of the Peoples Democratic Party (PDP).

Nigerian Bulletin, a news blog, shared the post on Facebook in December 2018. The video has accrued more than 2,000 views, 49 shares and 28 comments.

Waheed Adeniji, a Facebook user, also shared the statement around the same period.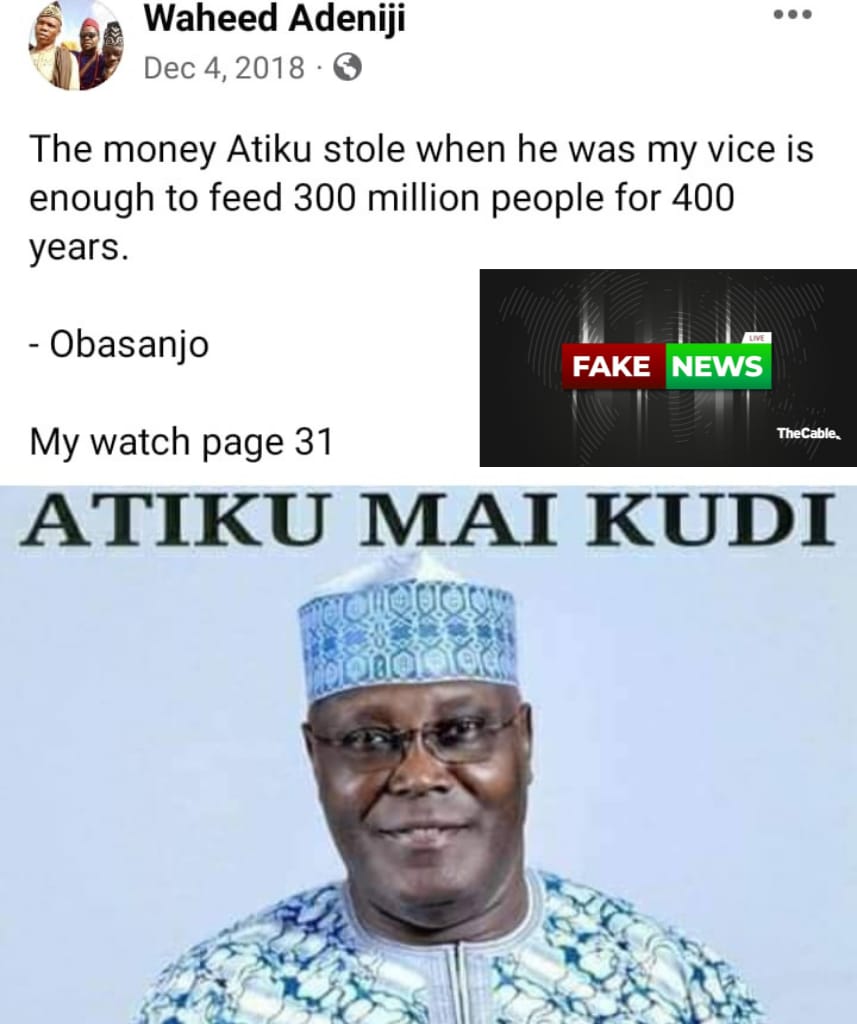 The Money @atiku Stole when He was My Vice is Enough to Feed 300 Million People for 400 Years.- Olusegun Obasanjo!

My watch page 31 pic.twitter.com/tZpSBXcTJk

— Jimoh Ibrahim (@MassesDefender) December 3, 2018


https://twitter.com/seeyamah_/status/1071492306157621248

Shortly after Atiku's emergence as the presidential candidate of the PDP for the 2023 presidential election, the statement resuscitated and started circulating on the Internet.

VERIFICATION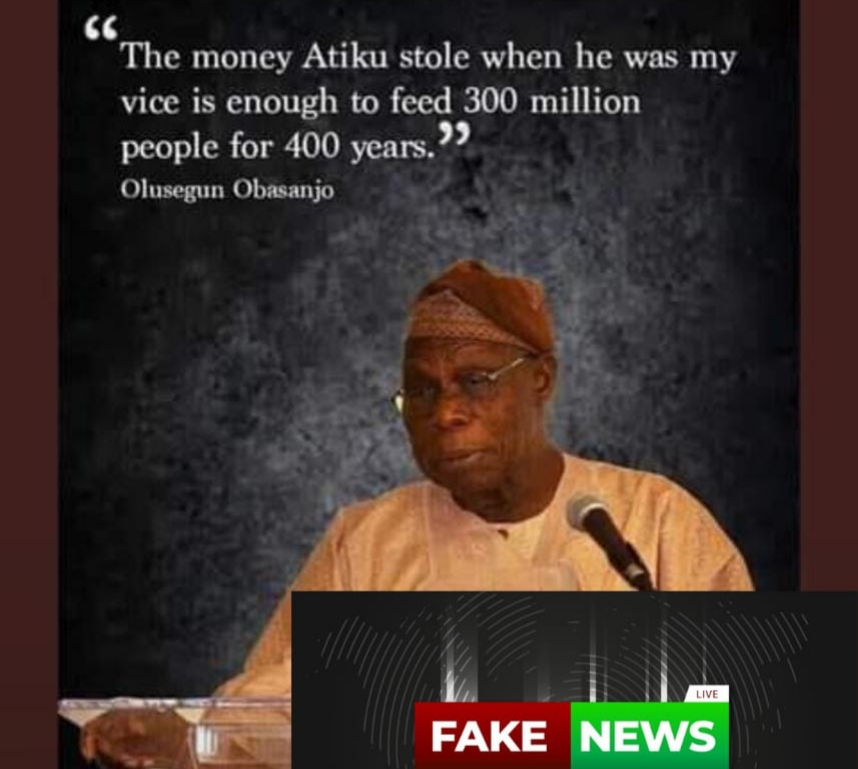 When TheCable reviewed My Watch, the trilogy where Obasanjo was said to have made the statement, it was discovered that in chapter 36, which the former president devoted to talk about the alleged corruption and money laundering cases linked to Atiku, the viral statement was not mentioned.

The chapter, titled "Atiku and US Justice Entanglement", detailed some "corrupt involvement" of the former vice president with a company called iGATE and William Jefferson, a former US lawmaker, who was later jailed for 13 years.

Although, in the chapter, Obasanjo linked Atiku to the embezzlement of $20 million, which the administration was supposed to deploy for Petroleum Technology Development Fund (PTDF), and another $125 million to fund PTDF during 2003 the fiscal year.

Also, page 31 of book 1 falls under chapter 3, which is titled "The Family", wherein Obasanjo detailed his childhood and his experience with his family. He didn't make mention of Atiku.

Page 31 of book 2 falls in a chapter titled "Political Consultations and Conventions". In this page, the former president recorded how he battled with the decision of whom to pick as the vice-president. He mentioned Atiku, but he didn't state any issue related to money.

Page 31 of book 3 falls under a chapter tagged "Critical Assessment of Yar' Adua Administration". Checks through the pages and chapters of the book revealed nothing of such viral statement.

VERDICT

The viral social media post claiming Obasanjo said Atiku stole money that can feed 300 million people for 400 years is false.
Source: Fact Check
You might also like
---
More from Fact Check
---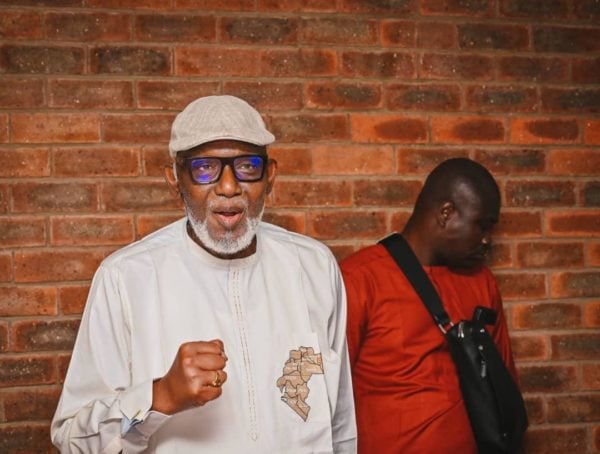 567
Rotimi Akeredolu, governor of Ondo, has officially resumed duty after a three-month medical vacation in Germany. On Thursday, Akeredolu returned to …
President Bola Tinubu says he will do everything within his constitutional powers to ensure that the Nigerian military is well-resourced …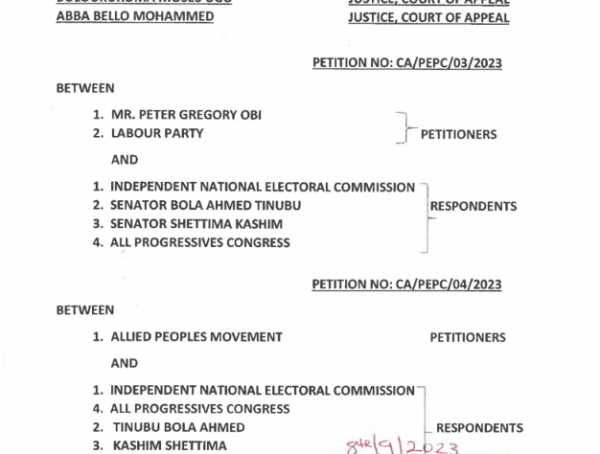 569
On Wednesday, the presidential election petitions tribunal affirmed the victory of Bola Tinubu as the duly elected president of the …
Editor Picks
---