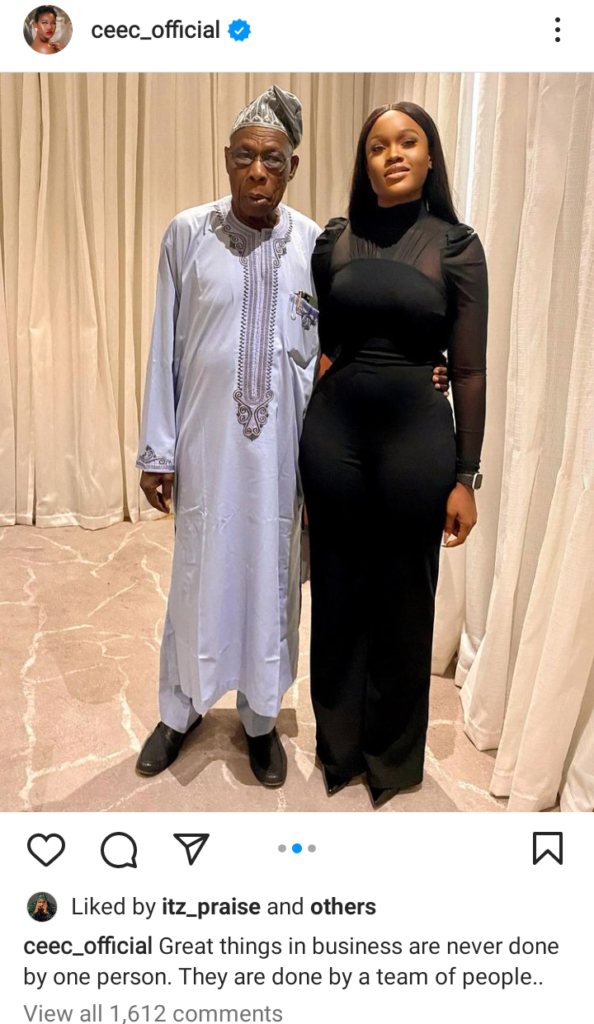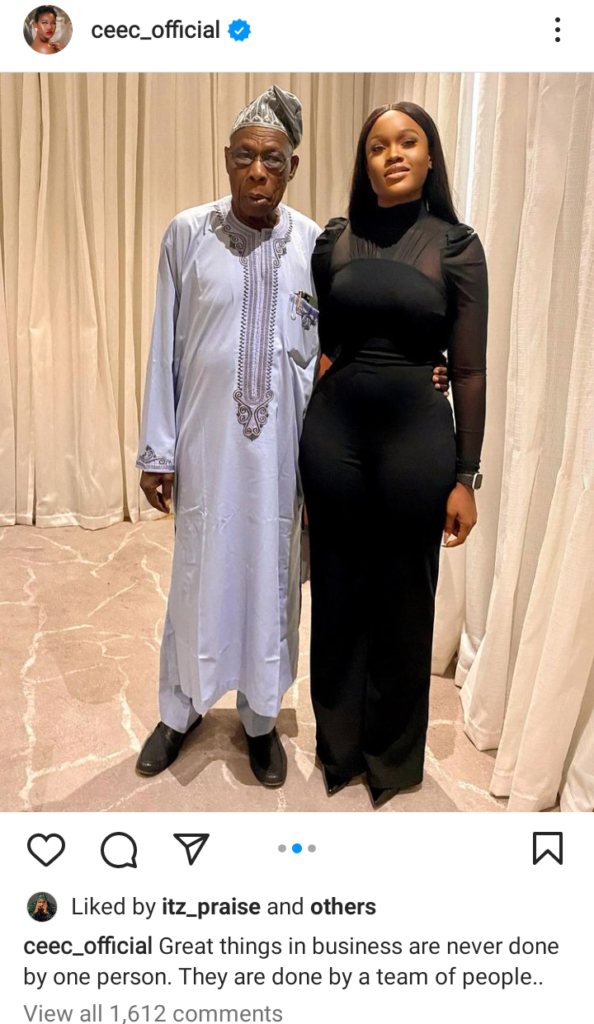 Some blogs and social media users have claimed Former President Olusegun Obasanjo is married to a 22-year-old lady. 

The articles about the alleged marriage were published alongside the picture of the former president with Cee-C, a reality star.

In a post dated December 28, 2021, Heroesghnews, a blog, said "the 86-year-old former president of Nigeria Obasanjo has allegedly just married a 22-year-old girl again."

https://heroesghnews.com/alleged-nigeria-former-president-obasanjos-22yr-old-wife-surface-online/

Voice of Africa, a Facebook page with over 26,000 followers, had posted the picture with a caption that reads: "former Nigerian president Obasanjo, at the age of 81, marries 19-year-old girl."

The post has generated over 122 comments, 107 likes and 24 shares.

A Twitter user, who identifies as Alistar Chibanda, had also shared the post in 2021, saying that "Obasanjo (86) marries a 24 year old." 

Former Nigerian President Obasanjo (86) marries a 24 year old.

Grandpa marries granddaughter 🤣 pic.twitter.com/dBfe875Uph

— Alistar Chibanda (@alistarchibanda) December 28, 2021


WHO IS THE LADY BESIDE OBASANJO? 

Cee-C, whose real name is Cynthia Nwadiora, participated in the 2018 edition of the Big Brother Naija reality show. 

The fashion enthusiast was 25 years old at the time she was featured on the show. 

Before her stint on the show, the Enugu-born actress had graduated with a law degree from Madonna University in Anambra in 2014.

VERIFICATION

First of all, there are inconsistencies with the age of both parties as speculated by the blogs and social media posts.

Cee-C was 29 years old as of the time the picture emerged online.

According to publicly available information, Obasanjo was born in 1937 at Ibogun-Olaogun, Ogun state. 

As of 2021, Obasanjo was 84 years old and not 86 as claimed by the blog posts.

The former head of state had married a few times. His ex-wives are Mojisola Adekunle, Stella Abebe, Lynda, and Esther Oluremi. He currently lives in Ogun state with Bola Obasanjo, whom he married in 2009. 

Now to the origin of the photograph: Cee-C posted the picture on December 13, 2021, saying she had a business meeting with the former president.


Corroborating this, Linus Okorie, Nigerian leadership consultant and author, also posted a picture of himself, Nwadiora and the former president, on the same day.
In a now-deleted post, Okorie said the meeting was a preparation for the launch of
Guardians of the Nation International (
GOTNI ),
a nonprofit leadership development organisation.
"Had a great meeting today with this great Nigerian. Chief Olusegun Obasanjo our highly respected former president of Nigeria " he wrote.
"CeeCee a brilliant lawyer and celebrity was a part of the visiting team. Purpose of the meeting loading as GOTNI Leadership Centre prepares for her official launch."
VERDICT
There is no sufficient evidence to prove the claim that the former president got married to the reality star. Therefore, the claim is misleading.
Source: Fact Check
You might also like
---
More from Fact Check
---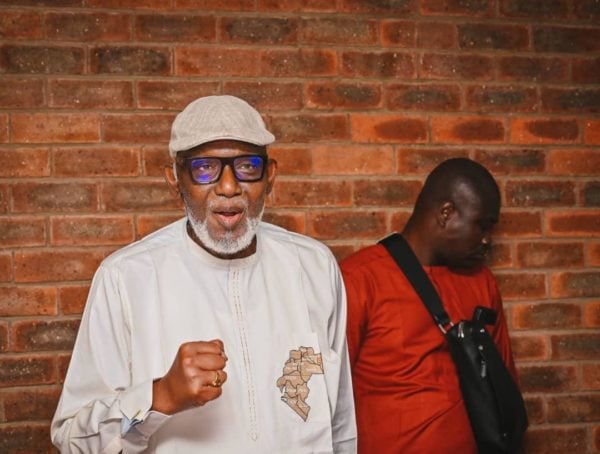 567
Rotimi Akeredolu, governor of Ondo, has officially resumed duty after a three-month medical vacation in Germany. On Thursday, Akeredolu returned to …
President Bola Tinubu says he will do everything within his constitutional powers to ensure that the Nigerian military is well-resourced …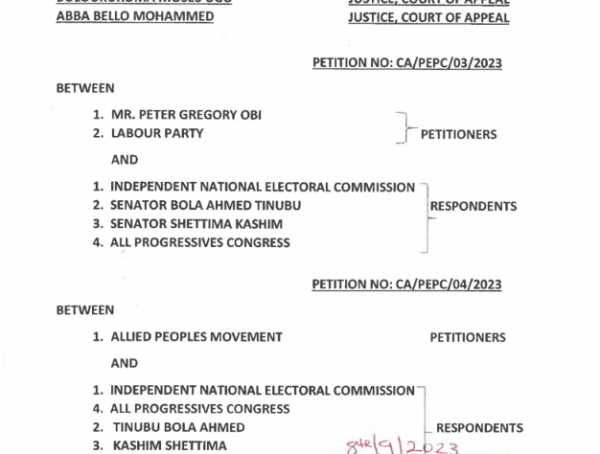 569
On Wednesday, the presidential election petitions tribunal affirmed the victory of Bola Tinubu as the duly elected president of the …
Editor Picks
---