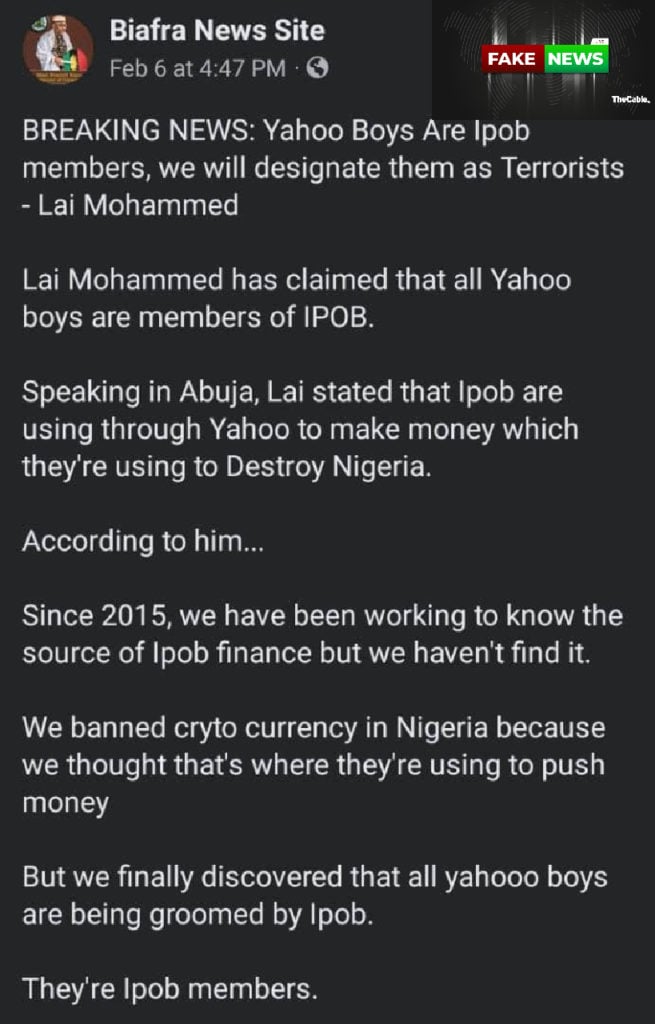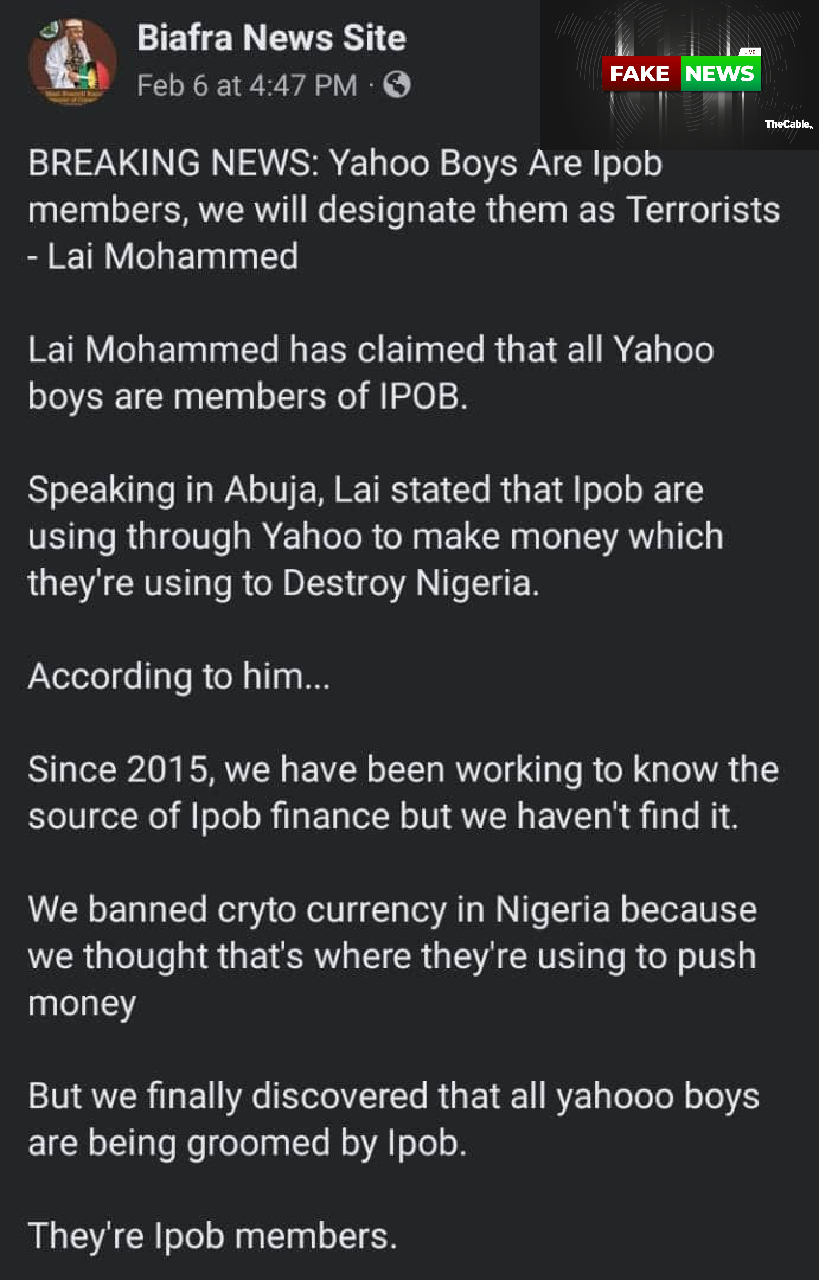 A post published on a Facebook page — Biafra News Site — claimed that Lai Mohammed, minister of information, said the source of funding of the Indigenous People of Biafra (IPOB) is internet fraud popularly known in local parlance as "Yahoo Yahoo".

The post, which was published on February 6, also claimed that the minister, while speaking in Abuja, said the federal government will designate internet fraudsters as terrorists because of IPOB.

The post has so far garnered over 50 comments, 53 reactions and 65 shares.

Some Facebook users who commented on the post attacked the information minister for purportedly making such comment.

"BREAKING NEWS: Yahoo Boys Are Ipob members, we will designate them as Terrorists – Lai Mohammed," the post reads.




"Lai Mohammed has claimed that all Yahoo boys are members of IPOB. Speaking in Abuja, Lai stated that IPOB are using Yahoo to make money which they're using to Destroy Nigeria.

"According to him, since 2015, we have been working to know the source of IPOB finance but we haven't found it.

"We banned cryptocurrency in Nigeria because we thought that's where they're using to push money. But we finally discovered that all Yahoo boys are being groomed by IPOB."

VERIFICATION

A review of some of the posts published on the Facebook page showed that the platform was created with the intent of disseminating fake news.

A close look at the comment attributed to the information minister shows that there was no mention of the date the minister purportedly made the statement.

Several checks on previous statements made by Mohammed on the proscribed group showed the minister did not make such a statement attributed to him.

Also, an online review of credible media platforms showed that there was no reportage of the statement.

Meanwhile, in 2017, the minister said IPOB was receiving a large chunk of its financing from France, but the European country denied it.

When Segun Adeyemi, spokesperson of the information minister, was contacted for reaction, he said his principal did not make such comment, while describing it as "fake news".

VERDICT

There is no proof that the minister said Internet fraudsters are members of IPOB. Also, no evidence showed that Lai Mohammed said IPOB's source of revenue comes from fraud.
Source: Fact Check
You might also like
---
More from Fact Check
---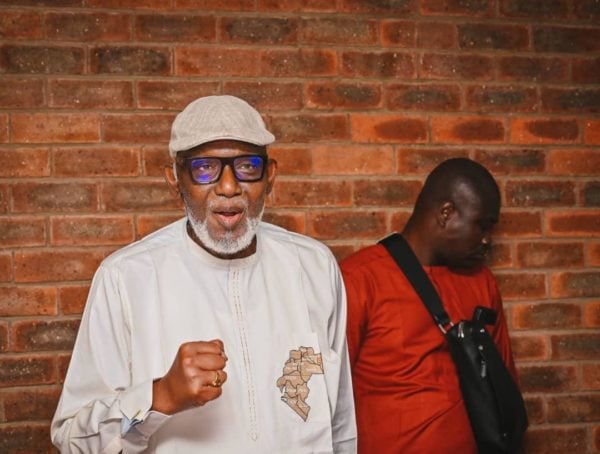 575
Rotimi Akeredolu, governor of Ondo, has officially resumed duty after a three-month medical vacation in Germany. On Thursday, Akeredolu returned to …
President Bola Tinubu says he will do everything within his constitutional powers to ensure that the Nigerian military is well-resourced …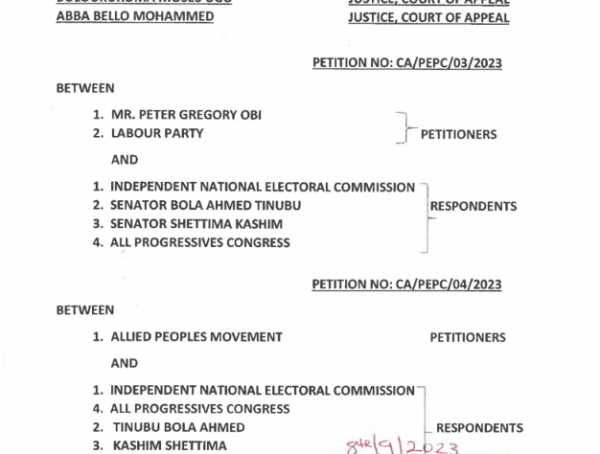 579
On Wednesday, the presidential election petitions tribunal affirmed the victory of Bola Tinubu as the duly elected president of the …
Editor Picks
---