On Monday, Adamu Adamu, the education minister, walked out of an impromptu meeting with students under the auspices of the National Association of Nigerian Students (NANS) over the ongoing strike in higher institutions of learning.

The Academic Staff Union of Universities (ASUU) had, on February 14, embarked on a one-month warning strike owing to a failed agreement between the association and the federal government.

The students, who were led by Sunday Asefon, NANS president, had protested at the federal ministry of education in Abuja demanding an end to the industrial strike in universities. 

Speaking at the meeting, Asefon claimed the minister publicly celebrated his son who graduated from a university abroad while being dispassionate about the incessant strike in Nigerian institutions. 

"This is your second term in office, your salary will be paid. The salaries of the lecturers will be paid. We want to really know what is really happening," the student leader said.

"Honourable minister, you celebrated your son who graduated in a country, in a university outside this country. We appreciate that. Our parents do not have that money to send us outside the country, but we are in this country. We should enjoy what we are paying for.

"We want adequate funding of education in this country, honourable minister, our message is that we want to go back to class. We want our schools to be open."

In his terse reaction, the education minister said instead of protesting at the ministry, the students should have addressed the issues with their lecturers.

"Perhaps the only point that you made that is even worthy of attention is that you said students should be involved in this (discussion) and I think it's probably a good thing," Adamu said.

"And it's the only thing I'm going to take from everything you have said here. Thank you."

Then, the minister stood up and walked out of the meeting. The video of the meeting had become viral on social media.

Following the incident, several media outlets and social media users had claimed that Adamu walked out of the meeting because he felt insulted over Asefon's statement concerning "his son's graduation from a foreign university".

A post published on a Twitter page — Koika Media — claimed that the minister walked out of the meeting because Asefon asked him about his children who is schooling in UK.

NANS asked Nigerian minister of education adamu adamu about his children who is schooling in UK.
The minister got angry and stormed out of the meeting.
This is Nigerian for us. #adamuadamu pic.twitter.com/rCDwUapRel

— KOIKIMEDIA (@KoikiMedia) March 1, 2022
For the love of what NANS did yesterday and how they congratulated Adamu Adamu on the graduation of his kid in UK, I will follow anyone that likes this tweet and do follow back 😁 Let's reform Nigeria by fire by force

— HumpheryOkey (@okey_humphery) March 1, 2022
NANS confronted the minister of education Adamu Adamu at a meeting to discuss the ASUU crisis. They even congratulated him that his son graduated from a university abroad 😃…the thing pain the man so tey he got up and stormed out in anger.

— Babasola Kuti 🇬🇧 🇳🇬 (@RealSolaKuti) March 1, 2022
Minister of Education couldn't hold a meeting with National Association of Nigerian students. Shameful. I learnt he was asked why his kids school abroad while students in Nigeria are sitting at home due to ASUU strike; as a result, he got upset and walked out of the meeting. Mad

— FS Yusuf (@FS_Yusuf_) March 1, 2022


VERIFICATION

Checks by TheCable showed that the NANS president had possibly mistaken Adamu Rasheed, the executive secretary of the National Universities Commission (NUC), for the education minister.

A picture of Rasheed at the graduation of his son, who bagged a doctorate in engineering from the University of Aberdeen, Scotland, had surfaced online in 2017.

The viral picture had generated backlash at the time because federal universities in the country were on an extended strike.

VERDICT

There is no proof that the education minister publicly celebrated his son's graduation from a university abroad.
Source: Fact Check
You might also like
---
More from Fact Check
---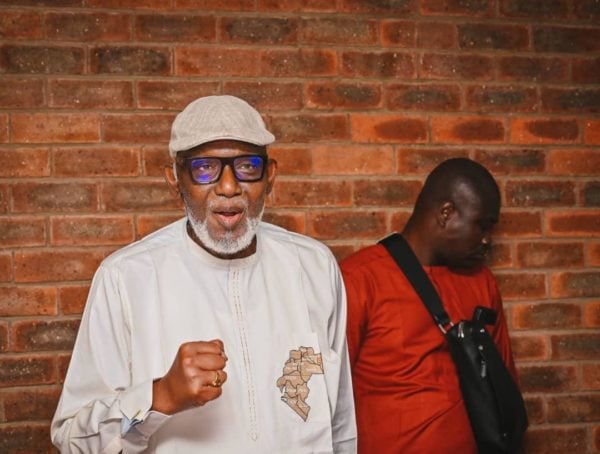 575
Rotimi Akeredolu, governor of Ondo, has officially resumed duty after a three-month medical vacation in Germany. On Thursday, Akeredolu returned to …
President Bola Tinubu says he will do everything within his constitutional powers to ensure that the Nigerian military is well-resourced …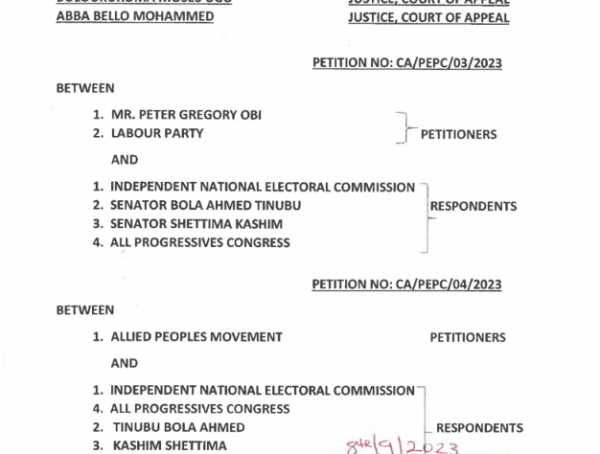 579
On Wednesday, the presidential election petitions tribunal affirmed the victory of Bola Tinubu as the duly elected president of the …
Editor Picks
---