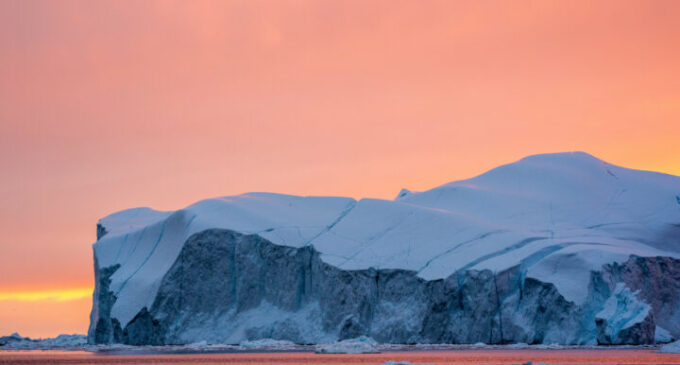 Some social media posts have claimed that climate change is a scam and a huge source of distraction to disempower citizens.
"Do you agree climate change is the biggest scam in American history?", a Twitter post reads.
Attached to the post was an op-ed questioning the policy and advocacy standpoint of John Kerry, former US secretary of state.
On May 19, Kerry, who is the special presidential envoy for climate, said: "Agriculture is the largest contributor to global methane emissions today, and reducing methane emissions is essential to keep 1.5C within reach."
Kerry's comment reignited conspiracy theories from climate deniers, with many describing the climate change advocacy as a deceptive agenda.
CONCEPT OF GREENHOUSE EFFECT
In 1824, Joseph Fourier, a French physicist, analysed the concept of the greenhouse effect – a process where gasses in the atmosphere trap and retain heat from the sun.
Fourier postulated that based on the size and distance of the earth from the sun, the earth should have been colder than it was in the 1820s. 
The physicist posited that the atmosphere serves as an insulator by trapping heat.
Since 1880, when the modern approach to measuring atmospheric temperature commenced, studies had shown an increase in average temperature by 2 degrees Fahrenheit. Reports from scientific organisations reveal that the temperature keeps soaring.
HUMAN ACTIVITY HAS INFLUENCED GLOBAL WARMING
Since time immemorial, the earth has experienced some climate change. However, the National Aeronautics and Space Administration (NASA), a US agency responsible for the civil space program and research, said the current warming trend is happening too rapidly to be natural. 
As far back as 1800, scientists established that a gas such as carbon dioxide exhibited heat-absorbing properties and is considered one of the primary greenhouse gases contributing to climate change. 
The industrial revolution brought about an increase in the burning of fossil fuels, and consequently, the release of huge volumes of greenhouse gasses like methane, carbon dioxide, nitrous oxide, and hydrocarbons into the atmosphere.
These gases have trapped heat from the sun in an uncommon dimension, and they are largely responsible for the melting of ice, warming of the ocean, and other changes in the global climate.
According to NASA, the release of greenhouse gases into the atmosphere as a result of increased human activity and industrialisation is happening at a rate that is about 250 times faster than the release from natural sources following the last ice age. 
Therefore, the suggestion that climate change is the "biggest scam" is inaccurate. 
The impact of burning fossil fuels on global climate has been established for centuries. Increased human activities post-industrial revolution only sped up the effect of global warming and climate change realities.
---
This fact check was produced by TheCable with support from Code for Africa's PesaCheck, International Fact-Checking Network, and African Fact Checking Alliance network.
You might also like
---
More from Top Stories
---
Rotimi Akeredolu, governor of Ondo, has officially resumed duty after a three-month medical vacation in Germany. On Thursday, Akeredolu returned to …
President Bola Tinubu says he will do everything within his constitutional powers to ensure that the Nigerian military is well-resourced …
On Wednesday, the presidential election petitions tribunal affirmed the victory of Bola Tinubu as the duly elected president of the …
Editor Picks
---