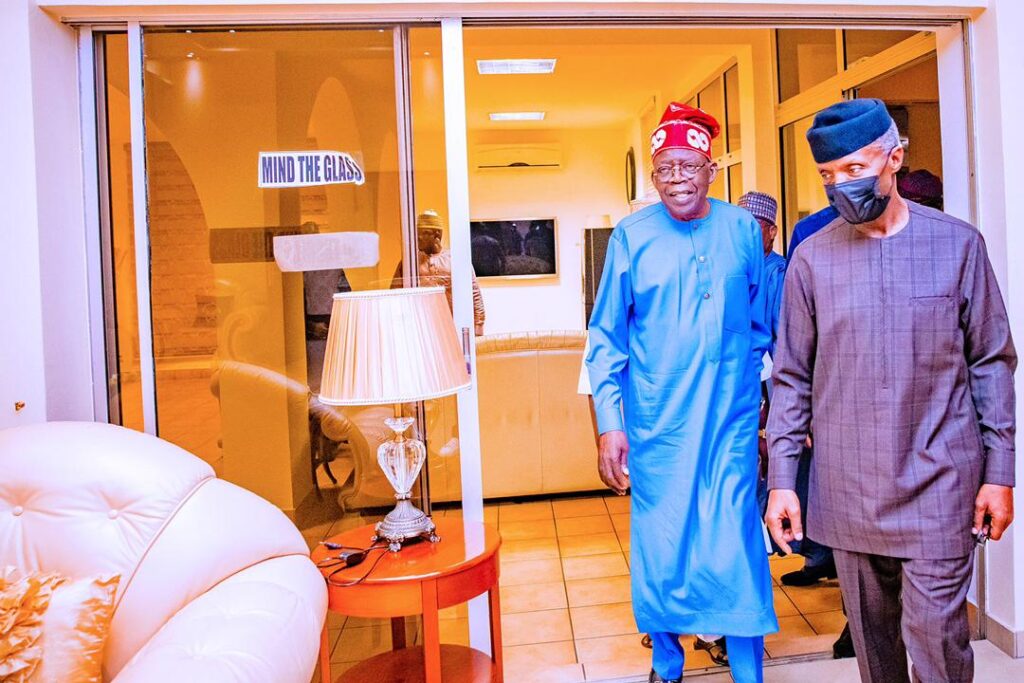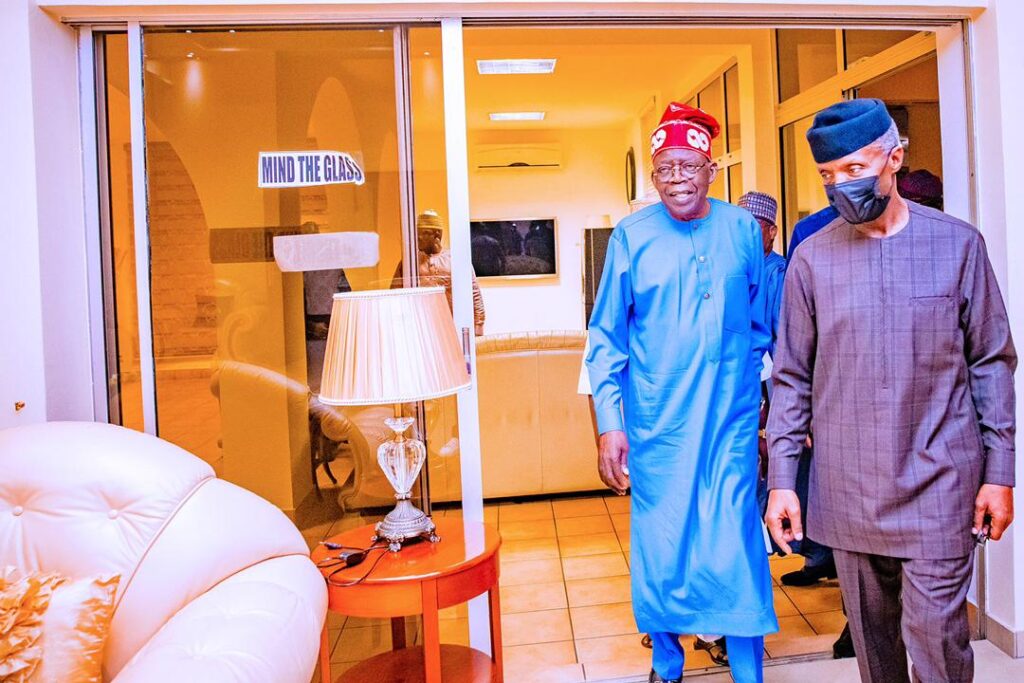 Bola Tinubu, presidential candidate of the All Progressives Congress (APC), has visited Vice-President Yemi Osinbajo, at the latter's residence in Abuja.

Osinbajo, who had contested against Tinubu, came third in the election with 235 votes.

However, the former Lagos governor, who won the ticket, got 1,271 votes, while his closest challenger, Rotimi Amaechi, former transportation minister, secured 316 votes.

Prior to the primary, which was concluded on Wednesday, there were speculations over the relationship between Tinubu and Osinbajo — the vice-president had served as attorney-general of Lagos, while Tinubu was governor.

Meanwile, Osinbajo, earlier on Thursday, had congratulated Tinubu and praised him for his performance in the exercise.

See photos of the visit below.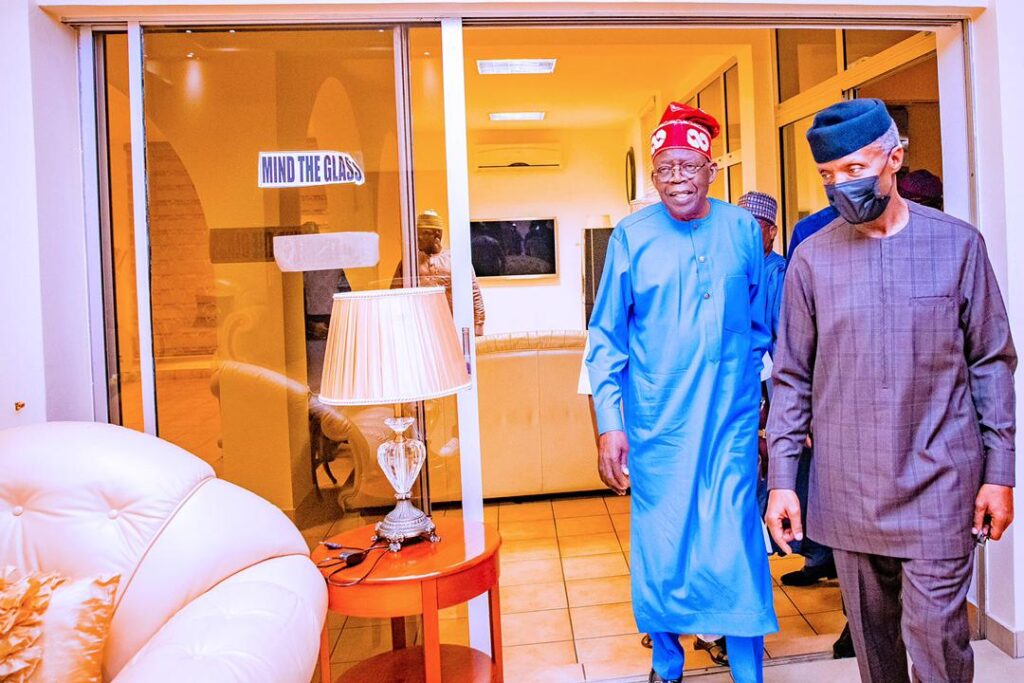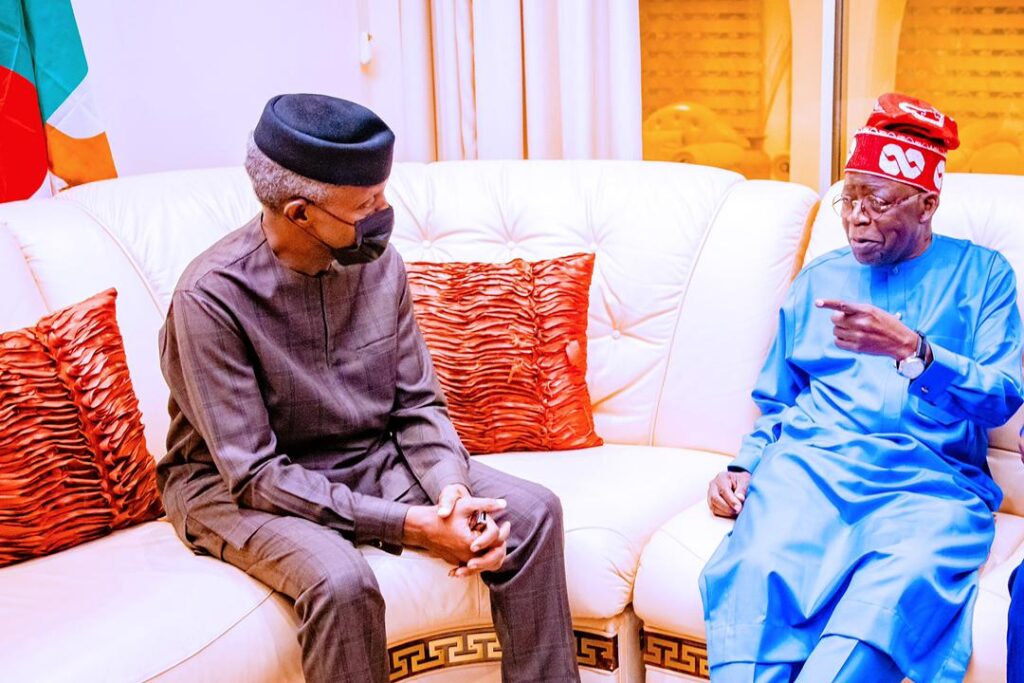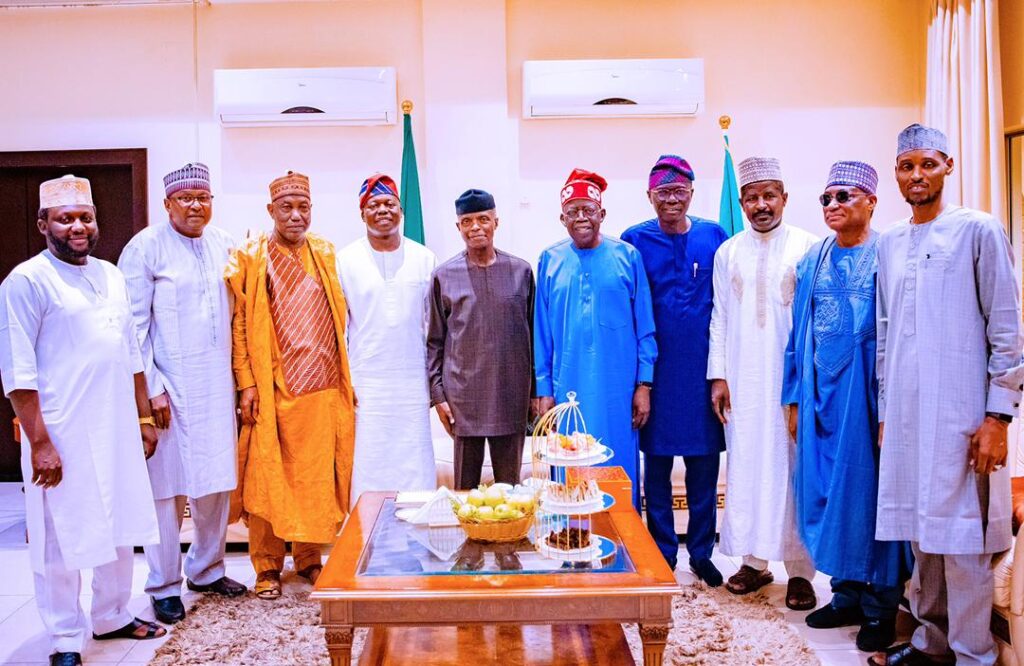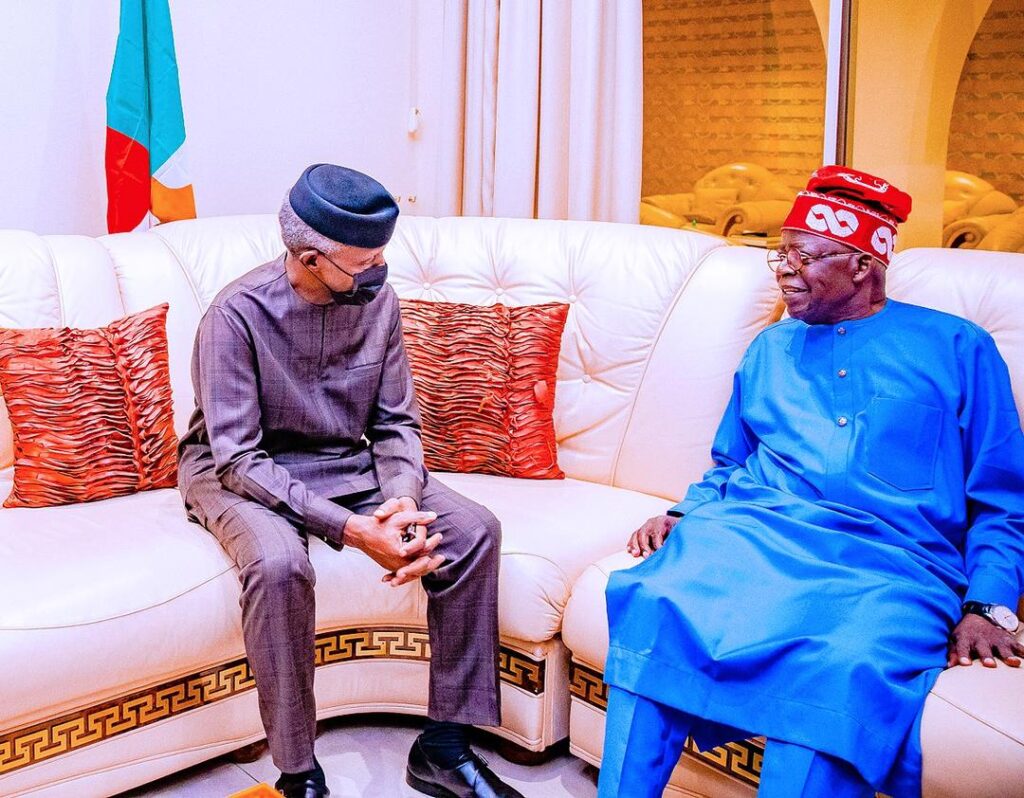 Photos: Tolani Alli
Source: Top Stories
You might also like
---
More from Top Stories
---
Afolabi Ghandi Olaoye, a pastor with the Redeemed Christian Church of God (RCCG), has been installed as the new Soun …
Ishaq Salako, minister of state for environment, says Nigeria is determined to advance climate action without jeopardising its economic growth. Salako …
Tony Elumelu, the group chairman of Heirs Holdings, has urged the Indian private sector to invest in Nigeria, stating that …
Editor Picks
---