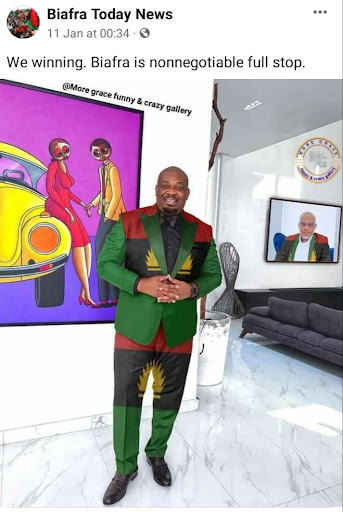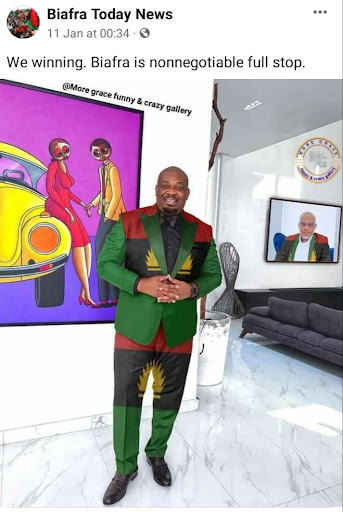 Nigeria, Africa's largest economy, is currently plagued with serious security threats — from banditry to insurgency. As a result, Nigerians have been through a roller coaster of emotions, ranging from anguish to hopelessness. So, when fake photos surface online showing vivid scenes of killings, kidnappings and arson from different parts of the country, they go viral and generate a lot of comments, conspiracies and controversies.

These images mislead people and have also become an avenue to stir up and intensify social conflict. They inflame hate speech, extremism and ethnoreligious tensions. In some cases, they even provoke violence and protests, further destabilising the country's fragile peace.

HOW FAKE PHOTOS GO VIRAL

Seeing is believing, they say. According to a researcher from the Australian National University (ANU), people are more likely to believe a false claim if it is presented alongside a photo. The research further stated that when combined with text, photos add authenticity and emotion. Such photos may have been taken out of context or digitally altered.

In January, a Facebook page — Biafra Today News — posted a picture showing Micheal Collins Ajereh, a Nigerian music producer better known as Don Jazzy, in a Biafra-themed outfit.

Biafra is a Nigerian separatist movement associated with Igbo nationalism, which supports the recreation of an independent state. The post, which garnered over 15,000 reactions, created the impression that Don Jazzy had publicly identified with Biafra.


"We are good to go, God bless Biafra," Chinonye Ibe, a Facebook user, posted.
"Don jazzy king, Biafra must be restored," Gift Okechukwu Uwadiegwu, another user, commented.
However, a forensic analysis of the photo
showed
that it was photoshopped and the music producer had posted the original picture on his Instagram page.
The same Facebook page also posted an
image of a burning building
in Cameroon in
2018
, claiming that the picture actually depicted the Nigerian military bombing and secretly killing Biafra agitators in Akwa Ibom state. Most of the commenters were angry; some were shocked while others expressed animosity towards the armed forces.
In February, a
post
was circulated on Facebook warning of an imminent attack on Obigbo youths in the south-south by the military. The post was attributed to the
Indigenous People of Biafra
(IPOB), a proscribed separatist group in Nigeria. A picture of a sleeping man in military camouflage was also attached to the post.
But a quick verification through reverse image search showed that the picture was first posted online
in 2016
in a report by People&Power, showing a fighter of the Niger Delta Avengers, a militant group.
Also, in March, gunmen launched a
deadly attack
on a train in the Kateri-Rijana area of Kaduna state. The gunmen were said to have blown up the rail track after which they launched an attack on the passengers. Several people were killed, scores sustained gunshot injuries, while others were reported missing.
Following the incident, an image began to circulate online which showed how two trains collided and sparked an explosion.
Social media users, who
posted
the image, attributed it to the Kaduna train attack without stating if the image was for mere illustration.
This was also rehashed in some media reports, using the same unverified image to illustrate the Kaduna train attack. A
fact-check
done by TheCable traced the source of the real image to a
train collision
in the northern province of Semnan, Iran, on November 25, 2016.
Therein lies the danger of posting or reposting information online without verifying them. Even if you retract that tweet or online post, the message has already been viewed by thousands if not millions of people. Opinions would also have been shaped, and may potentially result in violence.
NIGERIANS SHARE THEIR TAKE ON IMPLICATIONS OF FAKE NEWS ON NATIONAL SECURITY
We went to the streets of Lagos to ask Nigerians what fake news means to them, if they had ever fallen victim to fake news, as well as its impact on society. Interviewees were also shown two images – a real one and the other fake. They were asked to spot the fake photo.
The majority of the respondents were able to spot the fake one. The responses also showed that many Nigerians regard fake news as one of the biggest contributors to national insecurity.
HOW TO CURB SPREAD OF FAKE IMAGES
Speaking on the dangers of false information, Kemi Busari, editor of Dubawa, a Nigerian fact-checking platform, cited an incident where a photo circulated on Facebook alongside a false claim intensified ethnic tensions and caused multiple deaths in Plateau state.
In this case, a graphic image of a mutilated baby, killed in Congo Brazzaville in 2012, was shared with the claim that the act was perpetrated by the Fulanis against the Beroms in Jos, in June 2018. 
According to media reports, Berom youths took to the streets and sought out Fulani men for reprisal attacks.
This, in turn, spurred more attacks and
many lives were lost.
"That's to show how false photos could cause grave harm to any society," he said.
Busari emphasised the importance of fact-checking in reducing the spread of false information.
"Fact-checking is very important in curbing this, especially when we think about the present security situation of the country. We have security challenges, ethnic issues and elections are coming," he explained.
Busari also advised journalists to critically analyse the images that accompany their news articles.
"There are cases where the image used for a story portrays something entirely different from its content. Pictures speak louder than words. We should take note of that," he said. 
"We should also try to fact-check any image that we come across, especially on social media."
According to Idayat Hassan, director of the
Centre for Democracy and Development (CDD)
, there is a need to create awareness about fact-checking tools such as
TinEye
and
Wayback Machine
so that the average person can use them to verify the authenticity of images.
"Government response is often too slow. That is another challenge. There is a need for capacity-building programmes for law enforcement agencies to immediately identify fake pictures and respond to them before it reaches so many people. They need to be trained for this," Hassan added.
As the 2023 Nigerian general elections draw closer, fake news, propaganda and disinformation are expected to be on the rise. Everyone has a responsibility to combat this scourge. Think twice before you retweet that image or share that content.
---
This article was produced with mentorship from the African Academy for Open Source Investigations (AAOSI), to tackle disinformation that undermines our democracies, as part of an initiative by the International Centre for Journalists (ICFJ) and Code for Africa (CfA). Visit http://academy.africa/aaosi for more information.
Source: Top Stories
You might also like
---
More from Top Stories
---
Afolabi Ghandi Olaoye, a pastor with the Redeemed Christian Church of God (RCCG), has been installed as the new Soun …
Ishaq Salako, minister of state for environment, says Nigeria is determined to advance climate action without jeopardising its economic growth. Salako …
Tony Elumelu, the group chairman of Heirs Holdings, has urged the Indian private sector to invest in Nigeria, stating that …
Editor Picks
---