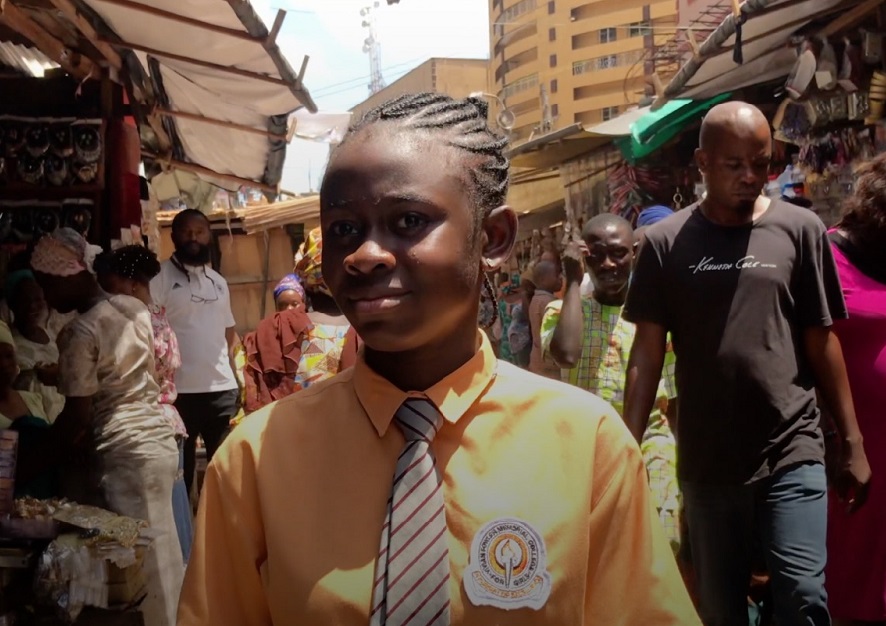 Many reports have claimed that Tomisin Ogunnubi, a 16-year-old Nigerian tech wiz, beat 49,000 competitors to win $1 billion from Rise Initiative with her app.
In a February 23 report, Face2Face Africa, a blog focused on showcasing African excellence, said Ogunnubi shocked the world when she beat 49,000 contestants from 170 countries to emerge as one of the winners of the $1 billion.
Black Facts, another blog dedicated to showing off African personalities, published the same report.
Some Twitter users have also shared the claim with many Whatsapp users.
Nigerian software developing teen, Tomisin Ogunnubi beats 49,900 other prodigies in 170 countries to emerge one of the 100 Global Winners in the $1bn Rise Initiative. Tomisin will get lifetime benefits of scholarship, mentorship,career development opportunities and funding. pic.twitter.com/rMG6Ig0kzA

— ᴏᴠɪᴇ ᴀʟɪ ᴏnovwo-ᴏᴍᴀsᴏʀᴏ ™☤🇳🇬 (@OvieNews) November 2, 2021
In a series of tweets on Tuesday, Yinka Ogunnubi, Tomisin's father, debunked the claims, saying the circulating story presents a picture that is completely inaccurate.
He said his daughter won the Rise award in October 2021 at the age of 18 and not 16 as reported.
Ogunnubi added that Tomisin did create a tracking app as part of a school project when she was 12 which got her national and international acclaim, but it was not because of the app that she alongside 100 other teenagers globally won the Rise award.
He also said, "Tomisin did not win $1 Billion."
The $1 billion which the reports claimed Tomisin won was a pledge by Eric Schmidt, former Google chief executive officer (CEO), and his wife, Wendy, to "identify, develop and support 100 global talents working in service of others yearly".
"Tomisin was among the first set of 100 teenagers. Tomisin is not the only winner from Nigeria.
"In all, there were 6 Nigerian teenagers who won the award. These brilliant kids later organised a workshop to help other Nigerian kids on how to apply for and win subsequent Rise awards. It was their own way of giving back."
I feel the need to address a broadcast message that has been floating around WhatsApp about my daughter Tomisin Ogunnubi. The story has a lot of inaccuracies that needs to be corrected. The story conflates many facts and presents a picture that is completely inaccurate.

THREAD pic.twitter.com/kgEfQE3ygN

— Yinka Chukwuemeka Ogunnubi (@yinkanubi) March 7, 2023
More from Top Stories
---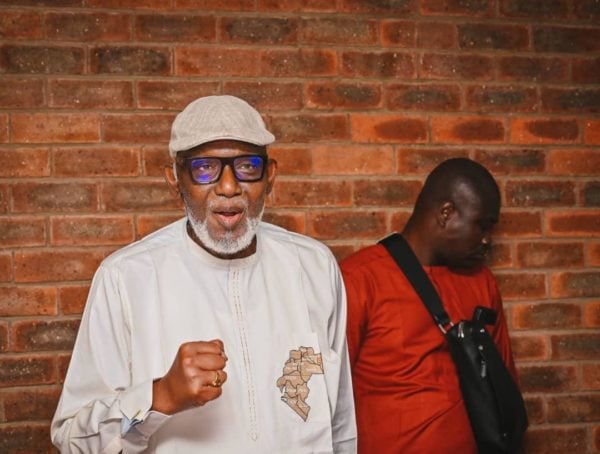 575
Rotimi Akeredolu, governor of Ondo, has officially resumed duty after a three-month medical vacation in Germany. On Thursday, Akeredolu returned to …
President Bola Tinubu says he will do everything within his constitutional powers to ensure that the Nigerian military is well-resourced …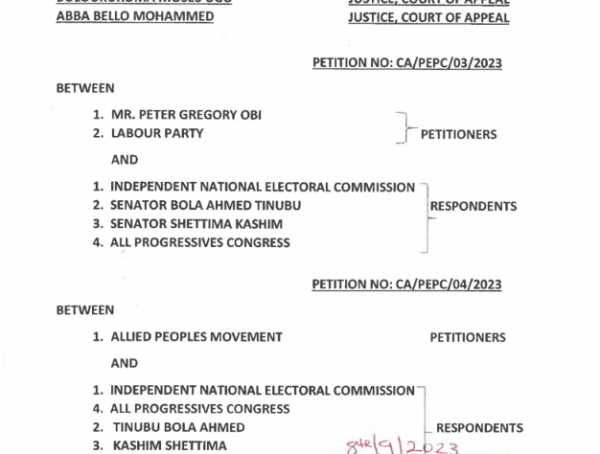 579
On Wednesday, the presidential election petitions tribunal affirmed the victory of Bola Tinubu as the duly elected president of the …
Editor Picks
---