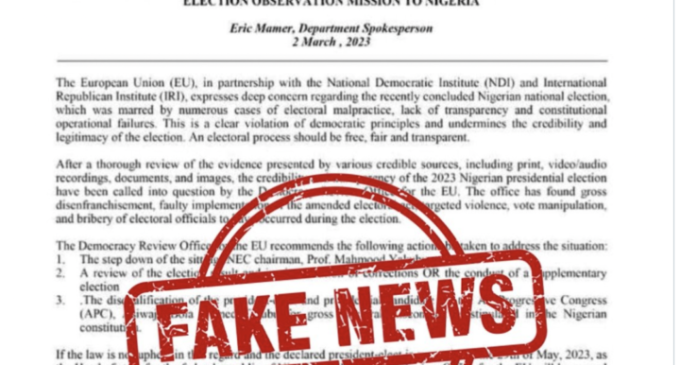 A letter purportedly from the European Union (EU) challenging the credibility of the recently concluded presidential election in Nigeria is circulating on social media.
In the letter, the EU in partnership with the National Democratic Institute (NDI), and International Republican Institute (IRI), claimed that the election was marred by numerous cases of electoral malpractice, lack of transparency and constitutional operational failures.
According to the letter, the democracy review office of the EU called for the resignation of Mahmood Yakubu, chairperson of the Independent National Electoral Commission (INEC),  and a review of the election result.
The circulating statement also asked INEC to conduct a supplementary election and disqualify Bola Tinubu, the president-elect, for gross electoral misconduct.
A failure to adhere to the rules, the statement says: "The EU, NDI, IRI, and other international democratic advocates and election observers will be in agreement to classify Nigeria as a failing democracy."
In a statement sent to TheCable, Agnes Doka, press officer for the EU in Nigeria, debunked the claim saying the letter is false.
"The press release is fake, kindly disregard it. I'm countering it," Doka said.
Shortly after, the EU tweeted a post labelling the letter as false.
— EU in Nigeria 🇪🇺🇳🇬 (@EUinNigeria) March 3, 2023
More from Top Stories
---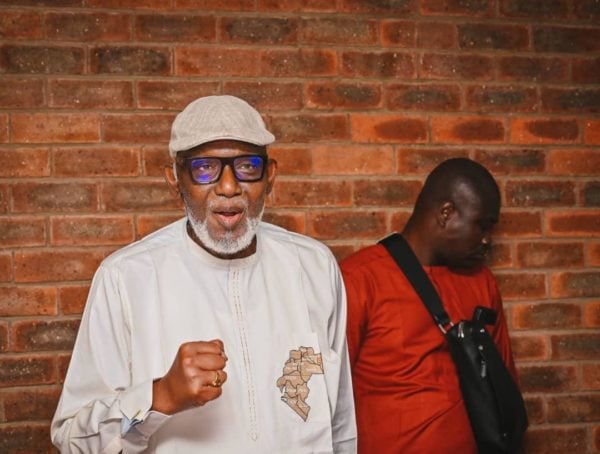 575
Rotimi Akeredolu, governor of Ondo, has officially resumed duty after a three-month medical vacation in Germany. On Thursday, Akeredolu returned to …
President Bola Tinubu says he will do everything within his constitutional powers to ensure that the Nigerian military is well-resourced …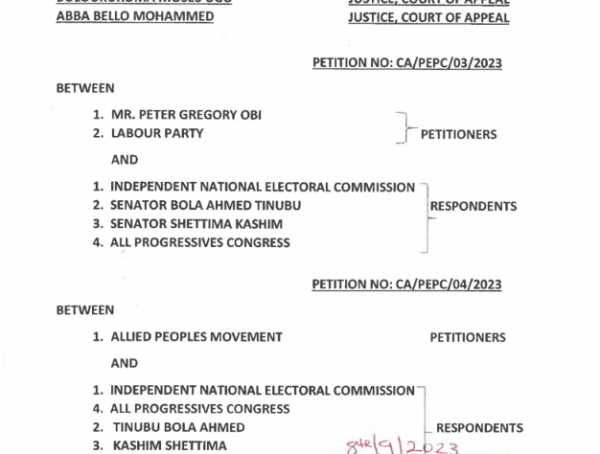 579
On Wednesday, the presidential election petitions tribunal affirmed the victory of Bola Tinubu as the duly elected president of the …
Editor Picks
---