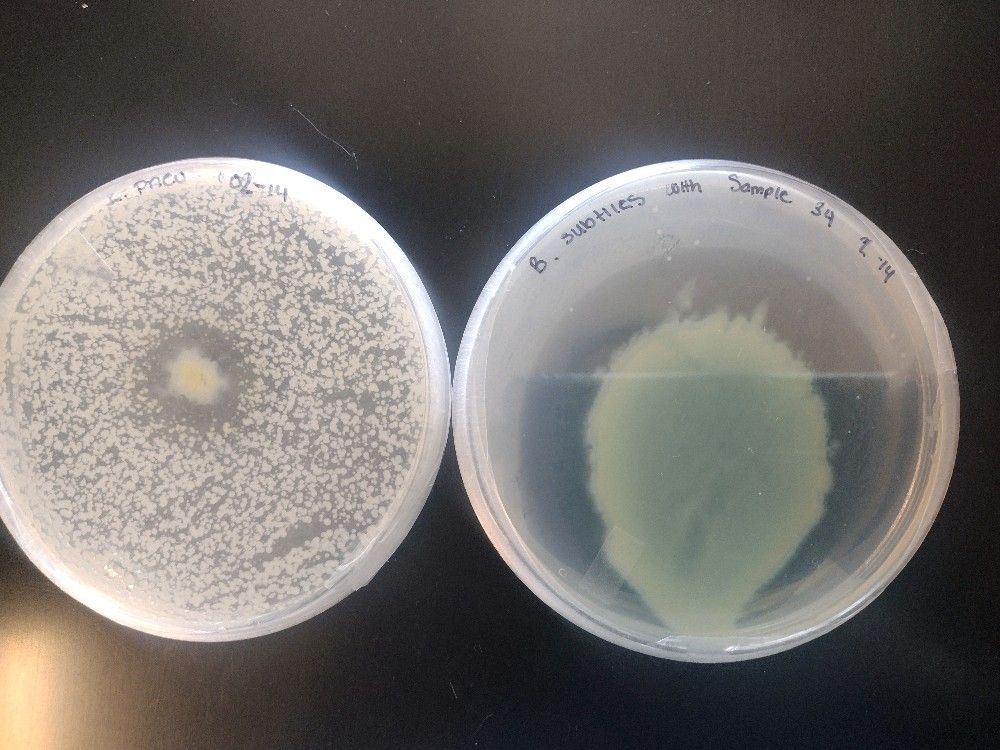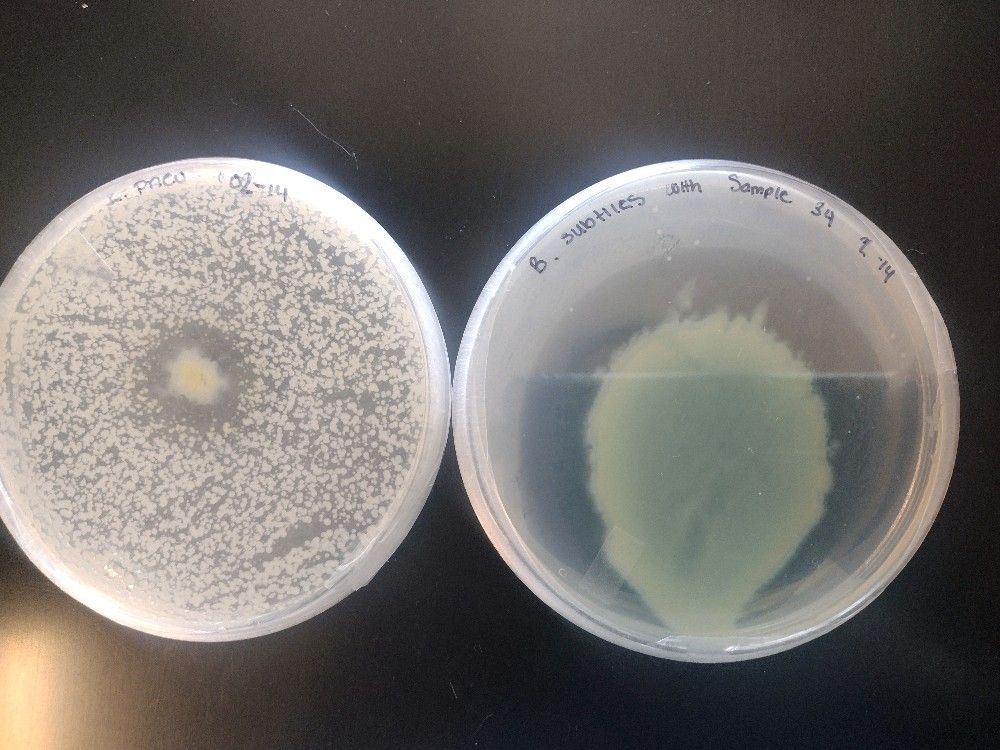 BY BELLO HUSSEIN ADOTO

A few weeks ago, the Nigerian media space was awash with the news of the discovery of a "novel antibiotic" called Anietocin by one Ugochukwu Anieto, a United States-based Nigerian microbiologist. According to Ugochukwu, the "innovation" can treat antibiotic-resistant microbial infections. The news reports on the antibiotic generated widespread interest and acclaim on social media. 

Described as a previously unknown Pseudomonas strain, the antibiotic was said to have been tested against several bacteria, both Gram-positive and Gram-negative, for growth inhibition and "has so far been effective against all test bacterial species".

Although the researcher said the "invention" is undergoing laboratory trials on several bacterial species and has shown consistent results, the product keeps receiving commendation by social media users as a way out of the global concern on antibiotic resistance.

HOW IT STARTED

A news platform claimed it cited a document published on Twitter by one Ozii Baba Anieto about the discovery of a "powerful new drug" by a "smart scientist."

Anieto had tweeted, "My cousin, Dr Ugo Anieto discovered an antibiotic for drug-resistant infections. He named it ANIETOCIN – after my family name. Dr Ugo is a scientist in Texas, USA."

🙌🏾🙌🏾….The real big boys

— Kadaria Ahmed 🇳🇬 (@KadariaAhmed) April 28, 2022


The tweet has generated over 9,200 likes and 3,300 retweets and has been circulated by other social media users.

🇳🇬🚀🌏

Nigerian Scientist, Prof. Dr. Ugochukwu Anieto has discovered a new antibiotic medication to treat drug resistant infections, he named it after his family name and called it Anietocin pic.twitter.com/VAQfIdgVnf

— Naija (@Naija_PR) April 29, 2022
Meet Prof. Ugo Anieto

He's globally making waves for his recent giant strides in medical microbiology as he discovered a new and world accepted antibiotics to treat drug resistant infections. The drug is called "Anietocin", after his family name.

Let's Retweet to celebrate him pic.twitter.com/wg3B7GGneM

— IGBO History & Facts (@IgboHistoFacts) April 30, 2022


WHO IS UGOCHUKWU?

According to his profile online, Ugochuckwu Anieto is an "instructional assistant professor" at the College of Sciences of Texas A&M University McAllen Higher Education Center. He was born and bred in Onitsha, Anambra state.

He schooled at the Nnamdi Azikiwe University, Awka where he bagged a bachelor's degree in applied microbiology. He also bagged a master's degree in food microbiology from the same university. Ugochukwu went on to obtain a PhD in molecular biology from the University of North Texas, before taking a certificate programme in instructional technology at Texas A & M University.

On LinkedIn, the researcher describes himself as "a food and environmental microbiologist who is interested in food safety, antimicrobial resistance to antibiotics, bioremediation and bioaugmentation, pharmaceutical and quality control microbiology, HACCP, GMP biofuels, synthetic biology".

His profile also indicates that Ugochukwu started his career in sciences as a visiting research associate with the University of Newcastle in June 2008. He then took up a role as a graduate teaching assistant in general microbiology at the University of North Texas in 2009.

Since 2014, he has taken up associate, assistant and adjunct professorship roles in four universities and three colleges. His profile further states that he is currently employed at Texas A&M University, South Texas College, and Texas Southmost College.

The Times Higher Education ranks Texas A&M University as the 193rd best university in the world in 2022.

WHAT IS ANIETOCIN?

In March, Ugochukwu announced "Anietocin", the name of the "groundbreaking antibiotic", on his LinkedIn page.

One of the users who commented on the post asked if Ugochukwu discovered Anietocin through SWI. The researcher replied that he "had it before SWI but (I) am using SWI to improve it."

In the world of antibiotic discovery, the small world initiative (SWI) is a student-focused programme that "encourages students to pursue careers in science while addressing a worldwide health threat – superbugs and the diminishing supply of effective antibiotics".

Ugochukwu later published another LinkedIn post in the same month with more details on Anietocin.

"My newly-discovered antibiotic. Anietocin is very effective," he wrote.

"The plate contains Staphylococcus epidermis (sic) which was spread across the plate. The large circle/crater happened when a drop of Anietocin was added. It killed all the Staphylococcus epidermis around the drop. The small circle contains a known antibiotic compared to Anietocin."


Abdulmutallib Aminu, one of  Ugochukwu's followers and a 2019 Petroleum Technology Development Fund scholar, asked whether the discovery has been published or peer-reviewed. The researcher said he was working on it.
A peer review is the evaluation of research or work by another researcher who shares a qualification similar or superior to the original researcher.
In
another LinkedIn post
, Ugochukwu compared Anietocin with methanol, an alcohol used to extract solvents from plants and other substances. In a picture shared alongside the post, he showed what he claimed to be an inoculum of Anietocin killing S. epi (staphylococcus epidermidis).
In one of
his recent posts
on Anietocin, he stated that "anietocin is more active on (against) Gram positive than negative bacteria." He added a picture supposedly demonstrating the activity of Anietocin against K. pneumoniae and S. epidermidis."
K. pneumoniae is a gram-negative bacteria, while S. epidermidis is a gram-positive bacteria. The gram classification is used to distinguish bacteria based on their reactions to gram stain. Bacteria that have a thick cell wall retain the crystal violet colour of the stain and are called gram-positive.
Gram-negative bacteria have thinner cell walls so they take the colour of a counterstain to become pink or red.
OUR FINDINGS
Little is known about the "novel antibiotic" outside the media reports and what was shared by the Ugochukwu. Checks by TheCable showed that there is no publication about Anietocin on PubMed, Web of Science, Science Direct, ResearchGate or Google Scholar, all of which are reputable global repositories and databases for scientific research.
Also, the "innovation" was not reported by any reputable media platform in the United States where the researcher works and lives.
Ugochukwu's
profile on Google Scholar
has six publications, none of which relates directly to Anietocin or an antibiotic. He has seven publications on
ResearchGate
; three of the publications are poster presentations at scientific conferences, three others are articles in journals, and the last one appears to be an opinion piece on Nigeria's preparedness for biofuels. His latest writing was published in December 2017.
TheCable reached out to Ugochukwu to get more facts about "his discovery". In a message sent to him on LinkedIn, TheCable mentioned that the media reports of Anietocin left out key details of his academic profile and work that would have made it particularly credible in the scientific space.
In his response, Ugochukwu said his research is a work in progress and cannot be discussed yet. "When we conclude and publish, it will be available for all to read," he said. He asked our reporter to come back in the next six months for further discussions.
EXPERTS SPEAK
In a chat with TheCable, Raymond Ozolua, a professor of pharmacy and toxicology at the University of Benin (
UNIBEN
), called for caution in interpreting Ugochukwu's "discovery".
The professor said he has gone online to get details on the "discovery" on Google, PubMed and other reputable sites with no success. He added that he did not find any information from the institution where the discovery was made or from those that funded the research if any.
"In a country of gloom and an intense feeling of doom, such news (of Dr Anieto's discovery) should indeed be exhilarating. However, such mental massage or masturbation may be short-lived if it (the discovery) is not well-founded," Ozolua said.
The professor added that the "discovery" could be a product of postgraduate research that was blown out of proportion by Ugochukwu's acquaintances. He noted that drug discovery is a tedious process that could "take 14 years from the time of conception to the time it comes into clinical use".
According to him, researchers across the world – including those at the University of Benin – are working constantly on the molecules with potential use in treating diseases. Ozolua said only a very few of those molecules make it to or scale clinical trials.
"Two things are paramount in clinical trials. First is efficacy, the ability of the drug to carry out the action that is expected of it. The second is safety. Between efficacy and safety, the one that is of greater essence is safety."
The professor noted that drugs that make it into clinical use must have undergone scrutiny from researchers, aside from clinical trials, before it is wholly accepted.
Ezekiel Akinkunmi, an associate professor in the faculty of pharmacy, Obafemi Awolowo University (OAU), Ile-Ife, Osun state, described Anietocin as a media hype. He said the research is shrouded in secrecy which makes it totally suspicious and unscientific.
Akinkunmi, whose research focus is on antimicrobial resistance and development of novel antimicrobial agents, molecular pathogenesis of infectious bacteria and antimicrobial stewardship, said there are many questions begging for answers with regards to the "discovery".
"It was stated that this so-called novel drug is produced by a previously unknown Pseudomonas strain. Pseudomonas is one of the bacteria I have worked with for more than two decades. I have not seen any scientific publication where this so-called previously unknown Pseudomonas strain is reported by Dr Anieto. This is the starting point. Indeed, if it is true that a previously known bacteria strain is discovered, this itself is a major discovery that should be celebrated. Unfortunately, there is none," he said.
"Another issue of serious concern is this. It is totally strange to get a report that someone who has not published a single paper on Pseudomonas or reported a single work on any Pseudomonas strain got a previously unknown Pseudomonas strain. The question is, how much does he know about Pseudomonas? How do you defend that this strain is previously unknown? How do you know that this compound is novel? What chemical group does the compound belong to? What are the mechanisms and modes of action? How are these different from the existing agents? Which gene is responsible for its secretion?
"But let me simply say this, the fact that it is stated clearly that the 'novel drug' is still undergoing laboratory trials indicates that we don't yet have full answers to these questions as well as to the critical questions of efficacy and safety. It is still in the preliminary preclinical in-vitro testing stage. We don't yet have information on preclinical in-vivo tests. These imply that it is yet to qualify for clinical trials which itself comprises four distinct stages viz: Phases 1, 2, 3 and 4.
"Again, all that we read from the laboratory trials are the claims that it shows consistent results. How consistent are the results? Where are the statistics? What specific Gram-positive and Gram-negative bacteria were tested and what were the specific reports? We have the results of inhibitory activities of the so-called compounds, what happens to the cidal effects? Are inhibitory activities enough to make such bogus claims of activities against drug-resistant bacteria? Definitely not. All these questions are not answered anywhere.
"As an expert who has been involved in antibiotic and antimicrobial resistance research over the years and someone who has some training in science communication, these reports are totally inconsistent with standard scientific news reporting even for compounds undergoing preparation for patents."
Akinkunmi noted that the excitement over the "discovery" is totally unwarranted, adding that the product still has long way to go and the researcher could have waited for much more time until all indicated hurdles are over.
VERDICT
Anietocin is an exciting "discovery" but its celebration is premature. Potential antibiotics are discovered every day by researchers across the world. If an antibiotic demonstrates activity against bacteria in the lab, it will be tested in animal models and humans for in vitro efficacy. The ones that make it to public use are those that have passed clinical trials and are confirmed for safety and efficacy.
For now, Anietocin remains a product of media hype and has not undergone the critical processes it requires to be tagged as a discovery for treating resistant infections.
Source: Fact Check
You might also like
---
More from Fact Check
---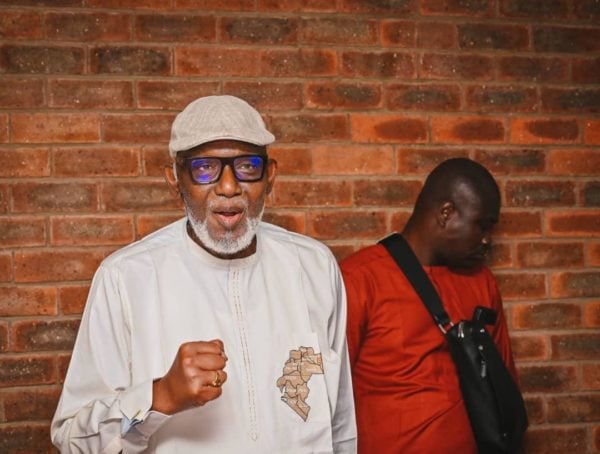 567
Rotimi Akeredolu, governor of Ondo, has officially resumed duty after a three-month medical vacation in Germany. On Thursday, Akeredolu returned to …
President Bola Tinubu says he will do everything within his constitutional powers to ensure that the Nigerian military is well-resourced …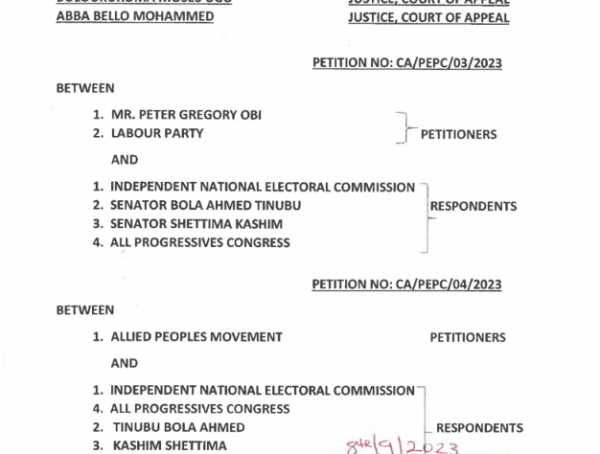 569
On Wednesday, the presidential election petitions tribunal affirmed the victory of Bola Tinubu as the duly elected president of the …
Editor Picks
---