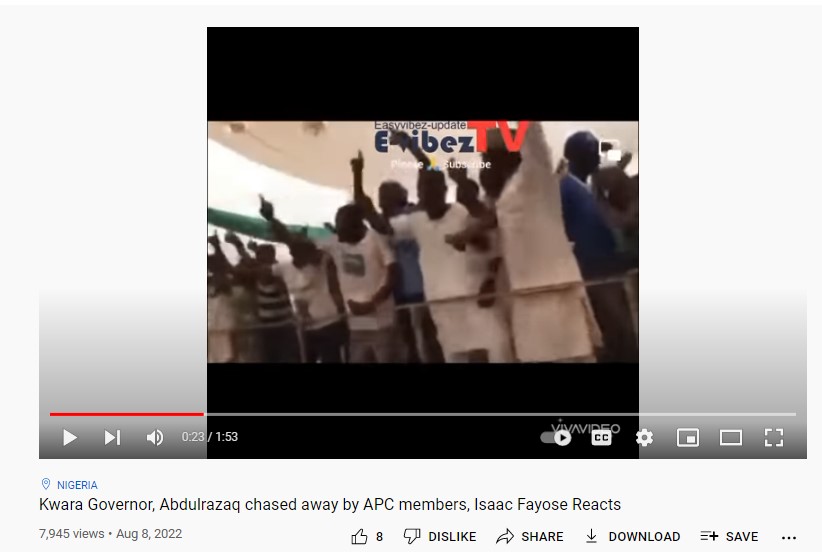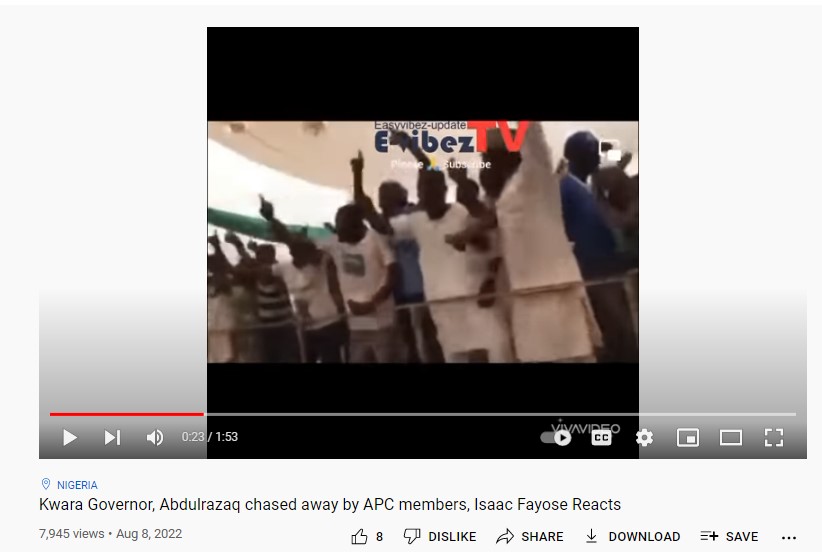 A video of Abdulrahman Abdulrazaq, governor of Kwara state, being booed by an irate crowd surfaced online.

The tumultuous crowd were heard calling the governor, 'Ole' a Yoruba word for thief, as they booed him out of an event.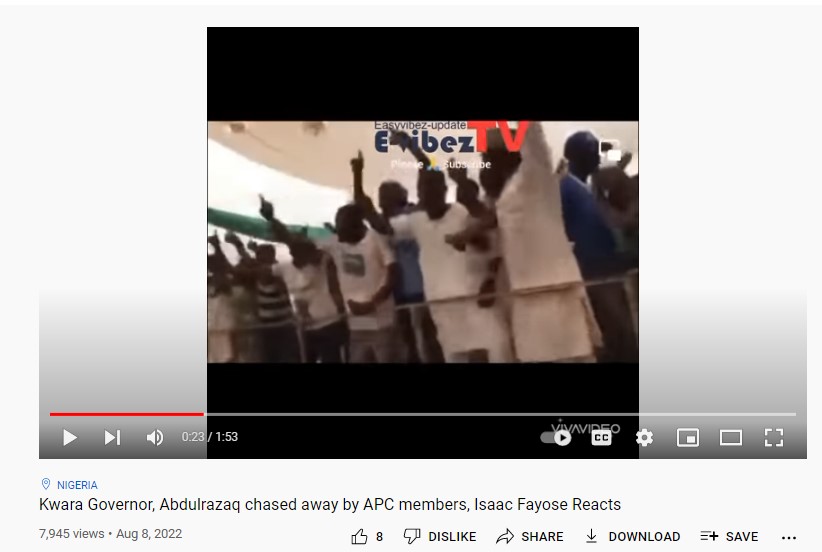 Those sharing the video claimed the incident happened recently when the governor and some members of the ruling All Progressives Congress (APC) visited the Kwara state polytechnic for a rally. 

The post was shared on a Facebook page, Peter Obi Support Group, on Monday, where it gathered over 2,600 views.

Another page titled Nigeria Youth Movement also shared the video with the caption: 'Kwara state governor chased away by APC defectors to PDP chanting Sai Buky Bukola Saraki'. The video has over 1, 200 views since it was posted on Tuesday. 

Apart from Facebook, the video also appeared on YouTube, WhatsApp and TikTok.

 


A Youtube page, E-vibez TV, which shared the video on Monday, claimed Abdulrazaq was trying to campaign for re-election in 2023. On this page, the video has been viewed over 7,900 times. 

Verification
TheCable subjected the video to keyframe analysis on InVID, the online verification tool showed that the earliest version of the video was uploaded on YouTube in 2018.

The video was first uploaded on a YouTube page, Kwara Gist, on December 25 2018, with the description: "There was pandemonium in Ilorin at the 53rd annual apolitical gathering of Ilorin Emirate Progressive Descendant Union (IEPDU) when the event was hijacked by supporters of the Senate President, Dr. Bukola Saraki."

On August 9, the Kwara state government reacted to the video in a statement via its verified Facebook page.

The statement signed by Bashir Adigun, special adviser on political communication to the governor, was titled: "Fake Video on Governor AbdulRazaq: A throwback to Kwara's dark age."

Adigun said the video was taken on December 26 2018, when thugs and supporters of Bukola Saraki, former senate president, threw caution to the wind and disrupted an event organised by the Ilorin Emirate Descendants Progressive Union (IEDPU). 

Adigun noted that the video was captured when the governor was a gubernatorial candidate and attended the event as a special guest of his home community.  

He added that no event took place in Kwara polytechnic on August 7, 2022, to warrant the governor being there. 

"Those who trended the video desperately meant to send the signal that an incumbent governor was being booed," he said. 

Verdict

The viral video showing a crowd booing the Kwara state governor is misleading. The old footage was taken in 2018, it is not a recent video.
Source: Fact Check
You might also like
---
More from 58962
---
Peter Obi, the presidential candidate of the Labour Party (LP), recently claimed the Eastern Security Network (ESN) was formed by …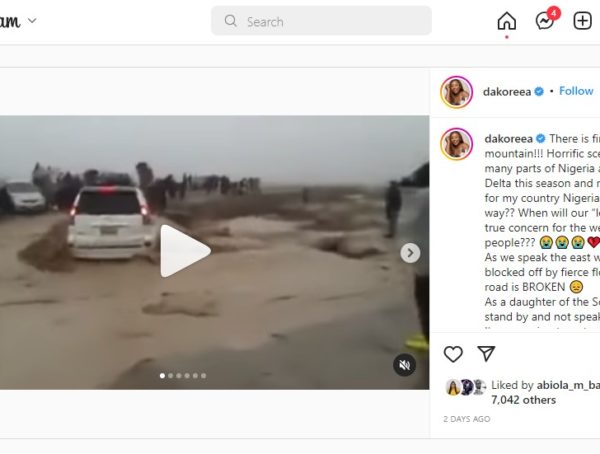 258
Dakore Egbuson-Akande, a Nollywood actress, recently posted videos on her Instagram account showing heavily flooded areas allegedly in the Niger …
A social media post claims that masturbation is one of the primary causes of hair loss in men.  The post which …
Editor Picks
---