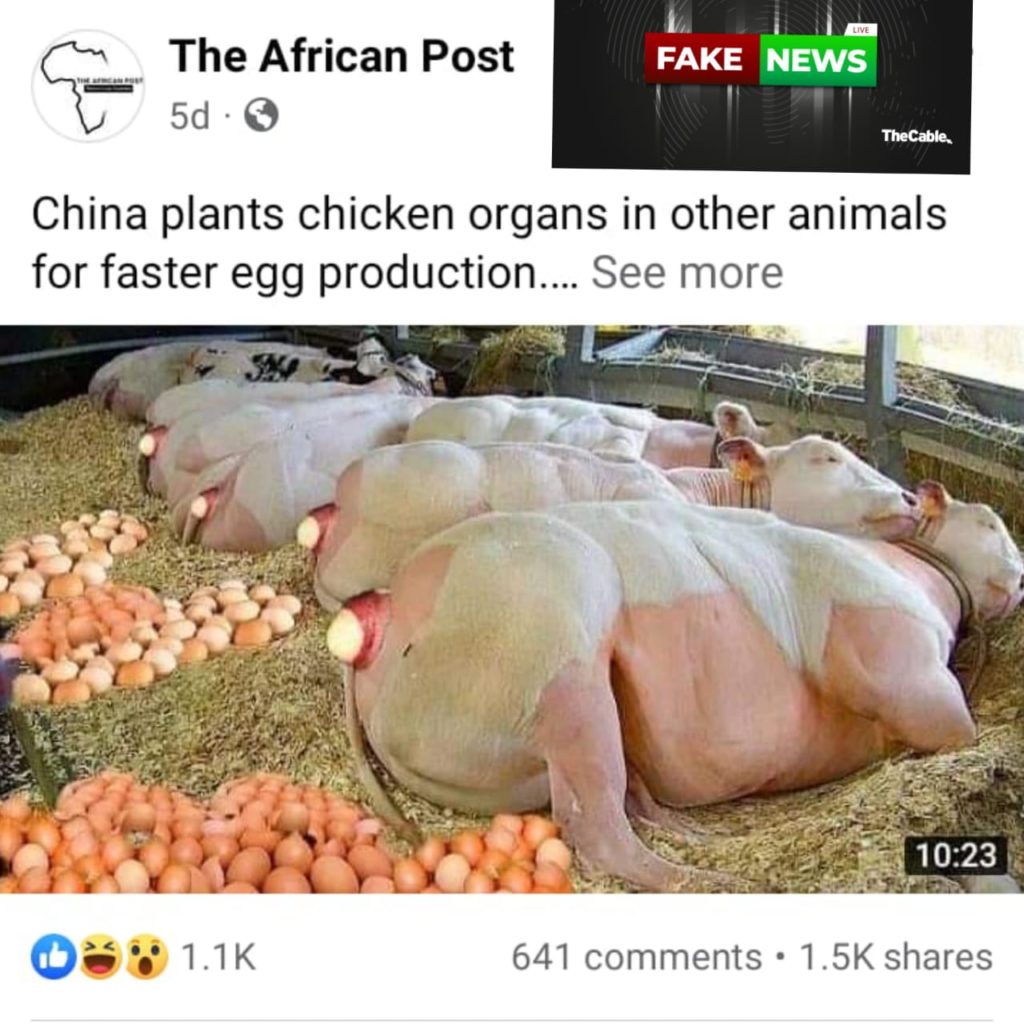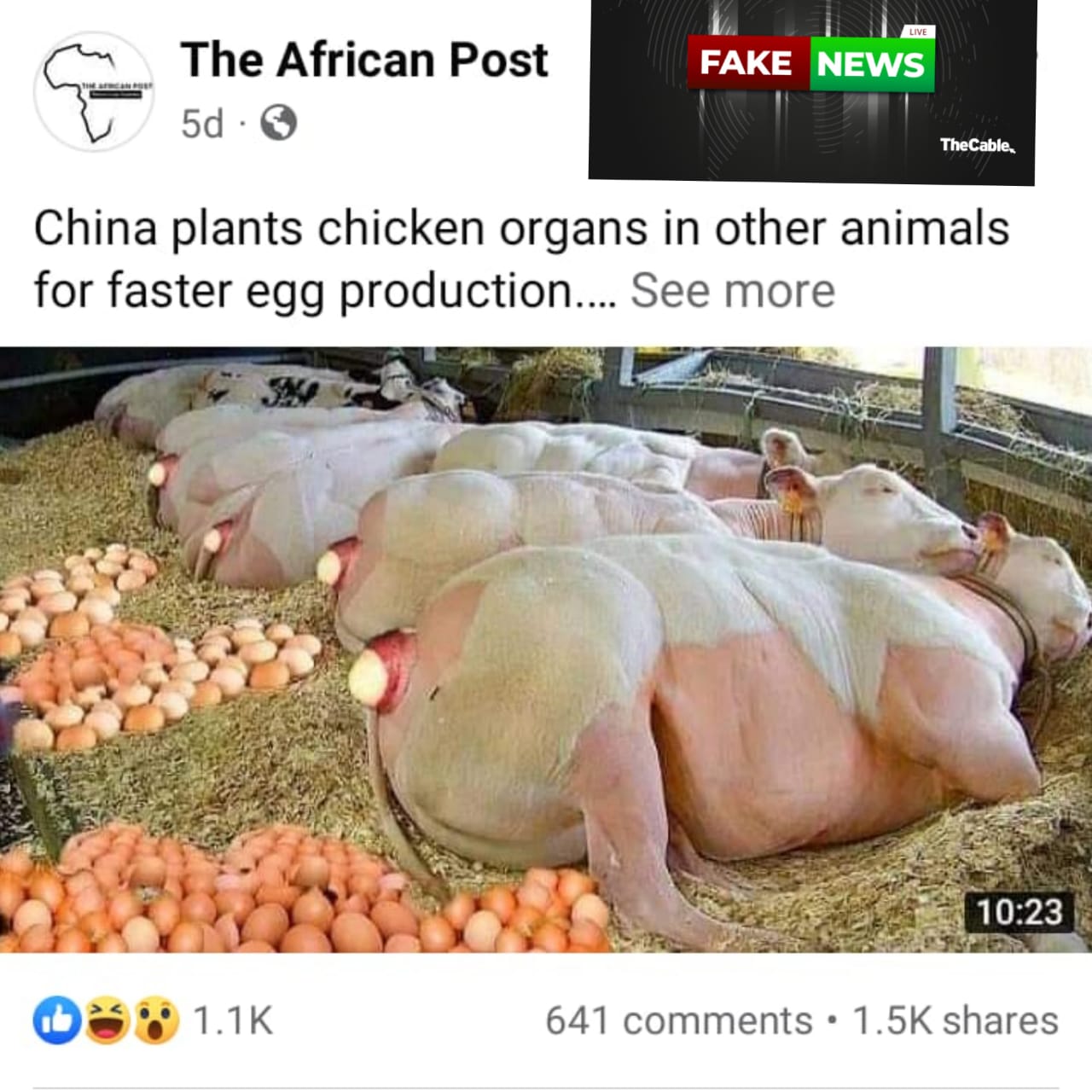 Recently, an image showing cows laying eggs has been circulating online.

The caption accompanying the image says China has implanted chicken organs inside cows so they can produce eggs.

"China plants chicken organs in other animals for faster egg production," the caption reads.

"The Chinese government has once again shown its advances in technology, and this time in the animal kingdom. The Chinese planted organs of gall in other animals for faster egg production."

The picture has been circulating on social media – mostly Facebook – gathering a lot of comments and shares.

The African Pilot, a Facebook group with over 170,000 followers, posted the image and it has garnered over 641 comments, 1,500 shares and 1,000 likes.

 

Islander International Magazine, another Facebook group with over 82,000 followers, posted the image and its caption. The post has generated over 19 comments and 54 shares.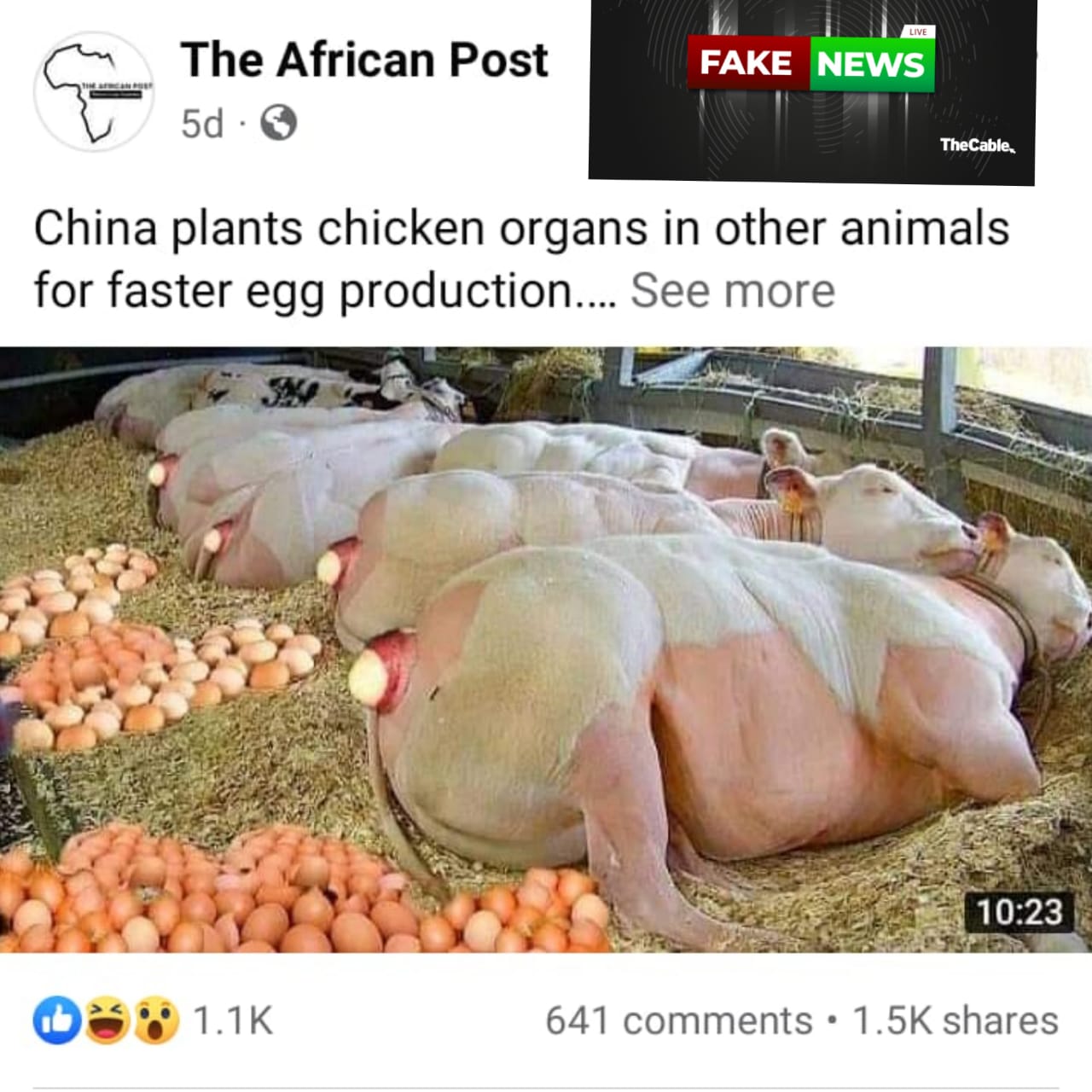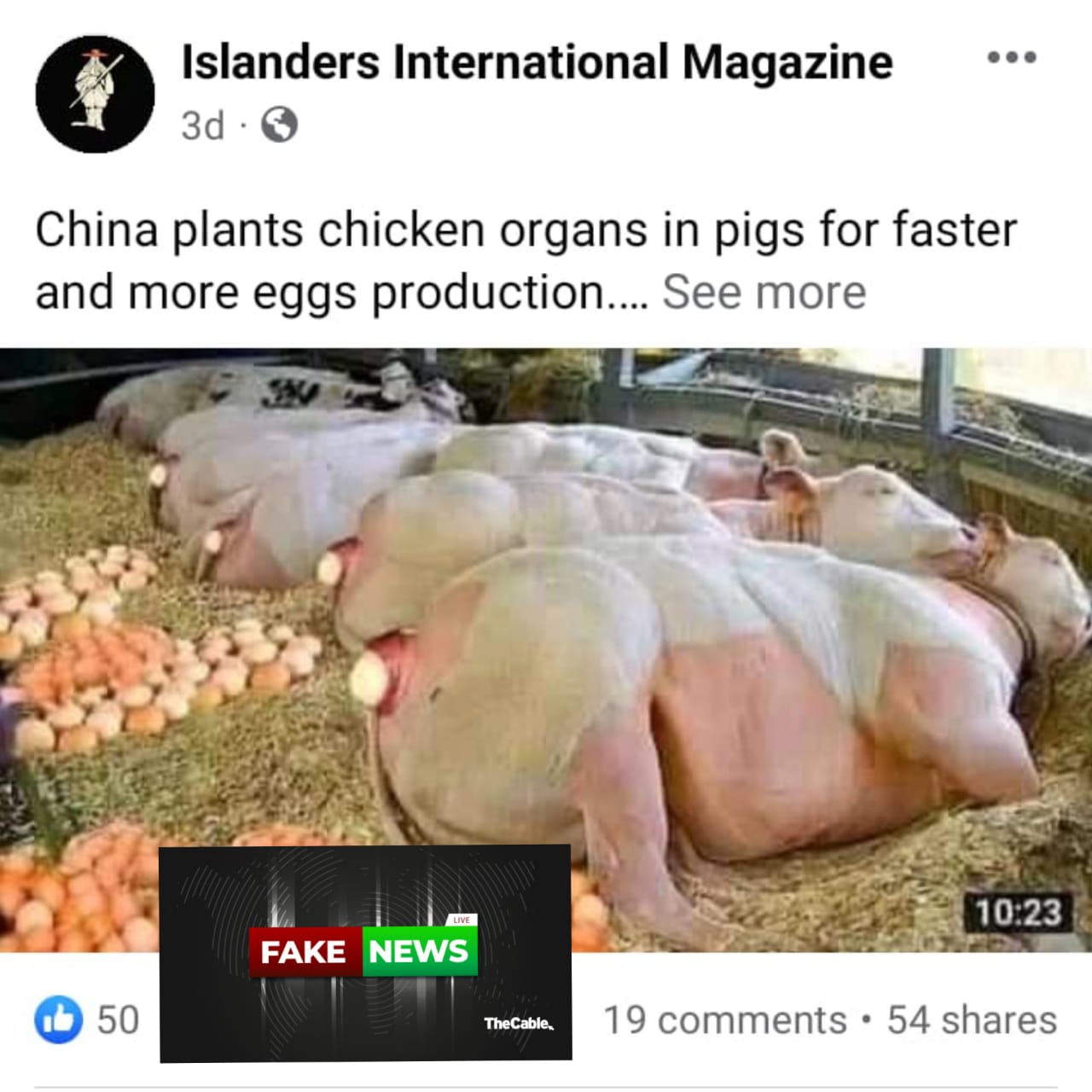 Uchenna Dike, a Facebook user, shared the post on his timeline and it attracted over 700 comments and more than 5,000 reshares.

Some blogs have also posted the image, citing the claim as true.

BUT IS THIS PICTURE REAL?

Taking a close look at the picture, one can tell that the eggs were digitally altered and placed on the hay, from its unnatural look.

TheCable also found out that the viral image has a time stamp on it — 10:23 — which shows it was a screenshot from a video.

Further checks by TheCable revealed a three-month-old video on Youtube which contains the circulating image as the preview picture. The video is also 10 minutes and 23 seconds long, suggesting that it could be the exact video the picture was extracted from.

The content of the video shows the process of a man, assumed to be a farmer or veterinarian, assisting a cow give birth with the aid of a calf puller.

The contrast of the video content and the viral image suggests that the picture was only used as a clickbait to arouse the curiosity of viewers. The video currently has over five million views.

TheCable also found the original, unedited picture of the cows on Wikimedia, which is a 2008 picture of Belgian Blue cattle at Foire de Libramont, an exhibition, and trade centre in Belgium. There are no eggs in the original image.


In addition, a thorough online search showed that no credible news media has reported such a scientific breakthrough from China.
VERDICT
The viral image was photoshopped. The claim that China is implanting cows with chicken organs for egg production is false.
Source: Fact Check
You might also like
---
More from On the Go
---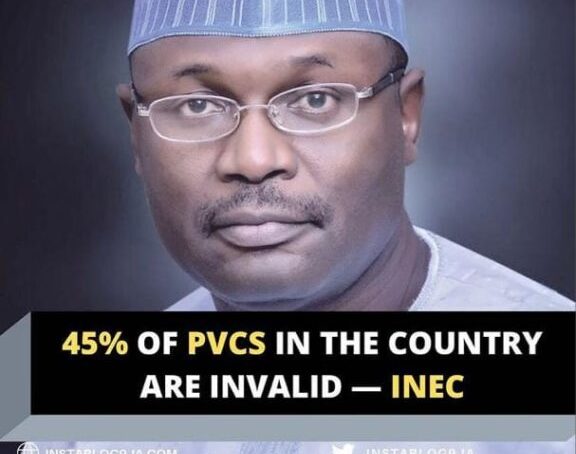 140
On Wednesday, some news platforms and blogs reported that Mahmood Yakubu, chairman of the Independent National Electoral Commission (INEC), said …
Editor Picks
---