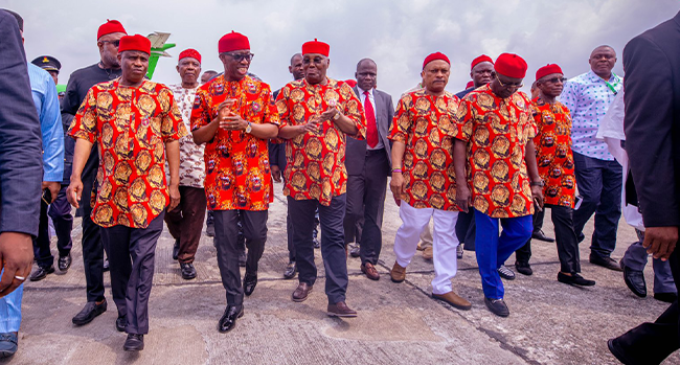 An audio of Atiku Abubakar, presidential candidate of the Peoples Democratic Party (PDP), plotting to rig the general election that is hours away has gone viral.
In the said recording, Ifeanyi Okowa, vice-presidential candidate of the PDP, and Aminu Tambuwal, governor of Sokoto and director-general of the party's presidential campaign council, could also be heard.
"I think we should interface and not create suspicion," Okowa allegedly said in the recording.
Then Tambuwal reportedly responded, saying: "Waziri Adamawa, I would not want to disappoint you and for me to accept to go into this, let us strategize and discuss the arrangements and how it can be achieved."
On his part, Abubakar purportedly said: "Tambuwal, that is why we are meeting. Let us sit down and find any technology that will be used to make sure I emerge."
The audio has since been shared on all social media platforms notably Twitter and WhatsApp.
Thousands of people appeared to have heard the recording going by view count on tweets shared by supporters of other political parties.
Here are posts from Twitter.
Exposed! Exposed! Exposed!

EXPOSE!!!

Listen to voice record of how Atiku Abubakar,Tambuwal,Okowa plans to rig the 2023 election.

Nigerians, we're in a serious Battle between, APC, PDP and @inecnigeria

Retweet Aggressively…. pic.twitter.com/LWWv8WdY74

— Chinaza #PeterObi-HypeMan Ⓜ️ (@MuchTalksBlog1) February 24, 2023
EXPOSED!!!

Leaked voice note reveals how Atiku, Ifeanyi Okowa and Aminu Waziri Tambuwal are planning to rig tomorrow's election.

They are planning on giving INEC money so that they can take instructions from only PDP agents across the country.

THREAD pic.twitter.com/LVZrETkL1M

— Chris (@Topboychriss) February 24, 2023
HOW AUTHENTIC IS THE RECORDING?
Checks by TheCable have found the recording to be deepfake.
Merriam-Webster dictionary defines deepfake as: "An image or recording that has been convincingly altered and manipulated to misrepresent someone as doing or saying something that was not actually done or said."
It was found that clips from previously recorded speeches were cut and joined to create the recording of the said conversation.
Apart from the fact that the conversation was incoherent, the word "rig" mentioned in the audio was not the voice of any of the subjects in the audio that was dotted with unusual pauses and background noise differences.
Analysing the audio with Deepware, an open-source investigation tool, we detected that the audio was been doctored, hence it is fake.
Further checks on the circulating audio revealed that it has been manipulated by over 90 percent.
VERDICT
The trending audio is fake. Various unrelated audio clips containing the voices of the main actors have been edited to mislead members of the public.
More from Top Stories
---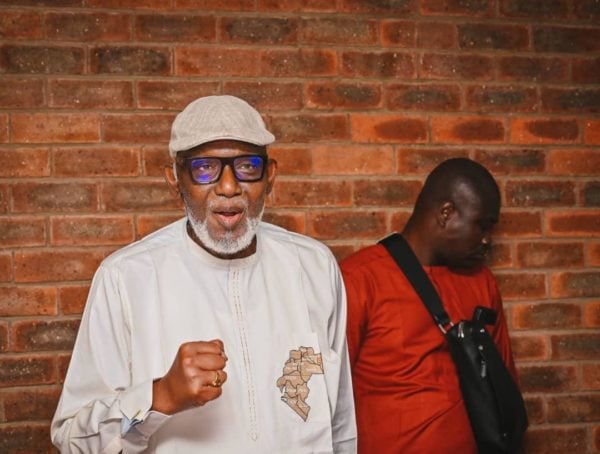 575
Rotimi Akeredolu, governor of Ondo, has officially resumed duty after a three-month medical vacation in Germany. On Thursday, Akeredolu returned to …
President Bola Tinubu says he will do everything within his constitutional powers to ensure that the Nigerian military is well-resourced …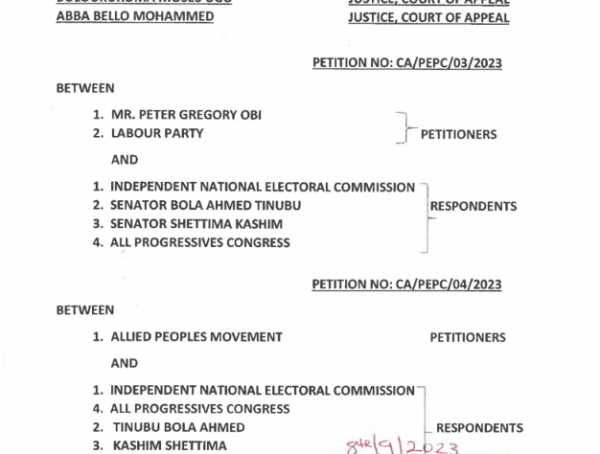 579
On Wednesday, the presidential election petitions tribunal affirmed the victory of Bola Tinubu as the duly elected president of the …
Editor Picks
---