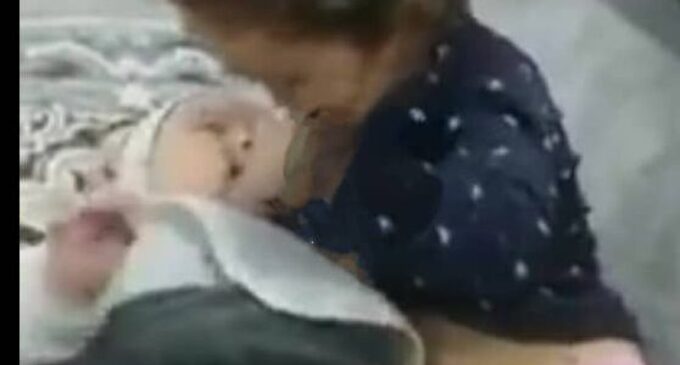 A video of a crying infant being consoled by another toddler has been linked by social media users to the recent earthquakes in Turkey and Syria.
"This video will make your eyes moist and your heart restless. Mother is not left, so the little girl is acting to feed her brother milk so that her younger brother becomes silent. O Allah have mercy," reads the translation of the Facebook caption originally shared in Hindi. 
Apart from Facebook, the video was also shared on Twitter where it gathered 4,615 views.
In Turkey Earthquake, his mother left him and passed away from this world It is his sister who is trying to breastfeed her sister to make her shut up Seeing this, my heart is crying May Allah have mercy on Turkey#TurkeySyriaEarthquake#TurkeyEarthquake #Turkiye pic.twitter.com/PYxXdJd0zf

— World History official (@historywlord) February 13, 2023
In the widely shared video, a sobbing child can be seen even as she comforts an infant. The accompanying caption claims that both kids lost their mother in the recent Turkey earthquake.
On February 6, south-eastern Turkey and some parts of Syria experienced a 7.8 magnitude earthquake. A few hours after, another 7.5 magnitudes occurred with several aftershocks. 
The death toll in both countries as a result of the earthquake was beyond 50,000, with 45,968 confirmed deaths in Turkey and 7,259 in Syria.
VERIFICATION
TheCable subjected a couple of screenshots from the video to reverse image search which led to a TikTok account with the username, anelya.495. 
The video was posted by the TikTok user on November 26, 2022, two months before the devastating earthquakes in both countries.
The video was shared with a Russian caption which translates to "children's laughter".
Looking through the TikTok account, other posts featuring the same toddler in the circulating video can be seen. 
VERDICT
The video is misleading. Though the actual location of the original video is unknown, it is not in any way linked to the recent earthquakes in Turkey and Syria.
---
This fact check was produced by TheCable with support from Code for Africa's PesaCheck, International Fact-Checking Network, and African Fact Checking Alliance network.
You might also like
---
More from Top Stories
---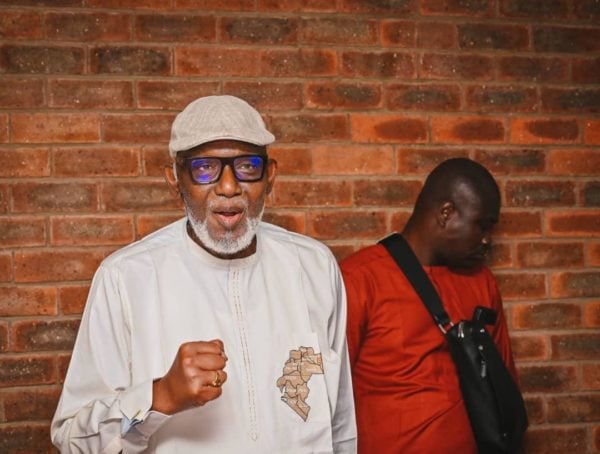 575
Rotimi Akeredolu, governor of Ondo, has officially resumed duty after a three-month medical vacation in Germany. On Thursday, Akeredolu returned to …
President Bola Tinubu says he will do everything within his constitutional powers to ensure that the Nigerian military is well-resourced …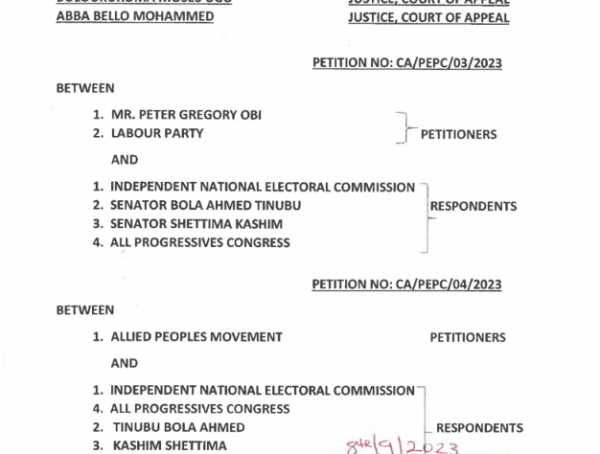 579
On Wednesday, the presidential election petitions tribunal affirmed the victory of Bola Tinubu as the duly elected president of the …
Editor Picks
---