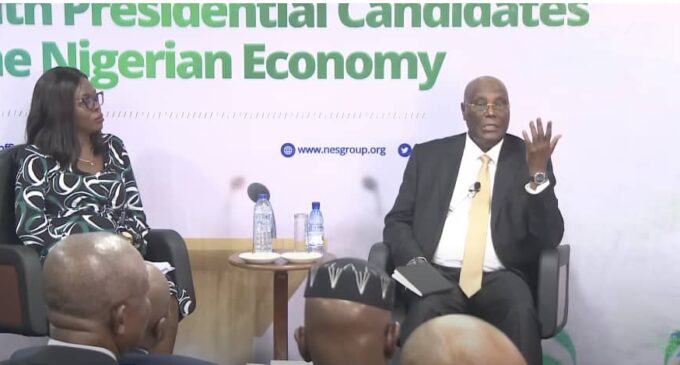 Atiku Abubakar, former vice-president and presidential flagbearer of the Peoples Democratic Party (PDP), made several claims on the economy while speaking at the presidential dialogue series organised by the Nigerian Economic Summit Group (NESG).
Some of his claims were checked and here is what we found.
---
CLAIM 1: "More than 23 million Nigerians are out of jobs"
VERDICT: True.
The most recent unemployment data by the National Bureau of Statistics (NBS) was updated at the end of the fourth quarter 2020 when the unemployment rate rose from 27.1 percent to 33.3 percent. 
The report revealed that over 23.1 million Nigerians out of the total labour force of 69.6 million were unemployed in the last quarter of 2020. 
---
 CLAIM 2: "In just 5 years, between 2015 and 2020, the number of fully employed people dropped by 54 percent, from 68 million to 31 million people."
VERDICT: False. Throughout the four quarters of 2015, the number of fully employed Nigerians was at no point as high as 68 million as Atiku stated.
According to unemployment figures by the NBS, the total number of fully employed Nigerians in Q1 2015 was 55.69 million; in Q2 was 54. 37 million; Q3 stood at 55.21 million while Q4 was pegged at 54.50 million. 
In 2020, labour force data was only published in Q2 and Q4. The number of fully employed Nigerians in Q2 was 35.5 million and in Q4, it was put at 30.57 million.
Based on the available data, TheCable compared the number of fully employed Nigerians in Q2 2015 and 2020, and that of Q4 2015 and 2020. 
The difference between Q2 2015 and 2020 was a reduction of 34.55 percent, while that of Q4 2015 and 2020 stood at negative 43.90 percent.
---
CLAIM 3: "The number of unemployed youth increased by 9 million from 4 million in 2015 to 13 million in 2020" 
VERDICT: True.
TheCable Summed 2015 unemployment figure for young people between the age of 15 and 34 – (15-24 and 25-34) in the four quarters of the year.
NBS data shows that 3.65 million, 4.0 million, 4.96 million, and 5.30 million youths respectively were unemployed in the four quarters of 2015.
Furthermore, the NBS only published labour force data in the second and fourth quarters of 2020. Q2 recorded 13.98 million unemployed youth while Q4 stood at 12.72 million.
---
CLAIM 4: "Nigeria under the APC-led government has consistently run a budget deficit since it came to power in 2015. These budget deficits are often above the 3% threshold under fiscal responsibility."
VERDICT: True. Since the commencement of the present administration in 2015, the Buhari-led government has operated on a budget deficit. 
Revenue deficit which is usually expressed as a percentage of gross domestic product (GDP) occurs when the government's spending exceeds its income.
According to The Nigeria Fiscal Responsibility Act 2007, a budget deficit above 3 percent of the GDP is permissible only in critical situations where the president thinks the national security or the sovereignty of the Federal Republic of Nigeria is threatened. 
According to data from the Central Bank of Nigeria (CBN) and the Budget Office of the Federation, published by PricewaterhouseCoopers (PwC), the Buhari administration exceeded the 3 percent fiscal borrowing threshold in 2017, when it recorded -3.17, and consistently between in 2019 and 2021 when it recorded -3.41, -3.57, and -3.93 respectively. 
However, PwC report revealed that as far back as 1981, the Nigerian government under different administrations has operated a fiscal deficit, except for 1995 and 1996 when the Nigerian government recorded a surplus budget.
Also, an economic journal on the history of Nigeria's Fiscal Deficits, published in 2012 says: "In the last thirty years, deficit financing has become a major impediment to fiscal balance in the administration of public expenditure in Nigeria."
According to the research publication, deficit financing of public expenditure by the Nigerian government is however not a recent issue, adding that "it can be traced to the formative years of Nigeria's public finance in the colonial period".
The journal further clarified that compared to recent government spending, "deficit financing was driven more in the colonial period by the need to build an infrastructure base for the economy, rather than on personnel and overhead expenses, manifested in the lopsided allocation of the greatest proportion of public revenues to the recurrent budget as it is the practice in Nigeria today."
---
CLAIM 5: "For the first time in Nigeria's history, the federal government paid more in debt service than it earned by spending more than 100% of its revenue on debt service". 
VERDICT:  True.
In 2022, Nigeria's cost of serving its debt exceeded the federal government's retained revenue in the first four months of the year.
On July 2022, the federal government released a four-month fiscal performance report for the year. According to the report, the cost of servicing debt surpassed revenue by N310 billion in the first four months of 2022.
Zainab Ahmed, minister of finance, budget and national planning, was quoted to have said urgent action is required to address revenue underperformance and expenditure efficiency at national and sub-national levels
Between January and April 2022, the nation earned N1.63 trillion and serviced debts with N1.94 trillion. Consequently, N310 billion was borrowed to pay the debts. 
---
CLAIM 6: "I went to Brazil and by the time I went to Brazil on a state visit, I saw that they have a very effective anti-corruption law. So I got a copy of it and brought it back here. And then we sat down and drafted a very tough anti-corruption law, which was sent to the National Assembly, and then the present EFCC law came about, but of course not without a lot of watering of the law."
VERDICT: False. Brazil's anti-corruption law was passed into law in 2013, and couldn't have been instrumental in drafting the Economic and Financial Crimes Commission (EFCC) Act, which was enacted in 2003 – 10 years earlier. 
Atiku Abubakar claimed that while he was vice president, he got anti-corruption legislation from Brazil which was instrumental in drafting the EFCC Act. 
Atiku Abubakar was Nigeria's vice president between 1999 and 2007. 
Brazil's anti-corruption law which was passed into law in 2013 is clearly different from the Money Laundering Act established on March 3, 1998, which was in response to the country's commitments to international anti-corruption systems and practices. 
Brazil's Money Laundering Act, Law No. 9.613, was established on March 3, 1998, to prevent the concealing of money from illegal sources. It was revised and became Law No. 12.683 in 2012. 
The EFCC Establishment Act was enacted in 2003 and amended a year later under the administration of former president Olusegun Obasanjo, while the Brazillian Anti-corruption Law Atiku mentioned was passed ten years after. 
Atiku probably obtained Brazil's Money Laundering Act of 1998 and not the anti-corruption law.
---
More from Top Stories
---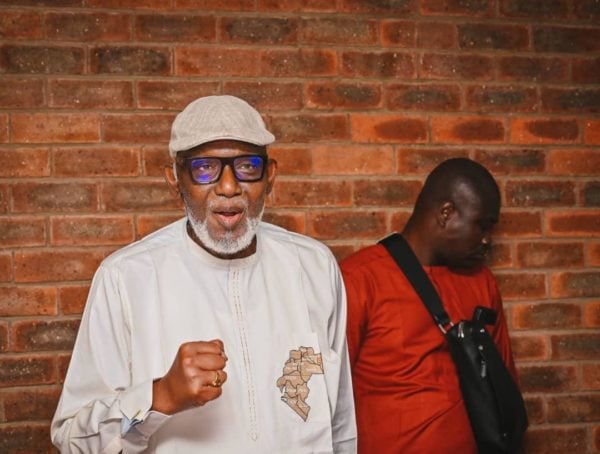 567
Rotimi Akeredolu, governor of Ondo, has officially resumed duty after a three-month medical vacation in Germany. On Thursday, Akeredolu returned to …
President Bola Tinubu says he will do everything within his constitutional powers to ensure that the Nigerian military is well-resourced …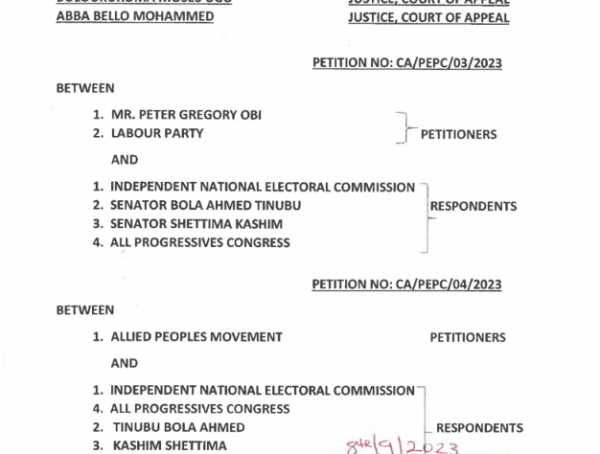 569
On Wednesday, the presidential election petitions tribunal affirmed the victory of Bola Tinubu as the duly elected president of the …
Editor Picks
---