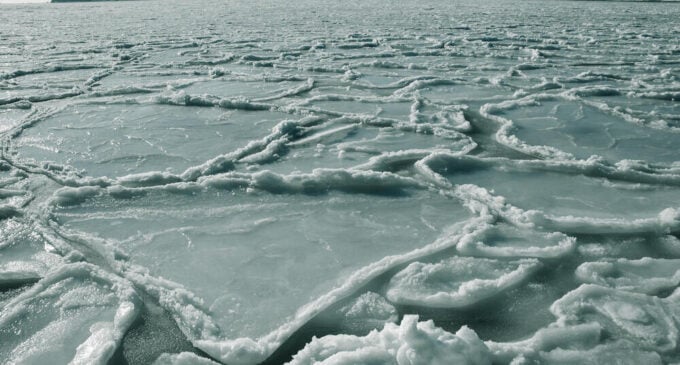 A television host has claimed that climate change improves the lives of people.
"In fact, as this climate gets warmer, people's lives improve. That's a fact. People die from cold weather more frequently than warm weather," he said. 
"None of their predictions have come true. None of them. They are fighting. They are forcing America to do this crap over one — less than a percent Celsius. It has no effect."
The television host made the statement while sharing his views on a live show where President Biden's move to crack down on gas cars in the US was being discussed.
TheCable checked the validity of the statement, and here is what we found.
CAUSES OF CLIMATE CHANGE
The long-term shift in average weather patterns across the world is referred to as climate change. 
One major contributor to climate change is the burning of fossil fuels which include, coal, oil and gas. They account for over 75 per cent of greenhouse gas emissions and about 90 percent of global carbon dioxide emissions.
Also,  deforestation, the destruction of trees, which ordinarily should help remove carbon dioxide from the air to produce oxygen, is a significant contributor to global warming. 
Global warming is responsible for coastal flooding,  melting of ice caps, rise in sea level, and drought.
The atmosphere contains greenhouse gases which include, carbon dioxide, methane, water vapour and nitrous oxides. They all significantly aid heat retention, through a phenomenon referred to as the greenhouse effect.  
Increased human activity has led to higher levels of greenhouse gases, which consequently implies that more heat is being trapped.
According to the United Nations, "the world is now warming faster than at any point in recorded history".
"Warmer temperatures over time are changing weather patterns and disrupting the usual balance of nature. This poses many risks to human beings and all other forms of life on earth," says a UN report.
ADVERSE EFFECTS OF CLIMATE CHANGE
The adverse effects of climate change are quite numerous and they include hotter temperatures, severe storms, increased drought, rising ocean, loss of species, lack of food,  health risks, poverty and starvation, loss of livelihood, and displacement amongst others. 
HIGHER TEMPERATURES
As a result of higher concentrations of greenhouse gases, global surface temperature is also increasing. Humans across the globe are seeing more hot days and heat waves. Going by the UN's data, "since the 1980s, each decade has been warmer than the previous one", the 2011-2020 decade being the warmest on record. 
Extreme temperatures come with other indirect consequences like; basic discomfort to humans, drought (which increases water scarcity for humans, animals and crops), heat-related illnesses, wildfires, and extreme rainfall which leads to flooding and destructive storms.
MELTING ARCTIC
As a result of increased heat, the arctic keeps warming, posing a great risk to creatures inhabited therein like the polar bears, caribou, snowy owl, arctic hare and fox, narwhals, and walruses. A 2022 academic research reports that the arctic has warmed nearly four times faster than the globe since 1979.
A report by Worldwildlife also revealed that the arctic has been "warming twice as fast as anywhere on earth, and the sea ice there is declining by more than 10% every 10 years". 
OCEAN WARMING
In a recent study published on April 17, by Earth Systems Science Data, the oceans are said to be warming at an alarming rate, adding that the majority of the heat on earth is deposited in the oceans. 
The report noted that in the past 15 years, the earth has garnered almost as much heat as it did in the previous 45 years, adding that the bulk of the extra heat finds its way into the ocean.
Also, earlier in April, data made available by the  US government points to the fact that the temperature of the ocean surface is at an all-time high since satellite records started.
This rise in ocean temperature, according to experts, poses a major risk to marine life, increases sea levels, and reduces the capacity of the oceans to absorb carbon. 
POVERTY, STARVATION, AND JOB LOSS
Extreme weather has also led to a global rise in hunger, starvation and loss of revenue for farmers. With devastating droughts, deserts expand, which in turn reduces land for agriculture, hence causing malnutrition and food shortage.  
An increase in the acidity of water bodies is equally a major threat to marine life, seafood, and the source of livelihood for many. 
In 2022, extreme flooding in Nigeria led to the death of over 600 people. About 1.3 million people were displaced, and over 200,000 houses were damaged. According to the UN, between 2010 and 2019, weather-related events displaced an estimated average of 23.1 million people annually, leaving many more vulnerable to poverty. 
VERDICT
The claim that climate change improves the lives of humans is false. Findings from scientific research align with present realities which show that climate change has damaging consequences on several spheres of human existence.
---
This fact check was produced by TheCable with support from Code for Africa's PesaCheck, International Fact-Checking Network, and African Fact Checking Alliance network.
More from Fact Check
---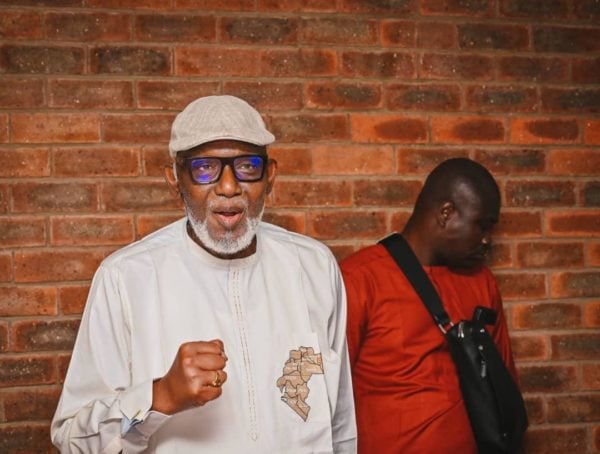 567
Rotimi Akeredolu, governor of Ondo, has officially resumed duty after a three-month medical vacation in Germany. On Thursday, Akeredolu returned to …
President Bola Tinubu says he will do everything within his constitutional powers to ensure that the Nigerian military is well-resourced …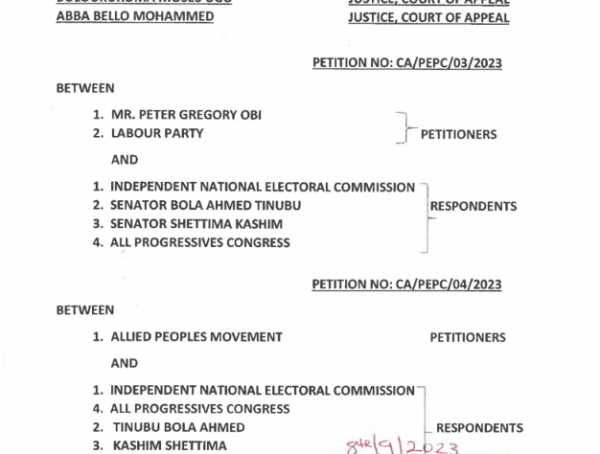 569
On Wednesday, the presidential election petitions tribunal affirmed the victory of Bola Tinubu as the duly elected president of the …
Editor Picks
---