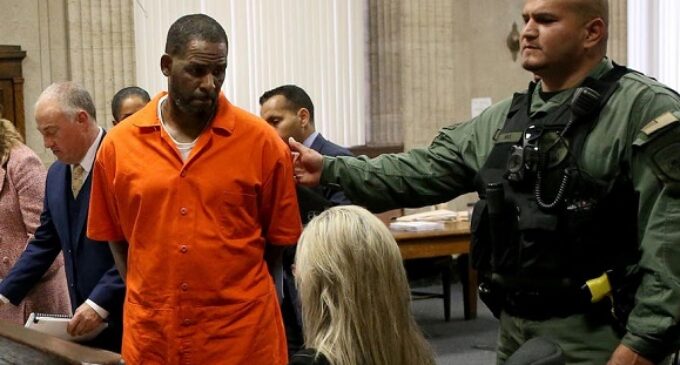 Photos from a prison concert reportedly organised by R. Kelly have gone viral on the internet.
In the pictures which surfaced on Twitter on Tuesday, R. Kelly appeared to be performing for a large crowd of incarcerated individuals.
One of the tweets alleging that the concert happened had as much as 6.8m views.
"Is R. Kelly really packing out shows in lockup?" one of the tweets reads.
The tweet had over 56k likes and 8k retweets.
Other similar tweets with high engagement, suggesting that R. Kelly had a show in prison were also seen.
Here are a few examples.
Bruh what?? Is R.Kelly really packin out shows in lockup?? 😂😭 pic.twitter.com/Rww3EAlGUn

— Daniel Marven (@danielmarven) April 25, 2023
We hear R.Kelly still selling out shows in prison. The man sabi music sha. pic.twitter.com/DCaJ77Vlwa

— Naija (@Naija_PR) April 25, 2023
R kelly out here having shows the size of Travis Scott in prison pic.twitter.com/WmtGETdwQP

— k 𖤐ri (@ihykari) April 26, 2023
Rkelly shut down event in Prison, made the crowd go gaga..

Even in jail his music is still loved. pic.twitter.com/FVZoTeCo1F

— B.O.D (@Bod_repuplic) April 25, 2023
R.Kelly Got a Whole Tour in Jail 😭😭 pic.twitter.com/TH9On4DmhV

— Real Nigga Quezzy💯✊🏿 (@QuezzyQuez707) April 27, 2023
In June 2022, R. Kelly was sentenced to 30 years in federal prison for sex charges. The 56-year-old singer had been in a protracted legal battle over sexual assault and child pornography allegations since the 1990s. Here are some major events that led to the conviction and eventual sentence of the award-winning musician.
But did R. Kelly really have a concert in prison as widely shared on social media?
VERIFICATION
TheCable subjected the pictures to InVid, a photo and video verification tool, and discovered that each image had been tampered with.
IMAGE 1
When tampering takes place on an image, the discrete cosine transform (DCT) may be disturbed. Regions that stand out (white or light green) against a black background correspond to tampering. As seen in the analysed image, the outline of R. Kelly and other prison inmates are boldly coloured. Other compression tools also showed that the image has been tampered with.
IMAGE 2
A ghost algorithm is based on recompressing an image with multiple different qualities and subtracting each of them from the original. The resulting images are post-processed to highlight regions that stand out and are likely to originate from a different source. Images most likely to contain interesting findings such as localised inconsistencies appear white, light green or light blue against a black background. This was the case in the second image subjected to verification.
IMAGE 3
Each image carries invisible, high-frequency noise that is the result of the capturing process as well as the compression. The discrete wavelet noise algorithm filters the image and calculates the local noise distribution at each part of the image. Regions that differ from the rest of the image are highlighted in a different colour and are likely to originate from other images as seen in the picture of R. Kelly walking alongside fellow inmates.
IMAGE 4
Lastly, the picture showing a large crowd which appeared to be the audience was subjected to the BLOCK algorithm. The algorithm looks for discrepancies and like the other filters, presents tampered regions as white and light green against a dark background.
R.KELLY HAS BEEN TRANSFERRED TO ANOTHER PRISON
On Monday, the Federal Bureau of Prisons said the singer was moved last Wednesday from the Metropolitan Correctional Center in Chicago to the Federal Correctional Institution in Butner, North Carolina.
Due to the nature of his incarceration, it would be impossible for him to perform a concert for a group of inmates.
VERDICT
The claim is false. The photos depicting R. Kelly had a musical prison concert were generated using artificial intelligence (AI).
More from Fact Check
---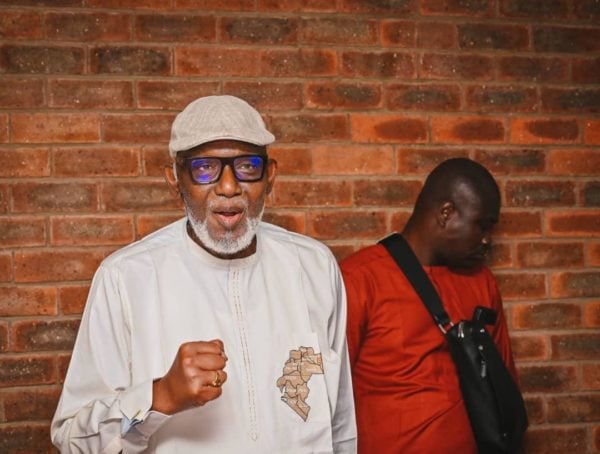 567
Rotimi Akeredolu, governor of Ondo, has officially resumed duty after a three-month medical vacation in Germany. On Thursday, Akeredolu returned to …
President Bola Tinubu says he will do everything within his constitutional powers to ensure that the Nigerian military is well-resourced …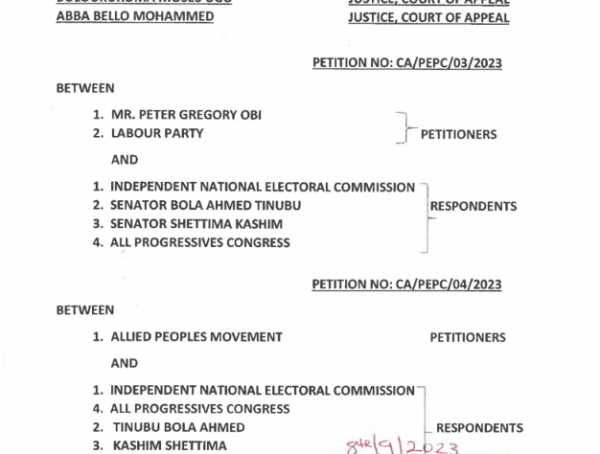 569
On Wednesday, the presidential election petitions tribunal affirmed the victory of Bola Tinubu as the duly elected president of the …
Editor Picks
---