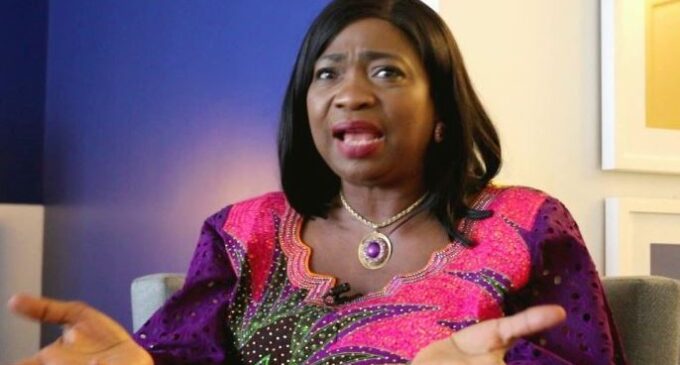 A photo purportedly showing Peter Obi, the Labour Party (LP) presidential candidate, Abike Dabiri-Erewa, executive chairman of the Nigerians in Diaspora Commission (NiDCOM), and a law enforcement officer, has claimed that the FG facilitated Obi's release from detention.
On April 13, Adamu Garba, a politician and member of the ruling All Progressives Congress (APC), posted the image on Twitter.
The image was posted with the caption: "Here is how the government of APC helped to recover Peter Obi from his detention cell in the UK over allegations of travelling to the UK with fake documents. All thanks to Abike Dabiri. His campaign fake, manifesto fake, his motives fake, even his travel documents are fake. WHY?"
The post gathered over 2.2 million views. 
Also, Bashir Ahmad, special assistant on digital communications to Muhammadu Buhari, via in a tweet, claimed that the federal government intervened in the release of Obi in the UK, where he was detained at the airport.
"I heard Aunty @AbikeDabiri has done it for the Compatriot that needed her intervention in the UK. God bless you and the services you have been rendering for our countrymen and women, especially this recent one, ma'am!"
Ahmad's tweet was viewed over 216.8k times. 
OBI'S DETENTION
On Wednesday, the Obi-Datti media office said Obi arrived at Heathrow Airport in London on April 7 and was detained over alleged impersonation after being accosted by an immigration officer who handed him a detention note and told him to step aside.
TheCable had reported that the United Kingdom immigration is yet to comment on its alleged harassment and detention of Peter Obi, one week after the occurrence.
On Thursday, there were reports that the British authorities have apologised for the incident.
However, in a statement signed by Diran Onifade, the head of Obi-Datti media team, the party denied receiving an apology from the British government.
VERIFICATION
TheCable subjected the viral image to several reverse image search tools, and the result returned no existing similar image, showing the three individuals in one photo.
However, a close look at the image raises suspicion which questions its integrity. A further search revealed that unrelated images were actually doctored to design the circulating photo.
Here are the original images used;
TheCable contacted Gabriel Odu, NiDCOM spokesperson, who said the posters of the image are just causing trouble.
"I'm not authorised to speak on the matter but does it look like something she can facilitate? These people are just causing trouble everywhere. We will release an official statement later, but I cannot speak extensively on it right now," he said.
VERDICT
The image depicting that the Nigerian government, through NiDCOM, intervened in Obi's release from detention at Heathrow Airport, UK is false.
The circulating picture was doctored from old and unrelated pictures.
More from Fact Check
---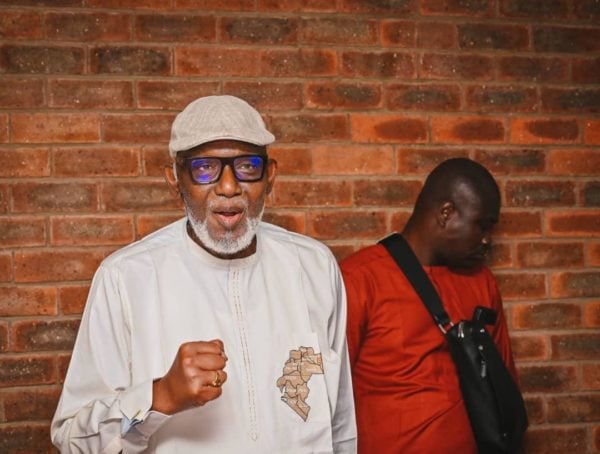 575
Rotimi Akeredolu, governor of Ondo, has officially resumed duty after a three-month medical vacation in Germany. On Thursday, Akeredolu returned to …
President Bola Tinubu says he will do everything within his constitutional powers to ensure that the Nigerian military is well-resourced …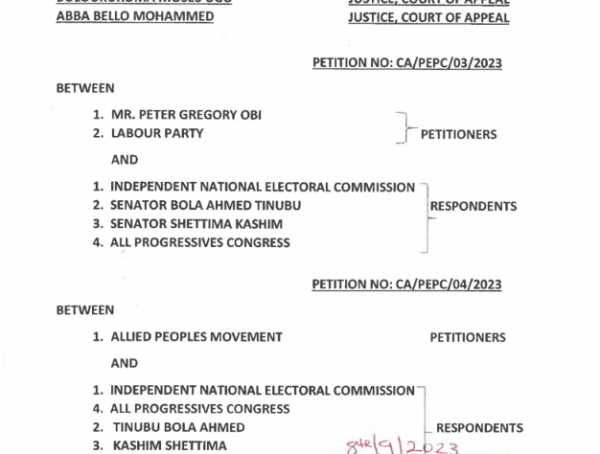 579
On Wednesday, the presidential election petitions tribunal affirmed the victory of Bola Tinubu as the duly elected president of the …
Editor Picks
---