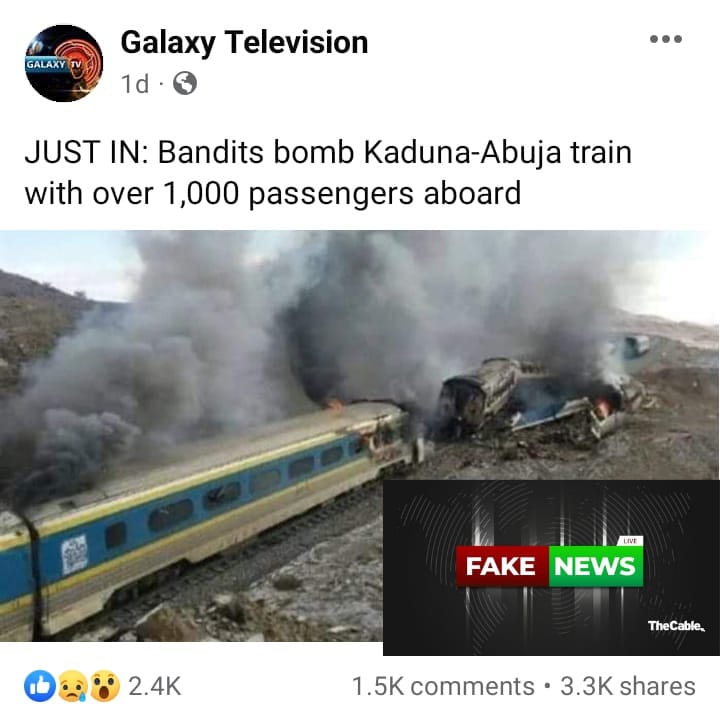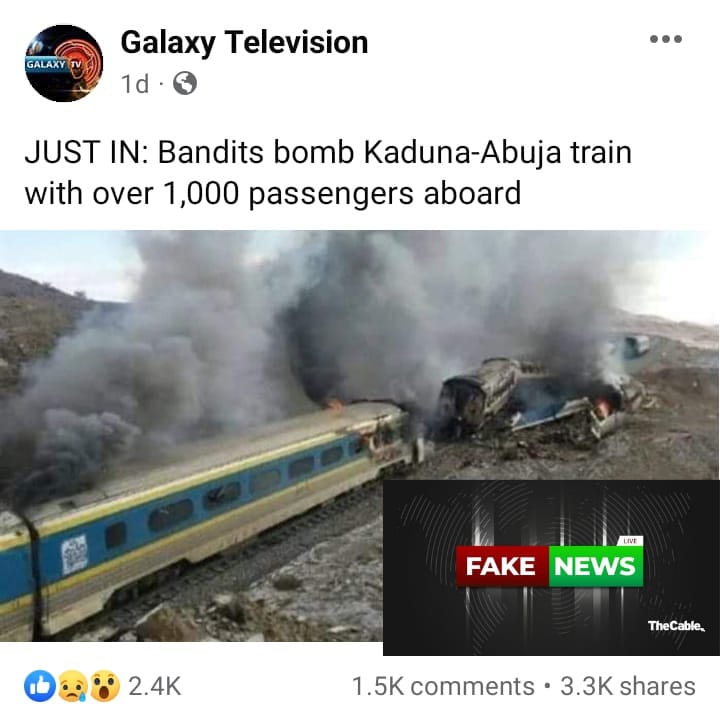 An image showing a train explosion has been circulated on social media platforms and widely attributed to the bomb attack on Abuja-Kaduna train. 

TheCable had reported that gunmen launched a deadly attack on a train at Kateri-Rijana area of Kaduna state, on Monday night.

The gunmen were said to have blown up the rail track after which they launched an attack on the passengers.

One of the images circulating online shows how two trains collided and sparked an explosion.

Some social media users who posted the image attributed the incident to the Kaduna train attack without stating if the image was for mere illustration.

Some news platforms also used the image as though it emanated from the Kaduna train attack.

If Nigeria is a country that value the sanctity of life , #NGAGHA will be suspended in respect of those killed in terror attack on the Abuja-Kaduna train yesterday. We #Biafrans are saying, may the souls of those killed in that terror attack rest in peace.#FreeBiafra pic.twitter.com/c23Mf7ZV26

— Emeka Gift Official (@EmekaGift100) March 29, 2022
If Nigeria is a country that value the sanctity of life , #NGAGHA will be suspended in respect of those killed in terror attack on the Abuja-Kaduna train yesterday. We #Biafrans are saying, may the souls of those killed in that terror attack rest in peace.#FreeBiafra pic.twitter.com/KFJgmtAzOg

— STANCITY🌎WORLD#MNK™©Media 📝 (@stancity44) March 29, 2022
It's only a dump person that will not know that the attack on the Abuja Kaduna Train is not an accident waiting to happen. How our security network are not able prepare and prevent this is one reason why the system needs to be restructured. Govt shuld take full responsibility… pic.twitter.com/bvqMNsJeUp

— S J Simon (@Turaki_jama) March 30, 2022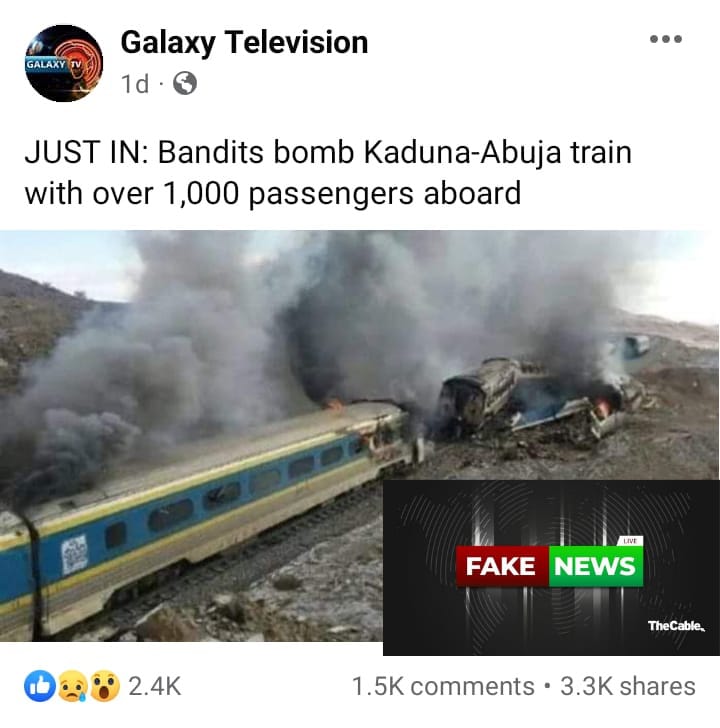 VERIFICATION

TheCable subjected the viral image to multiple search engines. Results showed the image was from a train collision that happened in northern province of Semnan, Iran, on November 25, 2016.

According to news reports, a moving train hit a stationary train which led to the death of over 36 people, while more than 95 others were injured.

UK Guardian published a video of the train collision in Iran.

VERDICT

The viral image used to depict the Abuja-Kaduna train bomb attack is misleading. The incident in the image happened in Iran.
Source: Fact Check
You might also like
---
More from Fact Check
---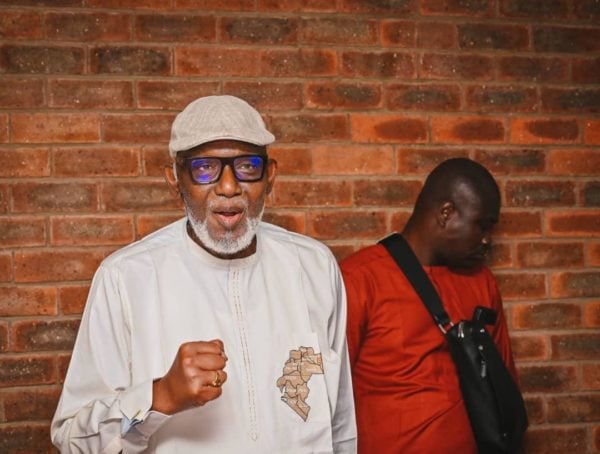 575
Rotimi Akeredolu, governor of Ondo, has officially resumed duty after a three-month medical vacation in Germany. On Thursday, Akeredolu returned to …
President Bola Tinubu says he will do everything within his constitutional powers to ensure that the Nigerian military is well-resourced …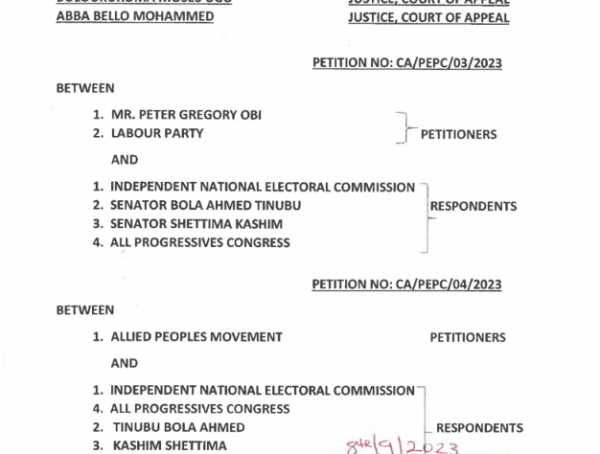 579
On Wednesday, the presidential election petitions tribunal affirmed the victory of Bola Tinubu as the duly elected president of the …
Editor Picks
---