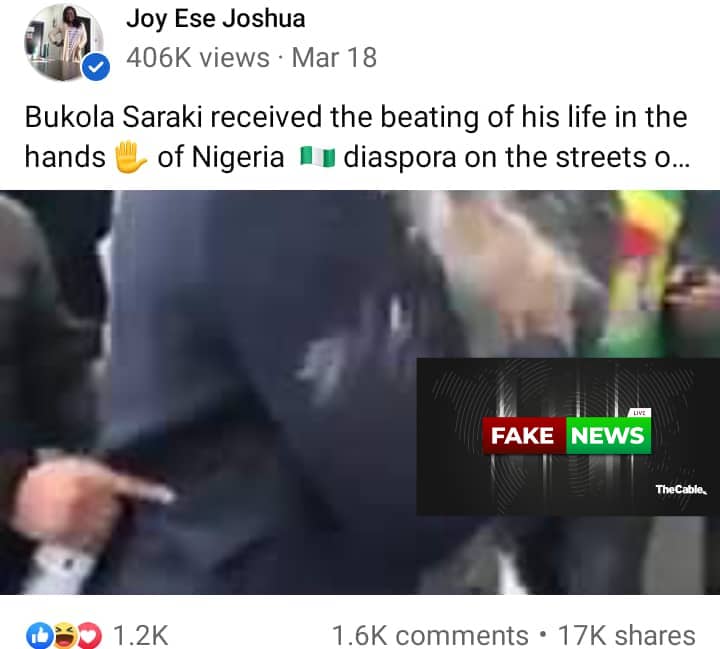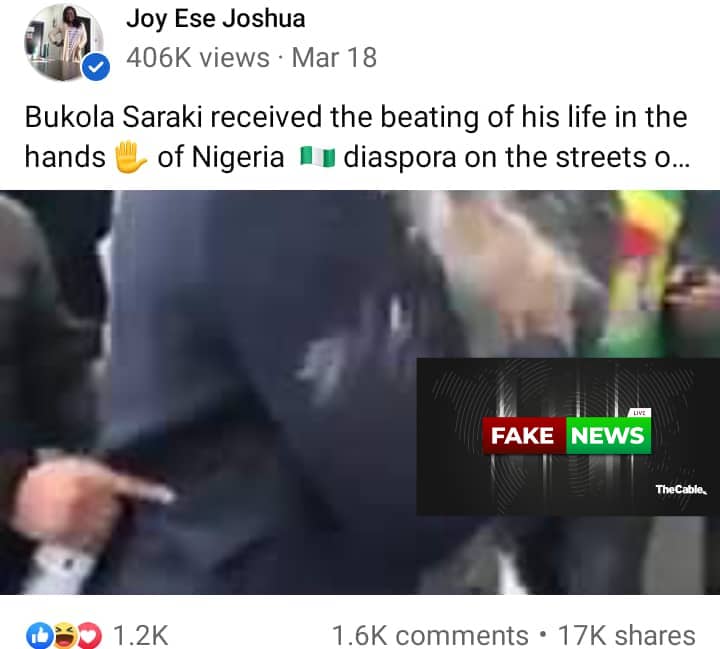 A viral video shared on social media platforms has claimed Bukola Saraki, former senate president, was beaten in the United Kingdom (UK).

The video was particularly circulated on Facebook, claiming Nigerians in the diaspora had attacked the former senate president when he went on a shopping spree in the European country.

"Bukola Saraki received the beating of his life in the hands of Nigerians in diaspora on the streets of UK. Nemesis has caught up with the shameless rogue," the caption on the video read.

The video, shared by one Joy Ese Joshua on Facebook on March 18, has generated over 400,000 views, 22,000 shares, 2100 comments and 1,600 reactions.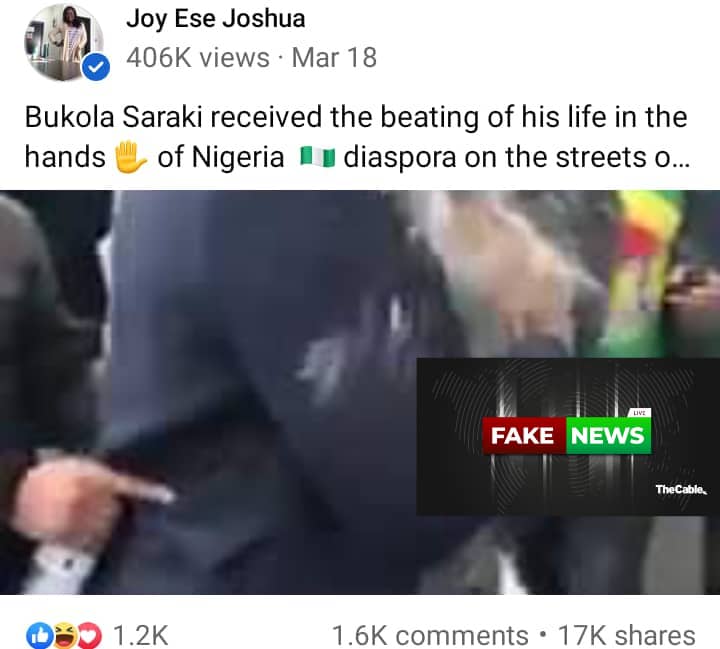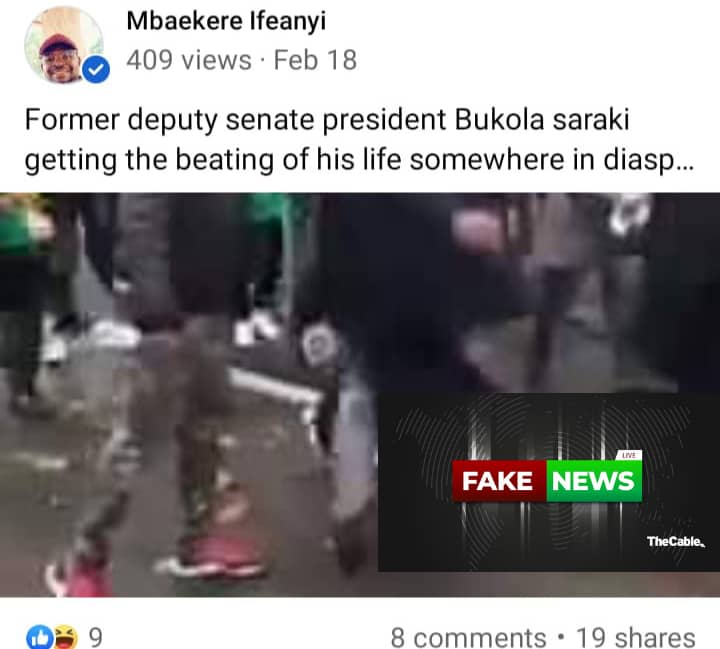 In the video, a man was attacked by a mob throwing different objects at him, while he tried to escape from the scene.

VERIFICATION

The viral video did not indicate when the incident happened and no credible media platform had reported that the former senate president was attacked in the UK.

When TheCable subjected the clip to a reverse search, it was discovered that it has been on the Internet since November 2019.

Earlier videos posted online indicated that the man in the video is Gentiny Ngobila, the current governor of Kinshasa, capital of the Democratic Republic of the Congo.

Governor of Kinshasa who went to shopping in Paris received the beating of his life by Congolese in France 🇫🇷

That's not a bad beating afterall. All of them deserve stoning especially Nigerian once.#BeatPolitician pic.twitter.com/o42CF0k0Tb

— Uche Ezeonye Official (@uche_ezeonye) November 18, 2019


Ngobila, who seems to bear a close resemblance to Saraki, was said to have been attacked by Congolese citizens while he was on a shopping spree in France.

The video also shows the incident did not happen in the UK as claimed. Inscriptions on signposts were written in French while the attackers waived a Congolese flag.

VERDICT: The viral video claiming Saraki was attacked in the UK is misleading.
Source: Fact Check
You might also like
---
More from Fact Check
---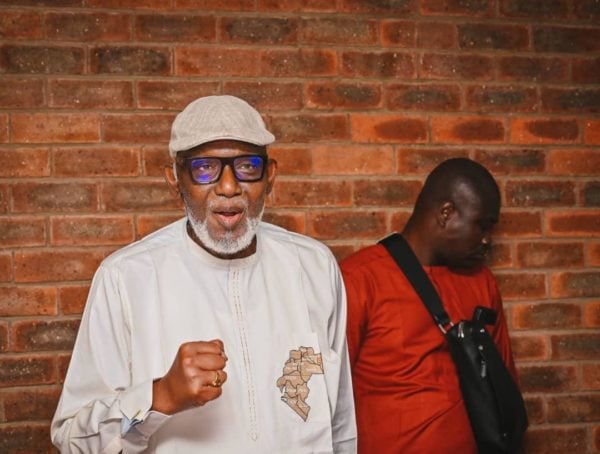 567
Rotimi Akeredolu, governor of Ondo, has officially resumed duty after a three-month medical vacation in Germany. On Thursday, Akeredolu returned to …
President Bola Tinubu says he will do everything within his constitutional powers to ensure that the Nigerian military is well-resourced …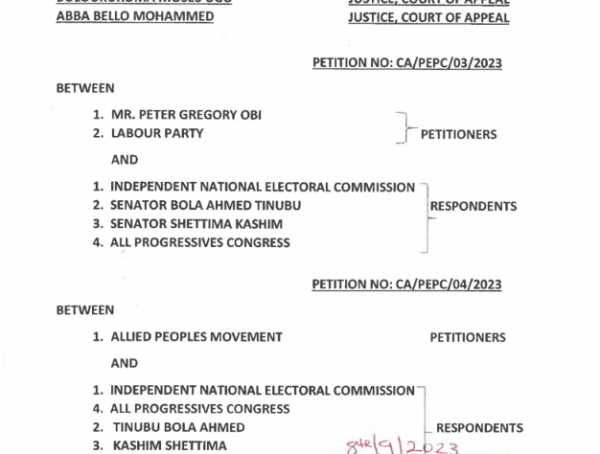 569
On Wednesday, the presidential election petitions tribunal affirmed the victory of Bola Tinubu as the duly elected president of the …
Editor Picks
---