Atiku Abubakar, former vice-president and presidential flagbearer of the Peoples Democratic Party (PDP), made multiple claims while presenting his economic plans at a recent event by the Lagos Chamber of Commerce and Industry (LCCI).

The former vice-president spoke at the 2022 edition of LCCI's private sector economic forum.

TheCable checked some of the claims, and here is what we found.

---
CLAIM 1: "Nigeria under the APC-led government has consistently run on budget deficits since it came to power in 2015."

VERDICT: True. Since 2015 when the APC -led government assumed office, Nigeria has operated on a budget deficit. 

A federal budget deficit occurs when government spending outpaces revenue. The Economic Times explains that revenue deficit in government is usually expressed as a percentage of gross domestic product (GDP). 

Checks by TheCable revealed that Buhari's administration indeed ran on a budget deficit since it assumed office in 2015. However, this has been the economic reality of Nigeria under previous administrations far back as 1981. 

Except for 1995 and 1996 when the Nigerian government recorded a surplus budget, Nigeria has run on fiscal deficit since 1981.

---
CLAIM 2: "Nigeria's budget deficits under the Buhari administration are often above the 3% threshold permissible under the Fiscal Responsibility Act."

VERDICT: True.  Nigeria's budget deficit as a percentage of GDP was above the 3 percent permissible threshold in  2017, 2019, 2022 and 2021. A total of four times within 7 years.  

According to data by the Central Bank of Nigeria (CBN) and the Budget Office of the Federation published by PricewaterhouseCoopers (PwC), the Buhari administration exceeded the 3 percent fiscal borrowing threshold in 2017, when it recorded 3.17%. 
| | |
| --- | --- |
| Year | Budget deficit as a percentage of GDP |
| 2010 | -2.o2 |
| 2011 | -1.84 |
| 2012 | -1.36 |
| 2013 | -1.4  |
| 2014 | -0.94 |
| 2015 | -1.65 |
| 2016 | -2.63 |
| 2017 | -3.17 |
| 2018 | -2.84 |
| 2019 | -3.41 |
| 2020 | -3.57 |
| 2021 | -3.93 |
                                      Source: Central Bank, Budget Office of the Federation and PwC.

The 3% threshold has consistently been exceeded between 2019 and 2021, according to the report by PwC.

The Nigeria Fiscal Responsibility Act 2007 permits a budget deficit above 3% of the GDP in situations when there is a threat to national security or the sovereignty of the Federal Republic of Nigeria. The Act clearly stipulates that it is the president's prerogative to determine when this exemption is needed.

Ikpefan Ochei, a professor of finance at Covenant University, told TheCable that Nigeria has failed to practice fiscal discipline since 2015, stating that fluctuating oil prices have largely been responsible. 

"Oil still remains the main source of revenue in Nigeria. The oil and gas sector, which is the economy's lifeline has suffered a decline in 19 out of 30 quarters since 2014, compared to the average of $108.56 in 2013 and $111.63 in 2012," the finance expert said.

"In a democratic set up where the government has to meet the expectations irrespective of the economic conditions, there is no crime in borrowing provided the money borrowed is used judiciously and not be for consumption."

---
CLAIM 3: "Basic commodities are now beyond the reach of the average Nigerian. A loaf of bread costs 100 percent more than it did in 2020." 

VERDICT: False. The cost of a loaf of bread has increased by 52 percent for sliced and 55 percent for unsliced bread — not 100 percent as Atiku claimed.

Data released by the National Bureau of Statistics (NBS) in July 2022 show that the average cost of bread (500g) across the country is N486.27 for sliced bread and N447.16 for unsliced bread.

Meanwhile, in July 2020, the average cost of bread (500g) was N318.5 for sliced and N287.7 for unsliced.

The difference in the average cost of bread between July 2020 and July 2022 was N167.7, representing a 52.6 percent increase for sliced; and N159.46 for unsliced, rising by 55.4 percent.
| | | | | |
| --- | --- | --- | --- | --- |
| | July 2020 | July 2022 | Average increase in Naira. | Percentage increase |
| Average Cost of Slice Bread (500g) | N318.5 | N486.27 | N167.7 | 52.6 |
| Average Cost of Unsliced Bread | N287.7 | N447.16 | N159.46 | 55.4 |
---
CLAIM 4: "Farmers now pay more than 200 percent more for a bag of fertiliser compared to the cost price in 2020."

VERDICT: True. The cost of fertiliser has actually increased by 300 percent. 

The brand of fertilisers commonly used by Nigerian farmers is NPK and urea fertilisers.

In 2020, the federal government reduced the price of 50kg NPK 20.10.10 fertiliser from N5,500 to N5,000 under the presidential fertiliser initiative (PFI).

The gesture was part of palliatives introduced by the federal government to cushion the effect of the COVID-19 pandemic on farmers and other end-users.

Data released in March 2022 by Africa Fertilizer in collaboration with the International Fertilizer Development Center (IFDC) sampled the cost of NPK 20:10:10; NPK 15:15:15 and urea in five states: Niger, Kwara, Edo, Anambra, Kano, Kaduna. 

Urea fertiliser was sold at an average cost of N16, 500 as of March 2022, while the average cost of NPK 20:10:10 was N15, 400 and NPK 15:15:15 was sold for N16, 500.

Comparing the subsidised cost of N5,000 in 2020 and the average cost of NPK fertiliser in March 2022 shows an increase of 230 percent.  

Five months after the figures were released by IFDC, Gideon Nagedu, the executive secretary of the Fertiliser Producers and Suppliers Association of Nigeria (FEPSAN), confirmed that the cost of fertiliser had risen by 300 percent across the nation.

"This is the first time it is going up to 300 per cent. It has never happened before. It is because you can't even see it. It's across the world, not just in Nigeria. This is the problem," he was quoted as saying. 

The Nigerian government has blamed the ongoing Russia-Ukraine war for the increase in the cost of fertiliser. 

---
CLAIM 5: "The number of unemployed youths increased by 9 million — from 4 million in 2015 to 13 million in 2020."

VERDICT: True. Atiku's claim that the number of unemployed youths in Nigeria increased by nine million between 2015 and 2020 is correct.

TheCable combed through the 2015 and 2020 unemployment data from the National Bureau of Statistics.

Summing the data for age categories 15-24 and 25-34 shows that in 2015, the youth unemployment figures were 3.65m, 4.0m, 4.96m and 5.30m respectively in the four quarters.

Furthermore, the NBS only published labour force data in the second and fourth quarters of 2020. Q2 recorded 13.98 million unemployed youth while Q4 stood at 12.72 million.

---
CLAIM 6: "In just five years, between 2015 and 2020, the number of fully employed people dropped by 54%, from 68 million to 31 million people."

VERDICT: False. At no point in 2015 was the number of fully employed Nigerians 68 million, based on figures from the National Bureau of Statistics (NBS). 

The NBS data show that over 23.1 million persons out of the total labour force of 69.6 million were unemployed as of the last quarter of 2020.

Data extracted from NBS showed that the total number of fully employed Nigerians in Q1 2015 was 55.69 million; Q2 was 54. 37 million; Q3 stood at 55.21 million while Q4 was pegged at 54.50 million. 

Meanwhile, for the year 2020, the NBS only published labour force data in Q2 and Q4. The number of fully-employed Nigerians in Q2 was 35.5 million and in Q4, it was put at 30.57 million.

When comparing figures of fully employed Nigerians in the fourth quarters of 2015 and 2020, there is a difference of 43.90 percent. The same comparison for the second quarter of 2015 and 2020 shows a difference of 34.55 percent.

---
CLAIM 7: Electricity is under the exclusive legislative list.

VERDICT: Incorrect. Electricity is under the concurrent legislative list and not the exclusive list.

While explaining his short-term strategy to enhance the power sector, Atiku said "over the medium term, I will then go on to propose legislation for the removal of the entire electricity value chain from the exclusive list and give states the power to generate, transmit and distribute electricity for themselves". 

Nigeria practices a federal system of government where power is constitutionally shared by the federal, state and local councils. Therefore, we have the exclusive legislative list, concurrent legislative list, and residual legislative list.

The exclusive legislative list is for the federal government. The concurrent legislative list is reserved for the federal and state governments to freely legislate, provided that where there is a clash of laws, the law of the federal government prevails. 

The house of assembly of a state has exclusive power to legislate on residual matters not included in either the exclusive or concurrent lists.

Electricity is not included in the 68 items on the exclusive legislative list of the 1999 constitution.

TheCable spoke with Olusola Akinyemi, a lawyer and policy analyst, who shared an insight into the matter.

"Part 2 of the second schedule of the 1999 constitution, under paragraphs 13 and 14, stipulates that the state government can only generate and distribute electricity to only areas not covered by the national grid system within the state," he said.

Akinyemi noted that Atiku may have been trying to emphasise that if elected president, his administration will provide the power for the state government to generate, transmit and distribute electricity to areas that have been covered by the national grid within the state.

 Additional reporting by Elizabeth Ogunbamowo. 
Source: Fact Check
You might also like
---
More from Fact Check
---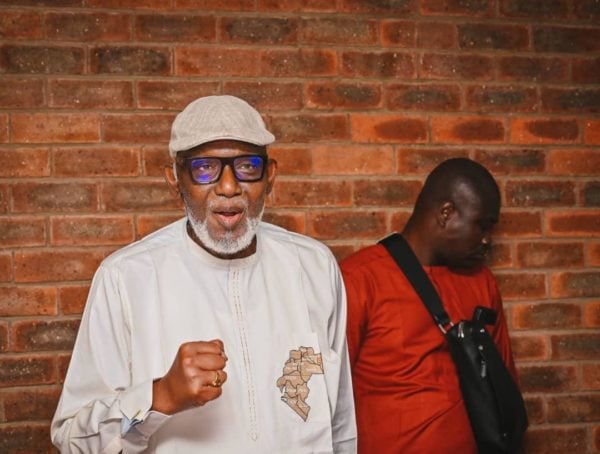 567
Rotimi Akeredolu, governor of Ondo, has officially resumed duty after a three-month medical vacation in Germany. On Thursday, Akeredolu returned to …
President Bola Tinubu says he will do everything within his constitutional powers to ensure that the Nigerian military is well-resourced …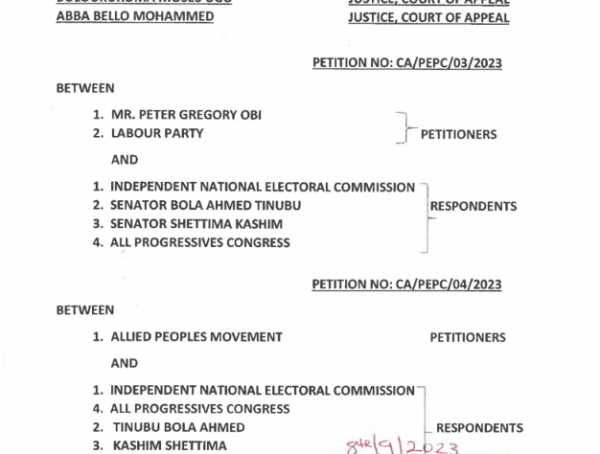 569
On Wednesday, the presidential election petitions tribunal affirmed the victory of Bola Tinubu as the duly elected president of the …
Editor Picks
---