A video depicting snowfall on camels in Saudi Arabia claims snowy weather is a rare phenomenon in the country.
"Global warming strikes again, first snow in Saudi Arabia in 100 years," reads the caption of the video shared on Twitter.
The post was shared on February 26 2023 and has so far gathered over 4.1 million views. 
Global Warming strikes again, first snow in Saudi Arabia in 100 years. pic.twitter.com/q89w03fPej

— @amuse (@amuse) February 26, 2023
TheCable checked the correlation between snowfall and global warming, how recent the video is and if truly the last time it snowed in Saudi Arabia was in 1923. 
VIDEO OF CAMELS ENJOYING SNOW IS TWO YEARS OLD
Subjecting the keyframes of the video to reverse image search showed that it is not recent. An earlier version of the video can be found on Reuters' YouTube handle, on Twitter and on some other news platforms, as far back as February 2021. 
هطُول كثيف للثلـوُج ❄️..
جبال الظهَـر شمال غرب #تبوك #الخميس ١٤٤٢/٧/٦ هـ
مَا أجمَــل هذه المناظر 😍⛄️🇸🇦.. pic.twitter.com/4iYPjjP1Vd

— بندر الحواس (@B_KH_H) February 17, 2021
On YouTube, Reuters captioned the video: "A group of camels were treated to a display of snowy weather in the mountains north of Tabouk, Saudi Arabia."
According to a news report by Gulf Today, Tabuk, the region where the camels were filmed, is a tourist destination whose natural beauty is enhanced by snowfall. The report added that people come from "different regions to observe the snow and enjoy the beauty and splendour" of the destination.
Khou.com also reported the same video in 2021, stating clearly that snowfall occurrence in Saudi Arabia is "actually not that rare".
Checks by TheCable revealed that Visit Saudi, a tourist website, encourages tourists to experience the Arabian winter.
"Yes, snow does fall in Saudi, particularly in the mountains of the northern regions. Enjoy views of frosted shrubs and blanketed mountain peaks and watch camels shuffling through winter's magical flurries," a post on the website reads. 
WHAT THE SAUDI GOVERNMENT HAD TO SAY
Shortly after the video first went viral in 2021, Fahad Nazer, spokesperson for the Saudi embassy in the United States, while responding to the controversy, said snowfall in the region is not a rare occurrence.
"There is no denying climate change but it's also not that rare for this region -Tabuk – in northwestern Saudi Arabia to experience snow. Contrary to popular perception, not every region in the kingdom is warm year-round."
FIVE REGIONS WHERE IT SNOWS IN SAUDI ARABIA DURING WINTER 
Despite being a desert climate, the temperature varies in Saudi Arabia from region to region due to the diverse land which includes, valleys, islands, deserts, caves, and mountains. 
Five regions in the country experience snow during winter. They include Rafha, Tabuk, Arar, Shaqra, and Turaif.
On January 10, 2023, Arab News reported snowfall in Jabal Al-Lawz, also known as the mountain of almonds, in Tabuk. The mountain is located in the northwestern part of the country and is 2,580 meters above sea level.
SNOWFALL IN THE DESERT REGION DOES NOT NEGATE CLIMATE CHANGE
Climate change has led to warmer oceans, extreme rainfall, and heat waves amongst other weather patterns. As a result, it is expected that climatic conditions will likely experience more irregularity touching on intensity.
A climate change portal analysed trends covering the last three decades in Saudi Arabia. The outcome revealed a general rise in temperature including the Tabuk region known for snowfall.  
Gloria Okafor, a climatologist and postdoctoral research scientist, at the Nigerian Maritime University in Delta, told TheCable that "either snow or extreme heat wave does not contradict the reality of climate change".
The university lecturer added that human activities, essentially the burning of fossil fuels and deforestation has led to an increase in the average global temperature compared to pre-industrial levels.
A 2015 report published by the Union of Concerned Scientists, also expressed that cold weather does not negate the existence of climate change. 
"Even though the planet overall is getting warmer, snow and cold weather still occur, particularly at high elevations and latitudes. But that doesn't disprove global warming," the report said.
"To understand this, it's helpful to differentiate between weather — what's happening outside the door right now — and climate, which is the pattern of weather measured over a period of decades."
VERDICT
The claim that snowfall in Saudi Arabia is a rarity which only occurs once in a century is false. 
Research and news reports confirmed that snowfall is a periodic occurrence in the Arabian nation. Also, the fact that Saudi Arabia experiences snow does not negate the reality of climate change or global warming. 
---
This fact check was produced by TheCable with support from Code for Africa's PesaCheck, International Fact-Checking Network, and African Fact Checking Alliance network.
You might also like
---
More from Top Stories
---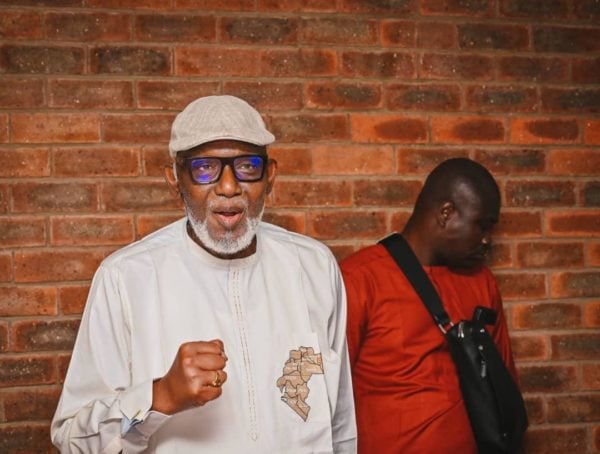 575
Rotimi Akeredolu, governor of Ondo, has officially resumed duty after a three-month medical vacation in Germany. On Thursday, Akeredolu returned to …
President Bola Tinubu says he will do everything within his constitutional powers to ensure that the Nigerian military is well-resourced …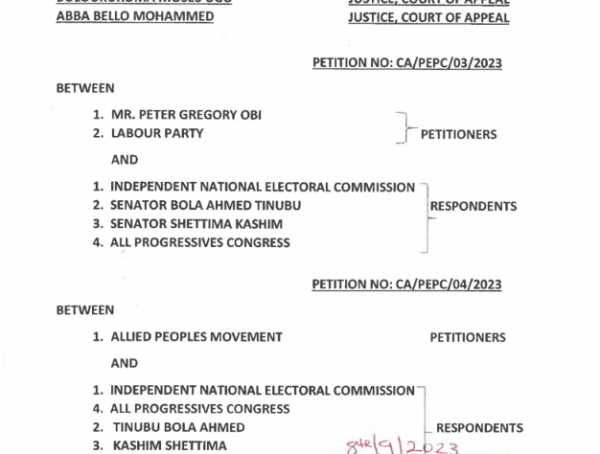 579
On Wednesday, the presidential election petitions tribunal affirmed the victory of Bola Tinubu as the duly elected president of the …
Editor Picks
---