Simon Ekpa, a self-acclaimed disciple of Nnamdi Kanu, leader of the proscribed Indigenous People of Biafra (IPOB), has claimed that Nigeria loses over $1 billion weekly owing to the sit-at-home order in the south-east.

He made the claim in a post via his official Twitter handle, which has over 43,000 followers. The tweet has garnered over 700 retweets, 107 comments and 849 likes.

"Nigerian Economy Loses Over $1 Billion Dollars Every Week to IPOB Sit-at-Home Protest – Financial Expert," the tweet reads.

"You may think the sit at home is only in Biafraland but it is affecting the entire Nigeria."

Nigerian Economy Loses Over $1 Billion Dollars Every Week to IPOB Sit-at-Home Protest – Financial Expert

— Simon Ekpa (@simon_ekpa) April 11, 2022


The sit-at-home order was introduced by IPOB in the south-east to protest the detention of Kanu, who is standing trial for alleged treason and terrorism.

Although the separatist group suspended the order in September 2021, there have been reports of forceful, sometimes violent, enforcement by suspected thugs in the region.

HOW ACCURATE IS EKPA'S CLAIM?

To begin with, Ekpa was not specific with the source of the claim which he attributed to some unknown financial experts. TheCable reached out to him on Twitter requesting the source of his claim; he did not respond.

In December, TheCable had profiled Ekpa as an infamous disseminator of fake news.

Using the CBN's official exchange rate of N416/$1, $1 billion US dollars is equal to N416 billion.

The south-eastern region of Nigeria is comprised of five states namely: Imo, Anambra, Abia, Enugu and Ebonyi states.

By implication, Ekpa claims the country loses N416 billion as people in these five states sit at home and businesses shut down every Monday.

Last month, Chukuma Soludo, Anambra state governor, said his state loses N19.6 billion to the sit-at-home every Monday.

"Every day there is a "sit at home", these poor masses lose an estimated N19.6 billion in Anambra alone," Soludo said.

"Due to the protracted breakdown of law and order, businesses are relocating outside Igboland, with growing unemployment, and traders who used to come to shop in Onitsha, Aba etc are going elsewhere.

"Who is losing? By forcing our children—the future of Igboland—to stay at home instead of being in school, while even the critically sick people (including pregnant women) cannot go to the hospital, we harm our future."

In September, David Umahi, governor of Ebonyi state, said the south-east region loses over N10 billion each time it observes the sit at home order directed by IPOB.

"We are destroying our economy. The sit-at-home is not happening in south-west, the north is not sitting at home. Each time we sit at home, we lose over N10 billion in our economy," Umahi had said.

The two governors offered conflicting figures on the estimated revenue loss.

WHAT OFFICIAL STATS SAY ABOUT SOUTH-EAST REVENUE 

Meanwhile, an analysis by TheCable Index shows that internally generated revenue (IGR) for the whole of the south-east in 2020 stood at N96.7 billion, while Anambra tops the ranking in the region. The latest data shows that in the first half of 2021, the IGR of the region was N52.2 billion.

IGR is the revenue that each state government generates within the areas of its jurisdiction.

According to the National Bureau of Statistics (NBS), IGR for each state is made up of road taxes, pay as you earn (PAYE), direct assessment, other taxes and revenue from ministries, departments and agencies (MDAs).


TheCable had also reported that the total value-added tax (VAT) generated by the Kano state government in the first eight months of 2021 was higher than what was generated by the entire south-east region.

Kano generated total VAT revenue of N24.4 billion while the entire south-east region generated N21.23 billion.

VERDICT

As things stand, the precise amount the country loses to the sit-at-home order is undetermined. Ekpa's claim that $1 billion is lost every week owing to IPOB's sit-at-home order is bogus and not backed up by evidence. Therefore, the claim is misleading.
Source: Fact Check
You might also like
---
More from Fact Check
---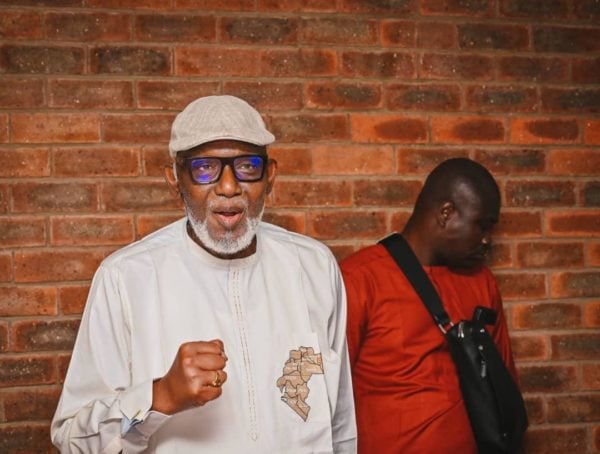 567
Rotimi Akeredolu, governor of Ondo, has officially resumed duty after a three-month medical vacation in Germany. On Thursday, Akeredolu returned to …
President Bola Tinubu says he will do everything within his constitutional powers to ensure that the Nigerian military is well-resourced …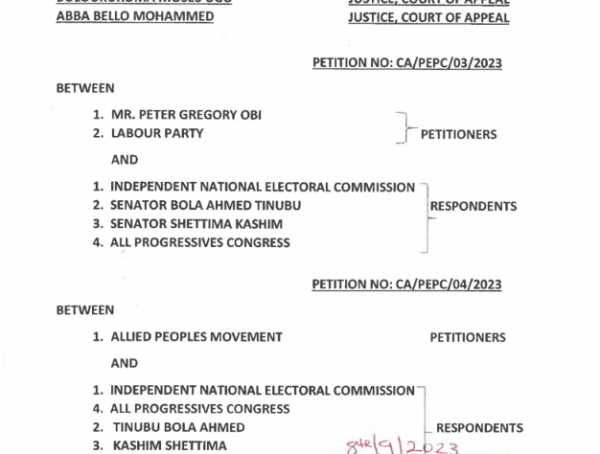 569
On Wednesday, the presidential election petitions tribunal affirmed the victory of Bola Tinubu as the duly elected president of the …
Editor Picks
---