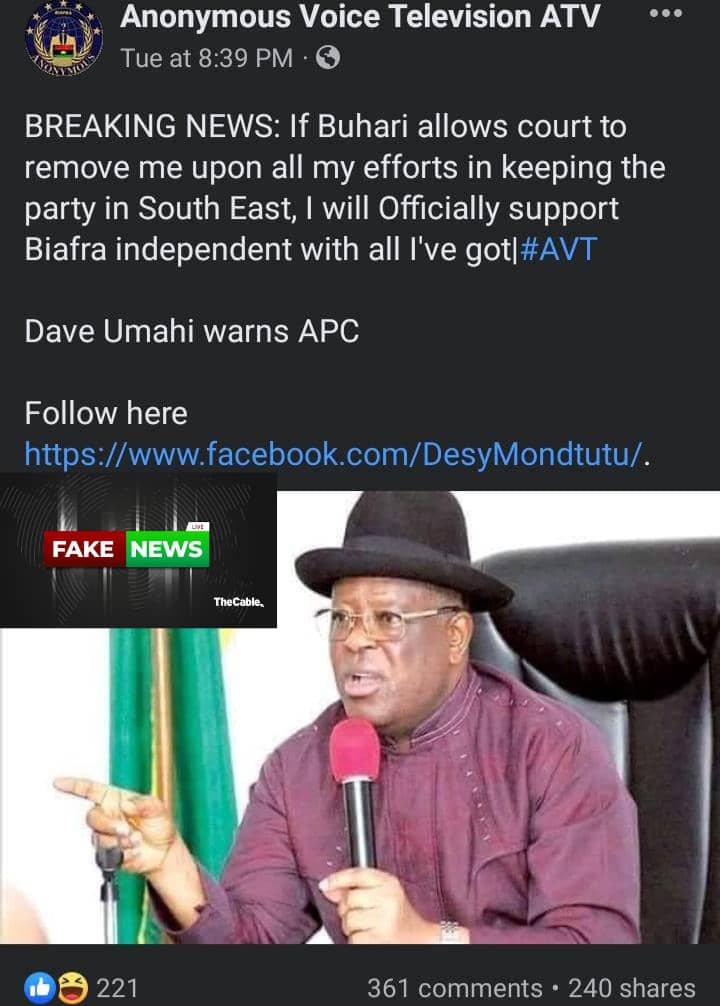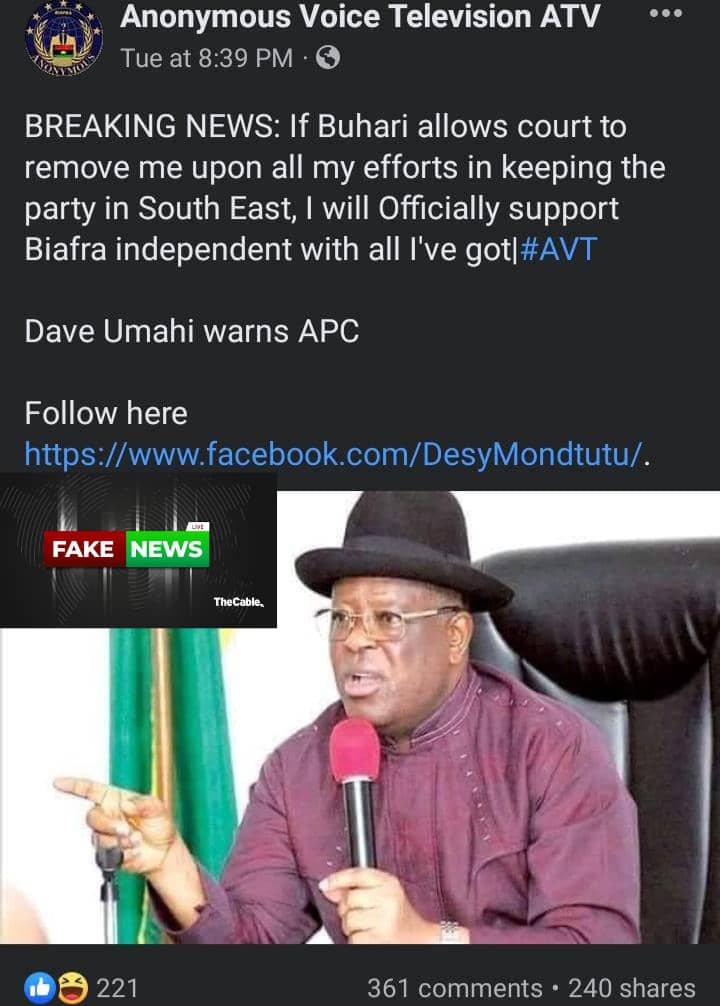 A social media post has claimed that David Umahi, governor of Ebonyi, said he would support the secession of the south-east region if President Muhammadu Buhari allows the court to oust him as governor.

The post was first published on Tuesday on a Facebook page — Anonymous Voice Television ATV — which has 3,693 followers.

The post has so far garnered 222 reactions, 361 comments and 249 shares since it was published.

"BREAKING NEWS: If Buhari allows the court to remove me upon all my efforts in keeping the party in the south-east, I will officially support Biafra independent with all I've got. Dave Umahi warns APC," the post reads.


BACKGROUND

On Tuesday, a federal high court in Abuja ordered the removal of Umahi and Eric Kelechi Igwe, as governor and deputy governor of Ebonyi state, following their defection from the Peoples Democratic Party (PDP) to the All Progressives Congress (APC).

Inyang Ekwo, the judge, held that the 393,042 votes polled by Umahi in the 2019 governorship election belonged to the PDP and cannot be legally transferred to the APC.

The court equally sacked 16 members of the Ebonyi state house of assembly who defected alongside Umahi.

Reacting to the judgement, Umahi, in a press conference on Tuesday, said the court ruling directing his removal from office is "null and void" while accusing Ekwo of doing a "hatchet job".

Amid the controversy arising from the judgement, some posts began to circulate on social media claiming the governor made certain comments.

VERIFICATION

The claim did not indicate when and where the governor made the statement attributed to him. To verify the comment, TheCable reviewed the comments and statements publicly made by Umahi after the ruling of the federal high court.

During the press conference held on Tuesday, which can be viewed here, TheCable observed that Umahi did not make any comment about secession.

No credible media platform also published the comment credited to the governor.

In a statement, Francis Nwaze, the media aide to the governor, said Umahi did not make such a comment.

"The fugitive poster also alleged that Governor Umahi threatened to support Biafra agitations if President Muhammadu Buhari allows the court to remove him," Nwaze said.

"Ordinarily, we wouldn't have bothered responding to the passing parade but it has become expedient we do so to save our teeming supporters from unnecessary panic owing to the senseless propaganda.

"First, no such incident happened today as alleged by the poster who is glaringly acting the script of the haters of good governance and nothing would have warranted such development in the first place."

VERDICT

The claim that Umahi threatened to support the secession of the south-east from Nigeria if removed as governor is false.
Source: Fact Check
You might also like
---
More from Fact Check
---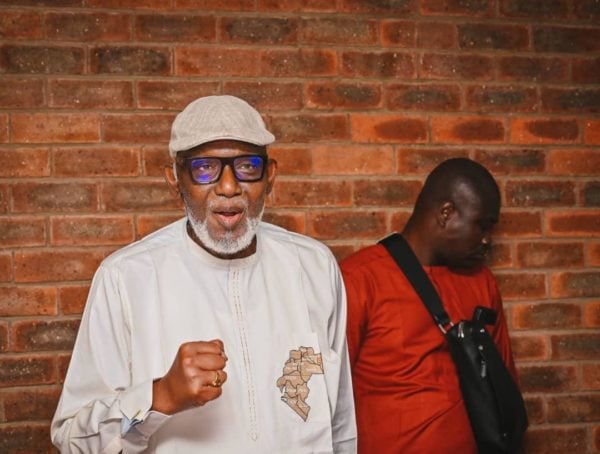 575
Rotimi Akeredolu, governor of Ondo, has officially resumed duty after a three-month medical vacation in Germany. On Thursday, Akeredolu returned to …
President Bola Tinubu says he will do everything within his constitutional powers to ensure that the Nigerian military is well-resourced …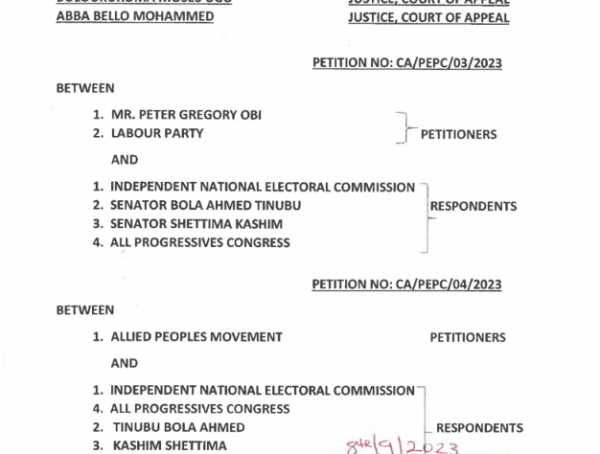 579
On Wednesday, the presidential election petitions tribunal affirmed the victory of Bola Tinubu as the duly elected president of the …
Editor Picks
---