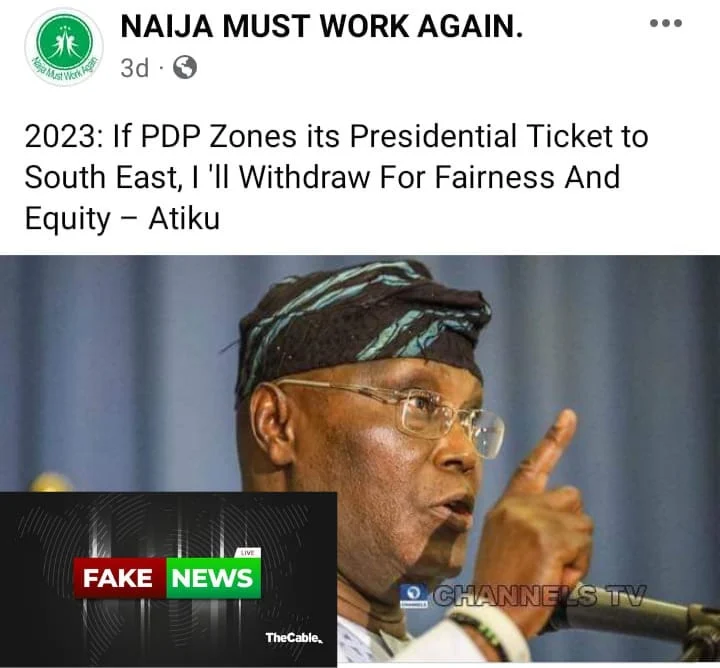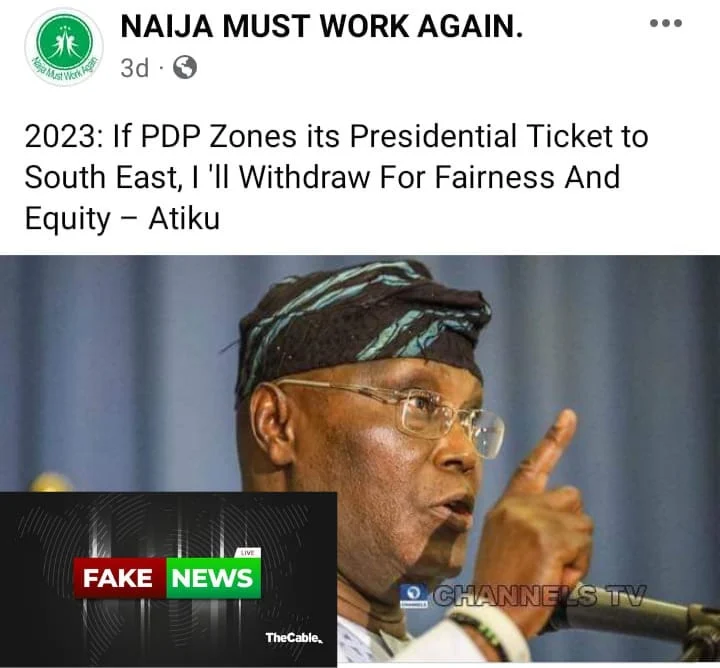 A viral post on social media has claimed Atiku Abubakar, former vice-president, said he will drop his presidential ambition if the Peoples Democratic Party (PDP) zones the position to the south-east.

"Former vice-president, Atiku Abubakar has made a detour on his desperate bid to clinch the 2023 presidential ticket under the Peoples Democratic Party by saying that if the PDP zones its presidential candidacy to the south-east, he would withdraw his interest for the sake of fairness and equity," the statement read.

On April 11, Naija Must Work Again, a facebook page with about 170,000 followers, posted the statement. The post has generated over 175 comments, 27 shares and 364 likes.


The statement, which has now been published by numerous blogs and some Facebook and Twitter pages, quoted Channels Television as its source.

Aqua news, another Facebook page, also posted the statement.

"BREAKING NEWS: Presidency 2023 Atiku supports south east zoning," the page wrote.

"If PDP zones its presidential candidate to south-east, I will withdraw for fairness and equity – Atiku."

On Twitter, the statement was posted by one Sim Lukako and has gathered 14 retweets, 2 shares and 59 likes.

https://twitter.com/SLukako/status/1513557950102933504

https://twitter.com/olayemi_123/status/1513774053202530310

Atiku, who had contested the presidency five times in 1993, 2007, 2011, 2015 and 2019, has declared his intention to run again for the office in 2023.

VERIFICATION

Findings by TheCable revealed that the post ascribed to the PDP presidential aspirant was first published on April 11 without a web link to access the full report. 

Subsequently, blogs like Signature TV, 9News Nigeria, Operanewsapp and Legitblog published the statement on their platforms. 

Again, the reports did not mention the date or venue where Atiku purportedly made the statement.

Also, findings showed that the statement was not reported by Channels Television, or published on its social media platforms.  No other credible news medium in the country reported it.

In addition, there is no available public document or evidence to support the claim, as they were not also posted on the verified social media pages of the former vice-president.

The statement also came at a time when supporters of Atiku's presidential bid held a town hall meeting in the south-east.

VERDICT 

The claim that Atiku said he will withdraw his presidential bid if PDP zones its candidature to the south-east is false. 
Source: Fact Check
You might also like
---
More from Fact Check
---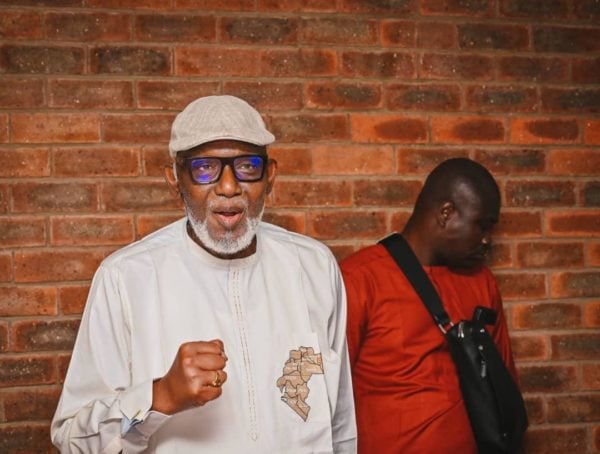 567
Rotimi Akeredolu, governor of Ondo, has officially resumed duty after a three-month medical vacation in Germany. On Thursday, Akeredolu returned to …
President Bola Tinubu says he will do everything within his constitutional powers to ensure that the Nigerian military is well-resourced …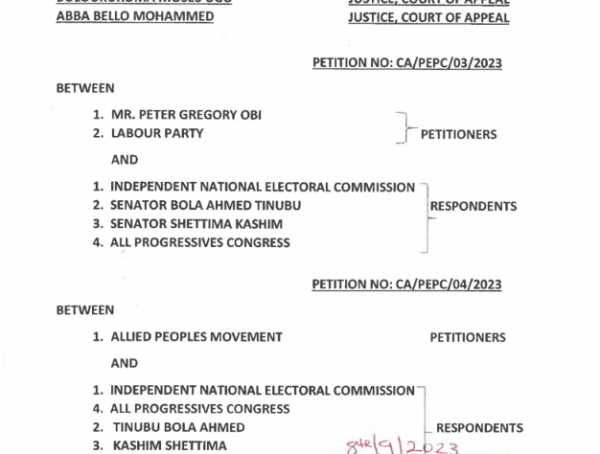 569
On Wednesday, the presidential election petitions tribunal affirmed the victory of Bola Tinubu as the duly elected president of the …
Editor Picks
---