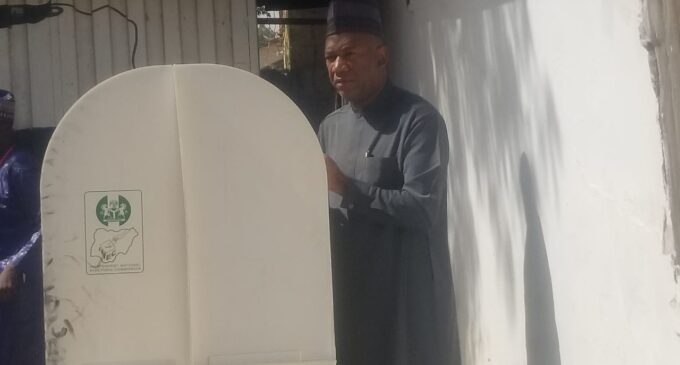 Recurring claims on social media say Datti Baba-Ahmed, the vice-presidential candidate of the Labour Party (LP), won his polling unit.
Fredrick Leonard, an actor, posted a picture of the LP vice-presidential candidate on his Instagram page on Saturday, alleging that Baba-Ahmed raked in the majority of the votes.
"Nigeria Decides. Kaduna South ward: Datti wins own ward. LP=564,675, PDP=56,788,  APC=6,886, ADC=278," reads the text of the photo.
In the post's caption, Leonard said the results were for those who inquired about the status of the north.
"For those asking for results from the north. Labour Party…na we dey hia!" Leonard said to his 2.2 million followers.
The post has garnered 36,342 likes and 2,114 comments on Instagram as at the time of this report.
Although the comment section of Leonard's Instagram posts reflected that a few individuals questioned the authenticity of the post. On the other hand, many others excitedly shared the unverified result on their social media platforms.
@omechm, another Twitter user, also made the same post with similar details. However, the post has now been deleted.
From the screenshot, it appears that the post was drawn from a Twitter Space, titled "Election result: Declare ur down payment for roasted corn #CitizensAgent." The online conversation had over 1.5k people in attendance.
VERIFICATION
In a live coverage of the presidential elections, TheCable had reported how Baba-Ahmed lost his polling unit to Atiku Abubakar, presidential candidate of the Peoples Democratic Party (PDP).
In polling unit 021 situated at Tudun Wada ward, in Zaria LGA of Kaduna, PDP secured 102 votes to win the polling unit, followed by the All Progressives Congress (APC) with 98 votes.
The LP came third with 54 votes, while the NNPP secured 11 votes.
It is also important to note that Kaduna South, the ward Leonard claimed that Baba-Ahmed won, is an LGA and not a ward.
A group of polling units make up a ward while a group of wards make up an LGA in the electoral system.
VERDICT
The claim that Baba-Ahmed won his polling unit in the Kaduna-south ward is false. The LP vice-presidential candidate's ward was in Tudun Wada, not Kaduna south, as he is from Zaria LGA.
More from Top Stories
---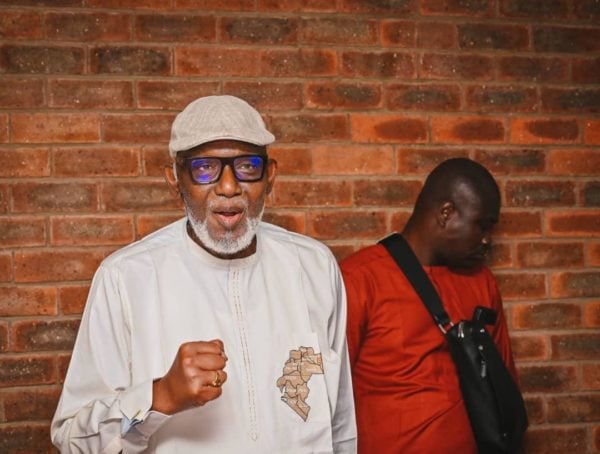 567
Rotimi Akeredolu, governor of Ondo, has officially resumed duty after a three-month medical vacation in Germany. On Thursday, Akeredolu returned to …
President Bola Tinubu says he will do everything within his constitutional powers to ensure that the Nigerian military is well-resourced …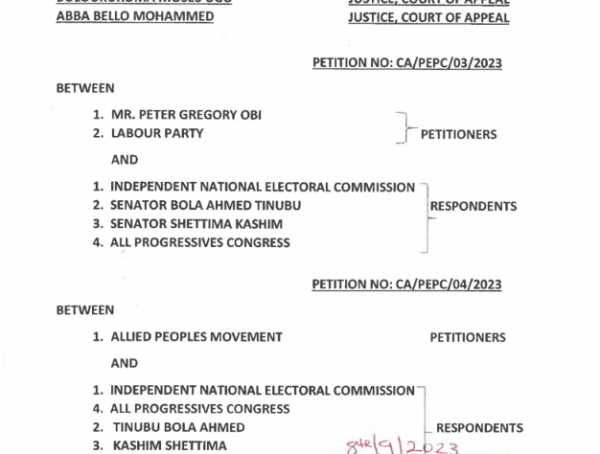 569
On Wednesday, the presidential election petitions tribunal affirmed the victory of Bola Tinubu as the duly elected president of the …
Editor Picks
---